SLCM strengthens its team by hiring four lawyers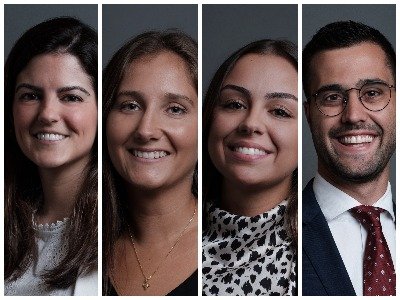 SLCM has strengthened Litigation, Real Estate, Public Law, Mergers & Acquisitions, and Corporate Law areas with the hiring of four lawyers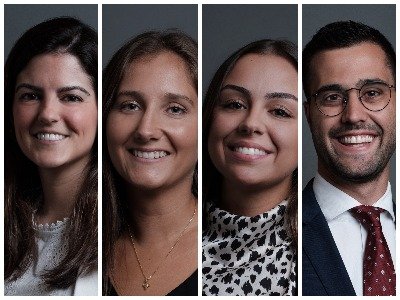 Serra Lopes, Cortes Martins & Associados (SLCM) has confirmed the hiring of (pictured from left to right) Leonor Sarmento Fontes, Filipa Teixeira Diniz, Beatriz Paredes, and Paulo Simões Ramos.
The entry of these four new lawyers will strengthen the areas of Litigation, Real Estate, Public Law, Mergers & Acquisitions, and Corporate Law.
According to Luís Cortes Martins, managing partner of SLCM: "The recruitment of young professionals with high potential corresponds to a vision of growth based on the constant evaluation of talent, and on a corporate culture that bets on the provision of high added value Legal services with proximity to customers."
Cortes Martins added: "At SLCM, which was founded sixty years ago, we are well aware that differentiation – based on the quality and professional competence of our people – is crucial to building stable and lasting relationships of trust and partnership".
Leonor Sarmento Fontes reinforces the Litigation area, Beatriz Paredes the Real Estate area, Paulo Simões Ramos the Public Law area and Filipa Teixeira Diniz will join the Mergers & Acquisitions, Corporate team.