SLCM strengthens its Corporate, Financial and Litigation areas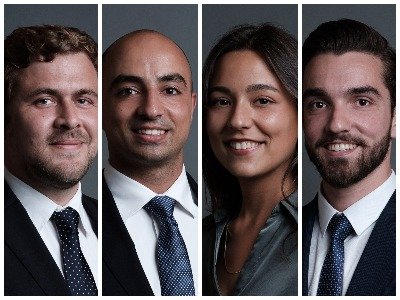 Serra Lopes, Cortes Martins & Associados – Sociedade de Advogados, has announced the hiring of four new lawyers for the Corporate, Financial and Litigation areas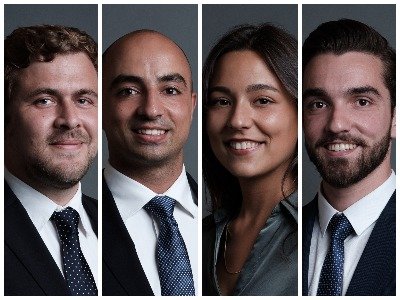 SLCM has recently announced the hirings of four new lawyers in the Corporate, Financial and Litigation areas. They are pictured from left to right: Jorge Serrote, Tiago Fernandes, Bárbara Miranda and Ruben Gameiro.
A spokesperson from SLCM said they are "a bet on talent and will allow us to reinforce response in growth areas."
Luís Cortes Martins, managing partner of SLCM said: "These hirings reflect SLCM's constant commitment to hiring talent, that is, highly qualified lawyers and legal professionals with high potential and, at this stage, they are now here to correspond to specific needs to reinforce areas of growth."
Jorge Serrote and Bárbara Miranda reinforce the Corporate area. Tiago Fernandes, who has spent a year at CMVM, reinforces the Finance area and Ruben Gameiro joins the Litigation team.