Welcome to the September Iberian Lawyer email alert,
bringing insight and analysis for lawyers who advise international business interests in Spain and Portugal as well as the increasingly global interests of Iberian businesses around the world.
Sincerely,
Scott Appleton
Editor
Iberian Lawyer 
News
Clifford Chance recruits leading Garrigues projects partner
José Guardo, one of Spain's leading projects and finance lawyers has moved from Garrigues to Clifford Chance.
Read more
MLGTS appointed Government adviser in EdP sale
Leading Lisbon law firm Morais Leitão Galvão Teles Soares da Silva has been selected as the Government's lead adviser in the sale of its stake in leading domestic utility Energías de Portugal (EdP). .
Read more
---
 Pricing Legal Services Workshop, IE Law School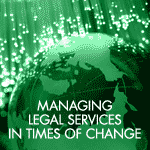 To mark the launch of next intake of the IE Law School's Lawyers' Management Program (LMP), we are pleased to invite you to a unique workshop which will examine the pricing of legal services in a period of economic downturn.
Kevin Doolan, alongside Moray McLaren, will lead a Case Study examining the advantages and disadvantages of different pricing models and their interplay with the traditional in-house lawyer and law firm approach.
Date and time: Tuesday October 4th, 09:00 – 12.30
Venue: IE Law School Executive Education,
             Pº de la Castellana 60, Madrid
---
Analysis

Special Focus: Latin America 2011:
Driving a new economic and law firm dynamic 
International investor interest is on the increase across Latin America but it is Brazil that remains the major focus, creating a new law firm dynamic in the region. Latin America continues to present mixed opportunities for international investors. Argentina continues to show slow growth while investor interest in Peru has dipped ahead of impending elections.
Read more
---
Client View
Social inclusion as a guiding principle – ONCE
The aims and goals that inform and underpin the success of ONCE can apply to any business sector, says the Head of Legal José Luis Barceló Blanco
Read more
Client View
Demonstrating value through business principles – NOVABASE
To communicate the rationale behind a growing team, legal managers have to use the same language as their business colleagues, says Carina Branco
Read more
---
Legal updates  

M&A & Corporate 
By Nuno Azevedo Neves 
ABBC

The European debt crisis: in or out of the money?: As happens with any crisis, the European sovereign debt crisis brings both perils and opportunities. From the….
Read more

 

International Investmen 
By Gloria Hernández
Deloitte
Using expert witnesses more   efficiently
New CNMV rules on investment funds The Spanish securities supervisor (CNMV) has recently published new regulations on ….
Latest jobs
JUNIOR UNDERWRITER TRANSACTION RISK INSURANCE: HCC Global, an insurance agency specialising in financial lines insurance products, is looking to hire a Junior Underwriter Transaction Risk Insurance. Full details