Roca Junyent appoints Roger Pla and Enric Moret as partners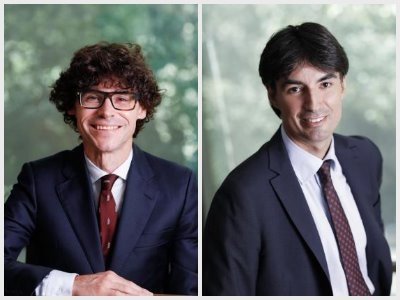 Roger Pla and Enric Moret have been promoted to partners as a response to the firm's firm commitment to promoting internal talent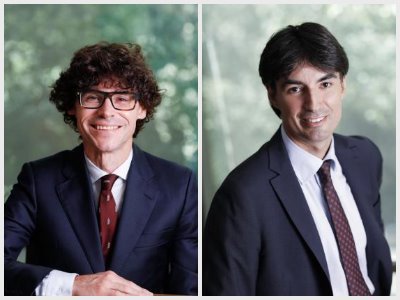 On the other hand, attorneys Carlos Blanco and Marlen Estévez have been promoted to quota partners of the firm.
Roger Pla (pictured left), senior associate in the Real Estate Law Department has been promoted to partner. Pla has extensive experience and knowledge related to the revolution that the sector is undergoing as a result of technological progress and new ways of working (coworking) and living (coliving). He also has experience in negotiation and contracting processes and in advising on real estate transactions. Throughout his professional career, he has advised and represented national and international real estate companies and investment funds in the design of their investments as well as in processes of tendering and acquisition of real estate assets belonging to the public administration.
Enric Moret (pictured right), until now a senior associate in the Tax department, has also been appointed as a partner. With more than 15 years' experience in advising and consulting national and international business groups, Moret has participated in business restructuring operations, as well as buying and selling and foreign capital investments in Spain. With this promotion, the firm continues to strengthen its Tax area, after the incorporation of partner Raúl Salas and his senior team, specialist Tax Litigation partner Joan Iglesias and the integration of Tax office, Segarra de Figarolas.
In addition to this, Roca Junyent has also promoted partners Carlos Blanco and Marlen Estévez, who since January 1st are quota partners of the firm. This way Blanco will continue to promote the Commercial Department thanks to its extensive experience in Corporate Law and in advising on Mergers and Acquisitions (M&A), stock market flotations and the MAB, among others.
Marlen Estévez will continue to develop the Arbitration area, for which she is responsible. Estévez has extensive experience in Dispute Resolution. Throughout her professional career, she has advised companies from all sectors in both national and international disputes, before judicial courts and arbitration tribunals.