Restyled Iberian Lawyer magazine launched at Madrid event
05/04/2019
48

2 minutes read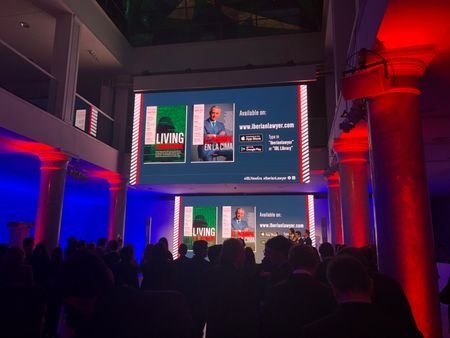 More than 300 members of the Spanish and Portuguese legal profession attended last night's event in Madrid to mark the re-launch of Iberian Lawyer magazine.
The guests – who convened at Madrid's Palacio Neptuno – were there for the unveiling of the new-style digital monthly magazine, which is available for free.
Attendees were given a demonstration of the new Iberian Lawyer app, which readers can use to download the latest issue.
This means readers will be able to access the new magazine on the move via the Iberian Lawyer website (www.iberianlawyer.com), or via their mobile or iPad. The app is available via App Store and Google Play by searching for 'iberianlawyer'.
The magazine will also now be available in English and Spanish.
There will be eight issues of the magazine this year.
Please send any legal market news and press releases to the editorial team: ben.cook@iberianlegalgroup.com and juan.fernandez@iberianlegalgroup.com