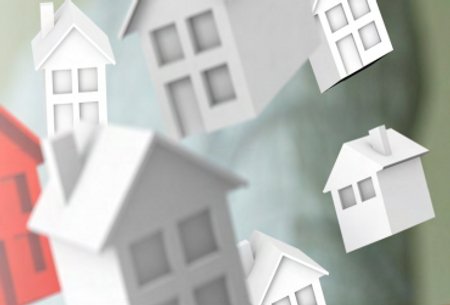 The Spanish PropTech sector is expected to grow considerably in the coming years – with investment in the industry having more than doubled since 2017 – for law firms that develop the relevant expertise, a large untapped market awaits

Lawyers operating in the real estate sector need to get to grips with the revolutionary force that is 'PropTech', and they need to do it quickly. If they don't, their practices will be at risk. PropTech, as the new wave of real estate technology is known, is fundamentally changing the traditional bricks-and-mortar industry. In simple terms, PropTech is the application and utilisation of new technologies in real estate – and the digitalisation of this industry is not only transforming property transactions, both commercial and residential, but it is also impacting on the way buildings are constructed. Those law firms in Spain that do channel their efforts into developing PropTech expertise will find they have the potential to tap into a rapidly expanding market. PropTech is a worldwide phenomenon – as is increasing investment in PropTech startups – and Spain is no exception. "In Spain, PropTech is a booming industry with 236 companies and 5,000 workers," says Ismael Fernández Antón, Ashurst partner and head of the firm's real estate practice in Madrid. "Growth is expected to continue, with 7,500 direct jobs forecasted for 2019." A wide range of PropTech tools are already being used in the market. Álvaro Otero Moyano, partner and head of the real estate and construction department at CMS Albiñana & Suárez de Lezo, says PropTech's uses include: helping buyers to look for properties via portals and virtual marketplaces; facilitating peer-to-peer transactions, such as short-term leases; and for market intelligence gathering via Big Data, which is used for appraisals and ratings.
VIRTUAL REALITY
PropTech is also impacting on the way lawyers handle real estate transactions in Spain. One example of this is the way in which it is becoming increasingly important during due diligence processes. "Clients are asking us if PropTech is currently being used in the building," says Javier Muñoz Méndez, partner at Pérez-Llorca. "I think that in the near future some investors will only be interested in buildings with the possibility of PropTech, or with PropTech already implemented." However, up to now, the use of PropTech has been largely confined to the residential property sector in Spain. "This may be because it is easier to implement PropTech in the residential sector," Muñoz says. "For example, virtual reality can show potential buyers a building or house that is not yet built." Yet, while Muñoz predicts that the uptake of PropTech tools in the commercial property sector will take more time, he expects that they will soon become commonplace. Fernández Antón agrees that it is only a matter of time before PropTech begins infiltrating the commercial property sector. "We expect to see the development of visuals (such as virtual reality and the digital recreation of buildings and offices) in the commercial sector, which, in contrast with the residential sector, has not integrated these tools yet." Though the booming PropTech industry could be a potentially lucrative one for law firms, like many other disruptive technologies it will also create headaches for lawyers.
To read the article in full please download issue N.85 here