Positioning Spain for new kinds of disputes – Moscardó & Asociados
02/03/2011
78

5 minutes read
Spain may soon see the launch of the country's first class actions, say lawyers, while it continues to position itself as a venue for international Spanish-speaking disputes
Los abogados españoles han visto un cambio en la naturaleza de los litigios. Esto ha sucedido a la vez que la comunidad jurídica ha incrementado sus esfuerzos por consolidar la percepción del país como sede para los arbitrajes de habla hispana, opinan Miguel Moscardó y Javier Díez-Hochleitner de Moscardó y Asociados.
There is an evident change in the nature of disputes which lawyers in Spain are experiencing as a result of the fall-out from the financial crisis. This is a process that is developing alongside the continuing efforts of the legal community to build on the country's perception as a venue for Spanish-speaking and Latin American arbitration, say Miguel Moscardó and Javier Díez-Hochleitner, partners at Madrid's Moscardó & Asociados.
"The volume of international arbitration work is increasing slowly but attracting more cases to Spain is not an easy or fast process," says Díez-Hochleitner, a former Dean and partner at Uría Menéndez.
He believes however that the stage is set for Spanish arbitrators to win work from Miami, the long-recognised dispute gateway for Latin America.
"The main seat for Spanish-speaking international arbitration used to be Miami but we think Spain, and Madrid in particular, has advantages: the culture, the courts, the familiarity of Spanish legal systems to those found across much of Latin America, and the facilities we have. International arbitration is growing – every year we have more cases."
Such a process will inevitably take time but evident successes can already be seen, says Moscardó.
The ability and support of the legal community is undisputed, with the efforts of Spain's Club Español del Arbitraje (Spanish Arbitration Club) widely recognised, as well as the increasing international confidence in the willingness of Spanish judges to respect the arbitral system.
"But despite all of this, we still have to ensure that more companies include Spain as a venue or seat for an international arbitration in their contracts and that they then act on them when disputes arise," he says.
Moscardó & Asociados is one of many firms whose lawyers are determined to drive more international cases through Madrid and Barcelona. Created just over a year ago by Moscardó, a former head of litigation at Garrigues, the litigation and arbitration boutique is hoping to use its experience to capitalise on medium and large multinational companies seeking a more personal service.
The firm specialises in disputes and advising on foreign investments: both foreign investments into Spain and Spanish investments abroad. In Moscardó and Díez-Hochleitner, the firm has a pair of experienced lawyers who have broken away from their large Spanish firms to offer a different, more personal service. "One of the advantages is that we can deal personally with every case and every client. We can also remain very competitive on price," says Díez-Hochleitner.
The firm does not accept cases that it does not feel "comfortable" taking on, they say, given its size and the relative abilities and experience of its lawyers – the emphasis is very much on ensuring they are able to offer a bespoke service to clients wherever their dispute.
One potential area of practice growth they sense, for both litigators and arbitrators alike, and a potentially significant concern for businesses, is the likely emergence of class actions in Spain. "Despite there being provisions in Spanish law for claims from multiple claimants to be drawn together, the courts have yet to see a major case but this looks likely to change," says Moscardó.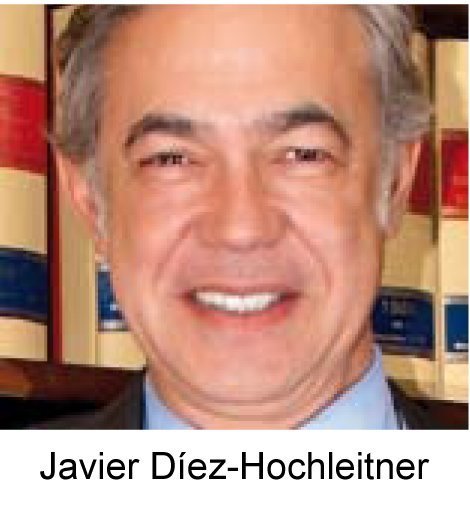 With the economic downturn provoking unrest from labour unions, trade associations and a rise in multiple claims against banks for mis-selling of complex financial products, class actions look set to emerge out of the crisis. The recent dispute by Spanish air traffic controllers and the breadth of its impact, on passengers, airlines and other service providers, is an example of another type of event that might prompt the launch of class actions, he adds.
"We are absolutely sure these actions are close to being launched, and claims potentially involving thousands of people will likely have a good chance of success. Such scale, the volume of the damages incurred, and the significance of international disputes means that the profile of Spanish litigation and arbitration continues to rise."