Portugal's changing municipal planning framework – Barrocas Sarmento Neves
28/06/2009
76

5 minutes read
Portugal's Legal Framework Territorial Management Plans (LFTMP) enable public entities to manage the use, division and construction of land generally, whether public or private projects, as well as regulating aspects including territorial ordinance, environmental and planning, infrastructure and green belt issues, amongst others.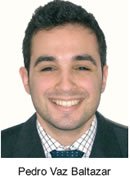 New planning legislation (Decree-Law Nº 46/2009) came into force in February 2009 amending the previous legislation, which established the LFTMP, and which although more focused on public entities, also has a significant indirect impact on the activities of private agents insofar as their projects must observe Municipal Plans (MPs – which often define and limit land usage).
These amendments are essentially however "political" rather than having any useful practical effect.
A "purported" increase in local autonomy In a progressive attempt to reinforce local autonomy, the need to obtain governmental ratification of the Municipality's decision to suspend MPs and the application of preventative measures has been removed – in theory less governmental intervention is now required.
Sofia R. Nunes y Pedro Vaz Baltazar, de Barrocas Sarmento Neves, explican que, por medio del nuevo Decreto-Ley 46/2009 que entró en vigor el pasado febrero, la legislación ha actualizado el marco legal para la gestión de los planes municipales en el país. Ahora los municipios ya no tienen la obligación de obtener autorización de las autoridades centrales en caso de suspensión de un plan municipal y hay otras medidas para agilizar y facilitar los trámites necesarios.
However, notwithstanding the removal of this obstacle, and despite the intention to concede greater autonomy to municipalities according to the preamble of the new legislation, this has been diluted through reinforced powers given to the Regional Coordination and Development Commission (CCDR), which is the central administrative entity now responsible for issuing opinions in such circumstances. These must be issued within 30 days, failing which the act in question is tacitly deemed to have been undertaken.
The further dilution of any meaningful practical impact is also evident as the Government, through a Council of Ministers' resolution, after hearing from the Municipalities, may now decide itself whether a suspension is maintained – again limiting local autonomy.
A further new introduction is the somewhat "dangerous" change relating to preventative measures – through which a Municipality may alter, suspend or rectify an MP in order to limit the risk of private entities taking advantage and consequently over-burdening the Municipality. Examples include the limits now placed on construction on certain land close to the designated location of Lisbon's proposed new international airport at Albochete. The legislative changes have further resulted in preventative measures not applying where the state undertakes land divisions and urbanisation works exempt from licensing, which were previously caught by preventative measures.
However, this change is of limited practical use to private entities where their projects still fall within the scope of preventative measures.
Simplification, speed and reducing bureaucracy In order to better facilitate planning procedures, speed them up and reduce bureaucracy the "simplified alterations" procedures applicable to MPs have also been altered. It is now possible, whenever material corrections are necessary – cartography corrections, transposition of scales, harmonisation of plans, etc – to effect these at any time by a declaration from the entity responsible for the plan which must be published in the Official Journal (Diário da República) and communicated to the relevant CCDR.
The procedure for effecting corrections in respect of typographical and numerical errors has been extended to MPs and the time for undertaking this reduced. The previous regime required the prior approval of the Municipality to any allotment / division of land before this was registered with the Land Registry.
The new legislation permits a private party to register a division of a plot of land without having to seek prior approval on the basis of the specific local Municipality ordinance plans. The Land Registry may proceed to register the division of land on production of the local ordinance plan as long as the latter contains no restrictions to and foresees the intended division and its terms.
In summary therefore, the main changes are that while the Government continues to have power to suspend MPs it no longer has to ratify them when the decision to suspend is taken by the Municipality; allotment operations and urbanisation works exempt from licensing are no longer caught by preventative measures, while the rectification of MPs and registration of land divisions are now more streamlined and expedited.
Sofia R Nunes is a senior associate in the Planning and Environmental Team at Barrocas Sarmento Neves. She can be reached via snunes@barrocas.com.pt. Pedro Vaz Baltazar is an associate and can be reached via jbaltazar@barrocas.com.pt