Porsche and Iberdrola inaugurate first ultra-fast charging station
Porsche and Iberdrola have inaugurated in Elche the first ultra-fast charging station of the 35 stations planned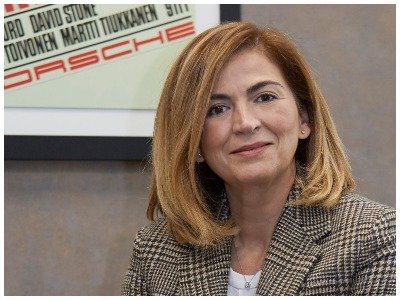 The opening ceremony was attended by the general director of Porsche Ibérica, Tomás Villén, and the global director of Smart Mobility of Iberdrola, Raquel Blanco, accompanied by Carlos González, mayor of Elche, and Arcadi Spain, minister of Territorial Policy, Public Works and Mobility of the Valencian Community.
The eight chargers at this station have a guaranteed 100% renewable energy supply, following the line of commitment to sustainable mobility that Porsche have been applying for years with the launch of their first 100% electric vehicles.
This new station has chargers of more than 320 kW/h which, together with the 800-volt technology of Porsche batteries, considerably reduces charging time.
Teresa Minguez Diaz (pictured), general counsel and Compliance & Integrity officer at Porsche Ibérica, drafted the agreement and negotiated jointly with Benjamin Bartsch (Head of Smart Mobility & New Business Development at Porsche Iberica) and the in-house & business team of Iberdrola Clients (Jesús Lopez Martinez, Lucía Arraiza y Mónica Angulo). No external law firms were involved.