PLMJ confirms 22 new associates
PLMJ has confirmed 22 new associates, after completing their training contracts at the firm and joining the Portuguese Bar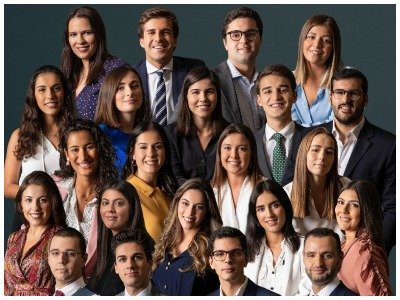 PLMJ has confirmed the promotion of 22 trainees to associate.
"It is a great pride to count on this group of lawyers that stood out during their internship at PLMJ. We usually say, when we select our trainee lawyers, that we are, potentially, choosing the future partners of this house. We are certain that potential and talent will not be lacking. On the side of PLMJ, in addition to the enormous demand inherent in the quality of our legal services, we are committed to providing all the conditions necessary for them to have a long, successful and happy career at the firm," said Bruno Ferreira, managing partner at PLMJ.
The Public area is reinforced with Ana Nunes da Silva, António Brás Simões, António Patrício de Mendonça, Catarina Paulino Alves, Hugo Aparício and Mafalda Pissarra Diogo.
The Dispute Resolution team included Catarina Almeida Coelho, Leonor Vasconcellos, Margarida Canas Correia, Margarida Esteves da Costa, Mariana Guisado and Marta Teixeira Pires. Rodrigo Martins Policarpo and Rodrigo Rocha Gonçalves join the European and Competition and Tax team as associates with João Rodrigues and Raquel Santos Ferreira. Corporate M&A has two new associates, Carolina Winter Branco and Raquel Moutinho, and Banking and Finance and Capital Markets will now count on Carolina Antunes.
The Labour area was reinforced with the integration of the associate Roberto Carlos Rolo and Life Sciences has the associate Tiago Linhares Carneiro.
The PLMJ Faro team gained a new lawyer, with the addition of Marta Sofia Gonçalves.