Ospina Abogados celebrates its new location opening in Madrid
24/02/2020
58

2 minutes read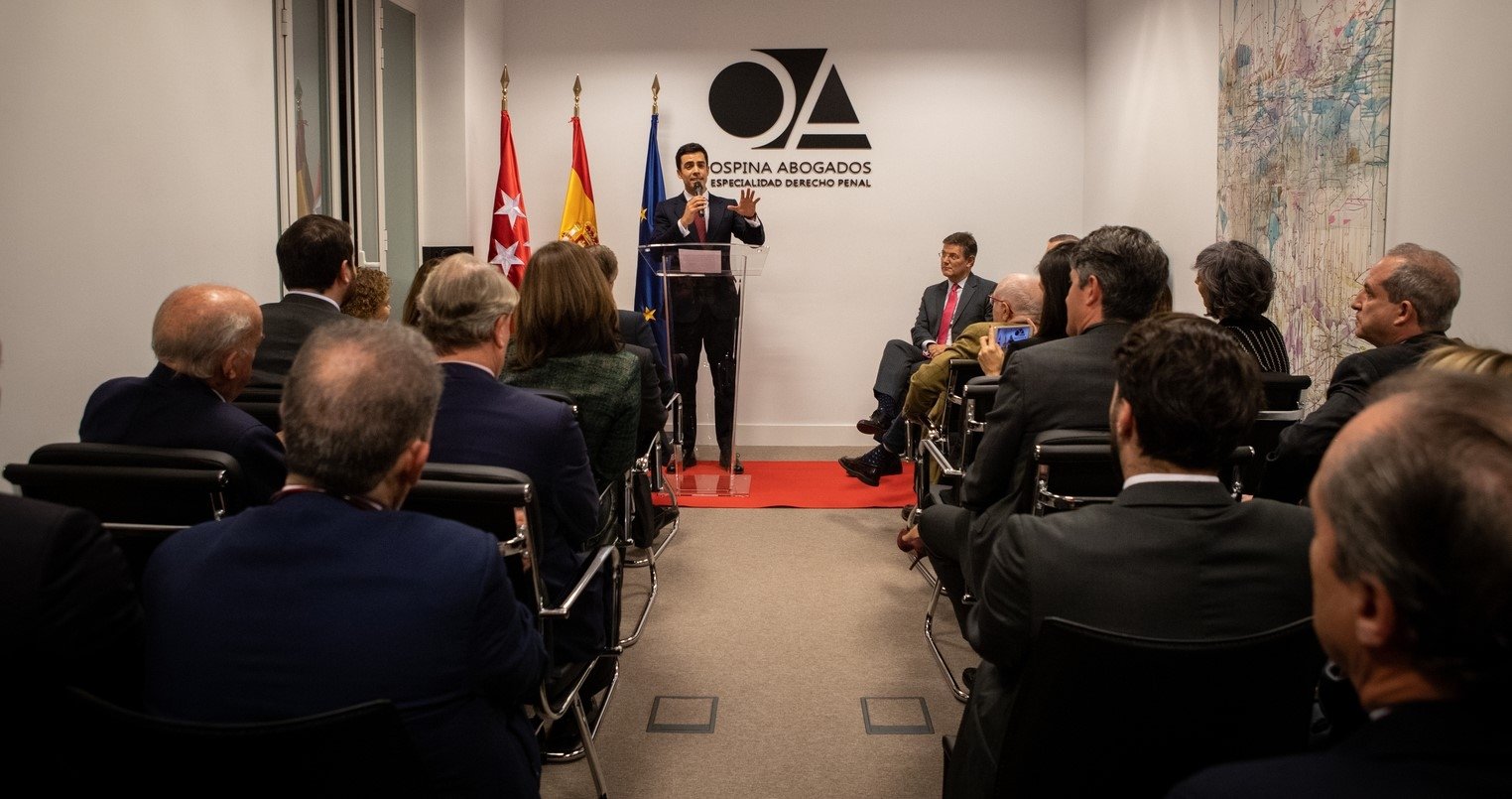 Ospina Abogados has successfully hosted the opening ceremony of the criminal law firm´s new location in an event that congregated prestigious guests, authorities from the political, legal and business scene and the civil society of Madrid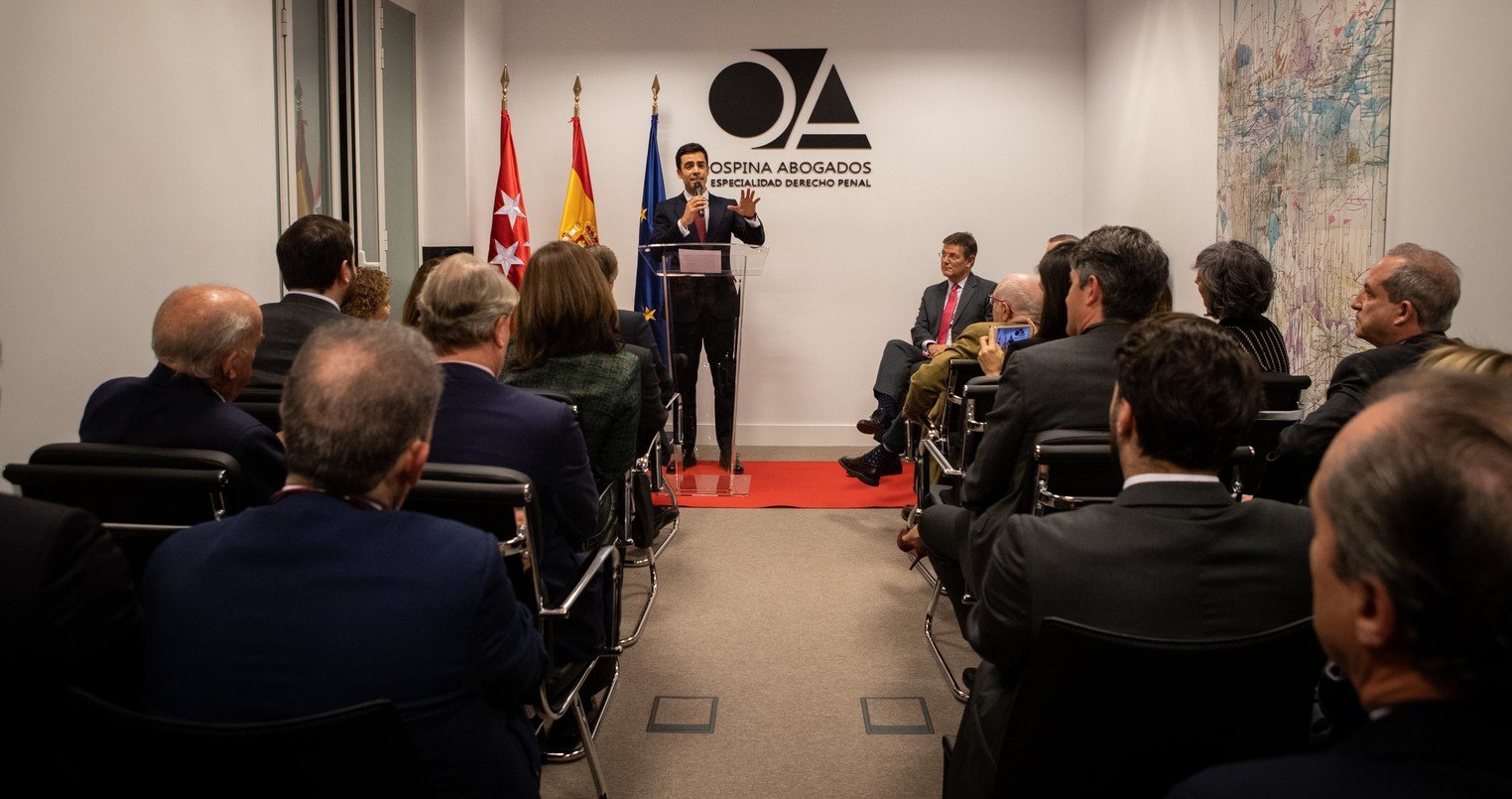 Its new location at General Oraá 29 hosted a reception with nearly 100 guests, including prestigious jurists like Esteban Ceca, Juan Antonio Sagardoy, members of the Judiciary or the Public Prosecutor's Office.
In his opening speech, the firm´s partner and founder, Juan Gonzalo Ospina, highlighted the importance of "an attorney with voice and vote in the face of the challenges faced by the Administration of Justice" and that, in the face of the various legislative reforms, "it is necessary to participate and propose solutions, paying special attention to the reduction of judicial time, as well as a useful modification of the Criminal Code and the Law of Criminal Procedure".
Former Minister of Justice, Rafael Catalá, was in charge of closing the event, highlighting Ospina's enthusiasm and tireless attitude to move forward with any proposed project.
The event took place in the new criminal firm´s headquarters, located in the heart of the Salamanca district, with more than 300 square meters distributed in different meeting rooms and a classroom for continuous training where different legal breakfasts and teaching sessions will take place.