Ortego & Cameno advises on sale of 40% stake in Ziacom
01/03/2022
179

2 minutes read
Ortego y Cameno Abogados has advised Ziacom Medical on the sale to Suma Capital of 40% stake in its shareholding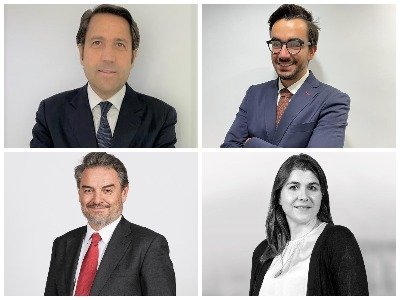 Ortego y Cameno Abogados has advised Ziacom Medical, which is one of the leading manufacturers of medical technology within the dental sector in Spain and with an international presence in 17 countries, specialised in the design, manufacture and marketing of dental implants, biomaterials and surgical instruments, on the sale to Suma Capital, which was advised by Bufete Castilla, of 40% stake in its shareholding.
Alejandro Del Valle, who is the founder of Ziacom Medical, will maintain the majority stake and will lead an ambitious expansion plan as CEO of the company, together with the strategic support of Suma Capital.
The Ortego y Cameno Abogados team advising Ziacom Medical was led by Luis Ortego Castañeda, partner, supported by lawyers Manuel Herrero Rodríguez and José Gollonet Bautista. Suma Capital has been advised by Bufete Castilla with a team led by Javier Delgado Planás managing director of Bufete Castilla, and supported by lawyer Beatriz García.