Orrick, GA_P & RocaJunyent advise on ShopFully acquisition of Tiendeo
26/04/2022
492

2 minutes read
Orrick and Gómez-Acebo & Pombo have advised ShopFully on the acquisition of Tiendeo, who were counselled by RocaJunyent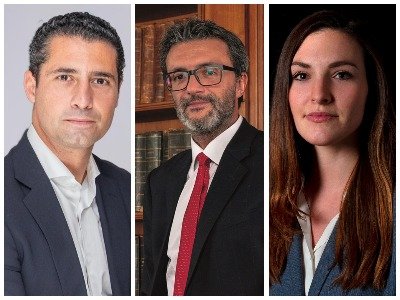 Orrick and Gómez-Acebo & Pombo have advised ShopFully, an Italian tech company and among the main European players in the "Drive-to-store" marketing sector, on the acquisition of Tiendeo, a Spanish company based in Barcelona specialising in the digitisation of catalogs and flyers and active in the "Drive-to-store" sector.
For the aspects of Spanish law, ShopFully was advised by Gómez-Acebo & Pombo, with a team coordinated by partner Álvaro Mateo Sixto (pictured left).
Tiendeo's legal advisors for the transaction were RocaJunyent, led by partner Xavier Foz (Corporate/Commercial) and counted on lawyers Aina Teixidó and Cristina Encina.
The operation, which defines the dimension of a group present with a team in 12 countries, and counts on a network of 45 million active users and over 400 partners, among the major retailers and best-known brands globally, is in line with ShopFully's external growth strategy, which aims to consolidate its European leadership position.
The Orrick team was made up of partner Attilio Mazzilli, head of the IT practice in Italy, partner Alessandro Vittoria (pictured centre) and associate Ginevra Rebecchini (pictured right) for the corporate aspects of the acquisition, and partner Marina Balzano and associate Leopoldo Esposito for the relative part to the financing for the acquisition.
Chiomenti advised on behalf of the lending banks, with a team made up of Riccardo Rossi, Giulia Lamon and Giulia Ardone.