Nuno Menezes: "Teleperformance has become an extraordinary life experience for young, educated, open-minded people"
10/09/2021
197

8 minutes read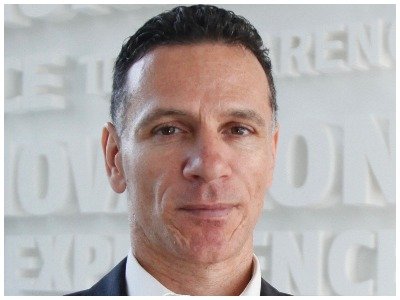 During the last decade, young people have been relocating in large numbers to Portugal. It is not hard to understand this phenomenon, as the country offers an enviable lifestyle. In many instances, this opportunity would not be possible without the existence of Teleperfomance. For many foreigners it has been their first job in Portugal and a stepping stone for their career as they learn the language. The French headquartered company achieved annual revenue in excess of €5 billion in 2020. Furthermore, in March 2021, Great Place to Work™ recognised Teleperformance Portugal as the 13th best company to work for in Portugal, and as the 1st in the ranking of companies with more than 1,000 employees. Iberian Lawyer interviewed TP Portugal's Legal director Nuno Menezes, who shared with us his journey at the company, the open minded and diverse internal culture, as well as what he values most when seeking advice from external counsel.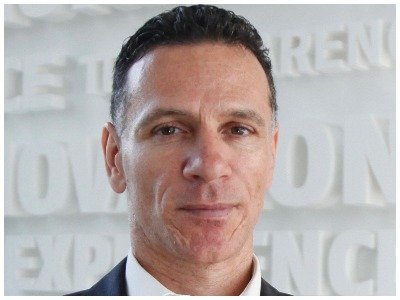 Teleperformance has become an emblematic presence in Portugal, enabling many young Europeans to relocate and work for the company. Can you summarise its journey in Portugal to date?
Teleperformance has become an extraordinary life experience for young, educated, open-minded people. As for myself, I worked as customer service representative at the contact center of a bank during my early student days, and finding resemblances with the professional experience of working within Teleperformance is just a coincidence. Employees can expect to find true career opportunities. In fact, many of Teleperformance's top managers have started as CSRs in different projects. Top customer communication experiences, working with state of the art technology, the best innovation strategies within the industry, the chance to learn new skills and enhance existing ones, meeting people from all around the world, breathing from the cocktail of a truly multicultural company, and the unforgettable experience of working from Portugal on behalf of the most famous brands in the world, it's just part of the journey. For the company it's the opportunity to benefit from the talent, energy, and knowledge that only diversity can offer.
What initially attracted you to a career in the legal profession?
It wasn't due to family or proximity relationships as is usually the case. During the fourth stage of my life cycle (youth), I realised the impact that integrity, passion and transparency, combined with intelligence, communication and a strong awareness of the Law, may have in other people´s lives (individuals or corporations). Since then I have been trying to improve those skills.
Who were the biggest influences in your early career and what did they teach you?
Interesting question. The most vital inspirations in my life came from people that I definitely did not want to be like, people that have showed me what I did not want to become, professionally speaking, and for a few different reasons. Professionals of the Law are accustomed to live in a "grey" spectrum of opinions and decisions, not black or white, right or wrong. We try, but sometimes it is not easy.
When we are struggling to be on the right "tone" of grey, I recall those "models" representing what I´m determined not to be. The most valuable outcome of such awareness is people trusting in you.
You became Legal director of Teleperfomance over ten years ago. How would you summarise the journey so far?
Indeeed, almost eleven. But time hasn't passed, it's a continuous journey of finding time to care.
Being part of such an amazing project like Teleperformance, with stable and sustained growth year after year, "Best Place to Work" awards on a continuos basis, not only dazzles me but is also the living proof that success is measured by how you take care of yours. In the Legal department we put our skills at the service of those goals.
How many people work in the legal department you lead today? Have you grown the team?
Today we are five fully dedicated legal professionals. The team has been steadily growing during my time in Teleperformance and the pressure to keep up with the pace is increasing.
How do you select your external legal advisors? Do you have panels/have lawyers pitch regularly for work? how much do you value sector experience?
Sector experience is not the primary or even the key factor we have. Agility to understand the challenges, to think out of the box, to give unambiguous opinions are the attributes that I value the most. To select external legal advisors I focus on the individual I will be working with. I need to know/to engage/to trust/ the legal expert on each specific field of the law we will need support in. At the end of the day, we expect them to be an added value of expertise and wisdom. We´ve been working with three or four different law firms, exactly because not only is a second opinion sometimes wise, but also because the more qualified, skilled, available or intelligent experts for each particular case are not always in the same Law firm.
How is the legal tech evolution impacting your organisation and your relationship with external advisors?
The continuous technological evolution of Teleperformance, as a world leading company in what regards technology and security, has undoubted influence in our way of delivering, communicating and interacting. We do expect our external partners to do the same. The Cloud, mobile applications, colaborative Software, electronic signatures, digital archive, are just a few examples of how we´ve been adapting and how we expect our partners to behave.
What is your biggest frustration when working with external law firms?
After some years of experiencing and evaluating the menu for a successful relationship with external law firms, I would say slow response time and a weak way of analising problems and providing opinions (and by this I mean not being able to ask the correct questions when assessing the problem, diving deeper into understanding the company´s standards and expectations, and provide tailored solutions for concrete problems, rather than standard approaches for generic problems). This leads to incomplete opinions, time consuming interactions, and a waste of money. The biggest frustrations also come when dealing with complex problems, needing to be discussed and deconstructed with cleverness, awareness and wisdom.
What do you value the most when working with external counsel?
Exactly the ability to avoid those motives that trigger frustration.
When was the last time a law firm really impressed you?
Everytime I (or we in the Legal department) have to deal with a legal question, a flaw in arguments, or uncertainty on judgment, and a short phone call with one of our partners is a real crutch to put us on the right track of dealing with the problem. Availability is equal to scalability. Complex problems (in substance or quantity) may arise and may be more interesting for law firms to deal with (more time, more money), but fortunately for companies investing in internal Legal departments, expectation is to avoid problems from becoming more complex and, when or if they do, they are no longer regular problems. With that said, those in the best position to be invited to quote have already contributed to solve minor day-to-day issues, participated in repeated short friendly calls, and have invested in relationships (also permitting them to better understand the company peculiarities). A Fee model that accommodate these challenges, together with the above expectations would really excite me.
By Michael Heron
To read the full interview on issue number 107 click here