New head of Communication and Marketing at ELZABURU
01/04/2022
88

2 minutes read
Margarita García Díaz-Varela has been confirmed as the new head of Communication and Marketing at ELZABURU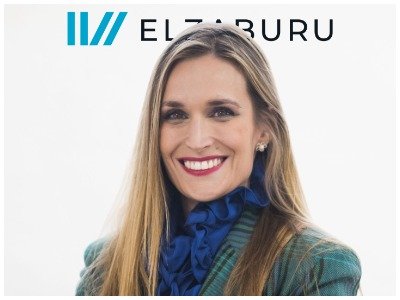 Margarita García Díaz-Varela has joined ELZABURU as the new head of Communication and Marketing, with the aim of promoting business development and helping to drive the digital transformation process that the firm is developing.
Margarita holds a degree in Marketing and Business Management from the Universidad Católica San Antonio de Murcia and a Master's degree in Marketing and Digital Communication from the Universidad Camilo José Cela, as well as in Business Management and Marketing from ESDEN Business School.
The professional is a specialist in Marketing and B2B Communication and in attraction marketing and has more than fifteen years of experience in international companies. She previously worked in the communication area of ​​SACYR and in professional services consulting companies such as FTI Consulting and Leyton.
She has been an associate professor in the Degree in Protocol and Event Organisation at the Camilo José Cela University, in the International School of Protocol and in the Master of Protocol at the Complutense University. In addition to Spanish, she speaks English, French and Italian.
García Díaz-Varela said: "This position is an exciting challenge to help add value to a global firm with more than 150 years of experience in the protection of intangible assets, which is immersed in an ambitious project to modernise and digitize its work models, putting the customer at the centre of the strategy."