More than 7,700 online votes cast for Iberian Lawyer Forty Under 40 Awards
09/07/2019
62

9 minutes read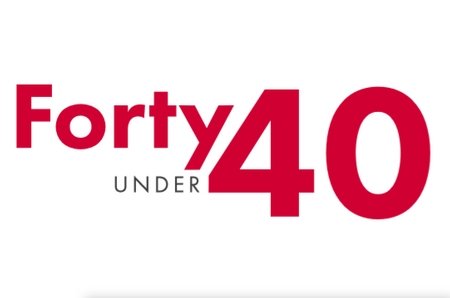 More than 7,700 votes have been cast for candidates shortlisted for the Iberian Lawyer Forty Under 40 Awards 2019.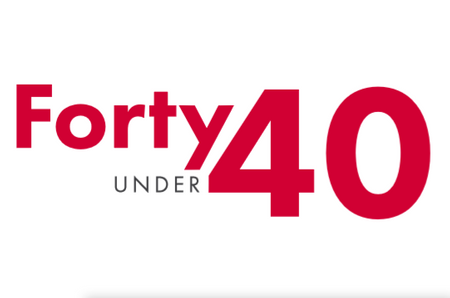 The thousands of online votes represents the first step in the process that will finish with the awards jury meeting in September to decide the winners.
The winners will be announced at a gala reception in Madrid on 26 September.
Your vote can still make a difference, click here to select your favourites.
The current leaders in each category (by alphabetical order) are:
Arbitration – Firm:
Garrigues, Morais Leitão, Vieira de Almeida, Uría Menéndez,
Arbitration – Lawyer
Bedoya, Fernando – Pérez-Llorca; do Nascimento Ferreira, Ricardo – Morais Leitão; Sevila, Elena – Andersen Tax & Legal; Ziegler, Pacôme – PLMJ
Capital Markets – Firm
Clifford Chance; Garrigues; Linklaters, Morais Leitão
Capital Markets – Lawyer
Dias Lopes, João – PLMJ; González Pila, Daniel – Garrigues; Torres Gama, Margarida – Morais Leitão; Ventoso, Alfonso – Uría Menéndez
Insurance – Firm
Herbert Smith Freehills; Hogan Lovells; Morais Leitão; Uría Menéndez
Insurance – Lawyer
Duque Ruth – RCD – Rousaud Costas Duran; Martínez, Virginia – Hogan Lovells; Rebordão Nunes Carolina – PLMJ; Torres Gama, Margarida – Morais Leitão;
Energy – Firm
Clifford Chance; Herbert Smith Freehills; Morais Leitão; Pérez-Llorca
Energy – Lawyer
Brito Ferreira, Catarina – Morais Leitão; Hermosilla Rojo Javier – Clifford Chance; Núñez Marta – Deloitte Legal; Veleiro Elena – Pérez-Llorca;
EU& Competition – Firm
Andersen Tax & Legal, Garrigues, Morais Leitão, PLMJ
EU& Competition – Lawyer
Do Nascimento Ferreira, Luis – Morais Leitão; Estima Martin Sara – PLMJ; Martínez Moriel Isabel – Andersen Tax & Legal; Torrecilla Javier – Ashurst LLP;
Banking & Finance – Firm
Allen & Overy; Garrigues; Morais Leitão; PLMJ
Banking & Finance – Lawyer
Garcia Rodriguez, Ana – Fintrends; González Pila Daniel – Garrigues; Soares do Lago Maria – Morais Leitão; Wilkinson Thomas – Allen & Overy;
Fintech – Firm
Baker McKenzie; Bird & Bird; Morais Leitão; Vieira de Almeida
Fintech – Lawyer
Calvo, Adrián – Bird & Bird; García Rodríguez Ana – Fintrends; Moreira Correira, Tiago – VdA ( Vieira de Almeida ); Roquette Geraldes, Luís – Morais Leitão
Infrastructure and Construction – Firm
Clifford Chance; Deloitte Legal; Morais Leitão; Vieira de Almeida
Infrastructure and Construction – Lawyer
Azzouzi, Samir – Clifford Chance; Brito Ferreira, Catarina – Morais Leitão; Bustin, Olivier – VdA ( Vieira de Almeida ); Ruiz, Marta – Clifford Chance;
Insolvency & Restructuring – Firm
Andersen Tax & Legal; Garrigues; Morais Leitão; Uría Menéndez
Insolvency & Restructuring – Lawyer
Aguiló Casanova, Claudio – Andersen Tax & Legal; Gundar da Cruz, Nuno – Morais Leitão; Jiménez, Juan María – Garrigues; Sequeira Dinis, David – Uría Menéndez – Proença de Carvalho
IP TMT – Firm
Andersen Tax & Legal; Ecija; Pérez-Llorca; Vieira de Almeida
IP TMT – Lawyer
Antas de Barros Inês – VdA ( Vieira de Almeida ); López, Daniel – Ecija; Martínez Moriel, Isabel – Andersen Tax & Legal; Touriño, Alejandro – Ecija;
Labour – Firm
Bird & Bird; Garrigues; Morais Leitão; Ventura Garcés López-Ibor
Labour – Lawyer
Oliveira Fragoso, Américo – VdA (Vieira de Almeida); Olmedo, Ángel – Garrigues; Pastur, Miguel – Bird & Bird; Valente Días, Isabel – Morais Leitão
Life Science Pharma – Lawyer
Abad, Álvaro – Hogan Lovells; Cocina, Beatriz – Uria Menendez; Martínez Suárez, Juan – Faus & Moliner Abogados; Morales, Margarita – Hogan Lovells
Life Science Pharma – Firm
Bird & Bird; Hogan Lovells; PLMJ; Uría Menéndez
Litigation – Firm
Allen & Overy; Morais Leitão, Uría Menéndez; Vieira de Almeida
Litigation – Lawyer
Bedoya, Fernando – Pérez-Llorca; Castresana, Javier – Allen & Overy; Vaz Sampaio, Sofia – Morais Leitão; Vendrell Cervantes, Carles – Uría Menéndez;
Private Equity – Firm
Clifford Chance; Garrigues; Morais Leitão; PLMJ
Private Equity – Lawyer
Azzouzi Samir – Clifford Chance; Madeira Afonso, Teresa – PLMJ; Roquette Geraldes, Luís – Morais Leitão; Vázquez Francisco – Ashurst
M&A – Firm
Garrigues, Morais Leitão, PLMJ, Uría Menéndez
M&A – Lawyer
Azzouzi Samir – Clifford Chance; Capitão Barbosa Pedro – Morais Leitão; Bravo da Costa, João – PLMJ; González Pila, Daniel – Garrigues;
Public Law – Firm
Pérez-Llorca, Morais Leitão, Uría Menéndez; Vieira de Almeida
Public Law – Lawyer
Adell, Soledad – Ashurst; Ribeiro Lima Rui – Morais Leitão; Sedano, Jesús – Uría Menéndez; Veleiro Elena – Pérez – Llorca
Real Estate – Firm
Clifford Chance, Morais Leitão, PLMJ, Uría Menéndez
Real Estate – Lawyer
Bento Simões, Andreia – Morais Leitão; De Cunha Ferreira Francisco – Uría Menéndez– Proença de Carvalho; Muñóz Méndez, Javier – Pérez-Llorca; Romero María José – Dentons
Startup – Firm
Ecija; Garrigues; Morais Leitão; Roca Junyent
Startup – Lawyer
Blanco, Carlos – Roca Junyent; Collado, Moreno – Garrigues; Roquette Geraldes, Luís – Morais Leitão; Touriño, Alejandro – Ecija
Tax – Firm
Andersen Tax & Legal; Garrigues; Morais Leitão; Vieira de Almedia
Tax – Lawyer
Mendes da Silva, Francisco – Morais Leitão; Rincón de Pablo, Gonzalo – Garrigues; Rivero, Tomás – Andersen Tax & Legal; Suárez, José – Pérez-Llorca
White Collar Crime – Firm
Gómez-Acebo & Pombo; Morais Leitão; Pérez-Llorca; PLMJ
White Collar Crime – Lawyer
Álvarez Feijoo, Manuel – Uría Menéndez; Grosso Alves, Ana – Gómez-Acebo & Pombo; Lima Cluny, João – Morais Leitão; Rente, Dirce – PLMJ