Managing the waves of analysis – KPMG
Spain is experiencing a new wave of disputes driven by the economic crisis, says Pablo Bernad Ramoneda, Head of KPMG's Europe Middle East and Africa Forensic Group, a clear trend from which is an increased demand to assess the economic viability of agreements and a relatively reduced emphasis on pure legal arguments.
España está experimentando una nueva oleada de conflictos producidos por la crisis económica, apunta Pablo Bernad Ramoneda, Director en KPMG's del Forensic Group Europa- Oriente Medio y ífrica, y se vislumbra una clara tendencia y un incremento en la demanda de asesoramiento relativo a la viabilidad económica de los contratos, menor énfasis en lo que se consideran argumentos jurí­dicos y un enfoque más centrado en lo económico.
"Many of the contracts entered into in recent years are coming undone because the economic basis on which they were agreed has changed completely – the numbers no longer add up, expectations are not being met."
The result is that agreements are having to be re-evaluated, companies re-valued and their cash flows reassessed. "The fundamentals on which contracts were entered into have changed significantly, and the question is now how to make them viable or to asses the level of compensation due for non-performance," says Bernad Ramoneda.
He emphasises particularly the upturn in disputes emerging from the oil and gas, real estate and increasingly automotive sectors, as prices and demand continue to fall. "The economic situation affecting many of these sectors is actually getting worse and agreements are increasingly losing a lot of their commercial sense on the terms signed."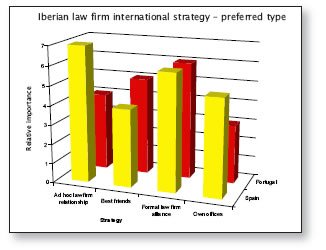 In addition he notes the fall-out from the financial frauds coming to light as equity prices have collapsed and investors make liquidity calls on their investments. "A need is emerging to not only assess the losses incurred but also the compensation that may be due, which may not always be 100% of the funds invested."
But his team is not only being called in to provide expert witness analysis, he says, there is demand also to mediate disputes and to find ways in which agreements can be reengineered.
"In many cases the parties want to continue to do business but not on the terms previously agreed – we are being called upon to help establish new economic frameworks."
His sense is that events may get worse before they get better. "There is a tsunami effect, but behind the initial wave more are forming as each sector feels the impact of the economic downturn. The expert witness analysis is no longer a side issue it is a fundamental part of the process."