Looking for new horizons in the solar energy sector – SunEdison
An expanding company with lawyers at the heart of its business: it is easy to see what attracted Sebastian Deschler to solar energy company SunEdison
Es fácil comprender lo que atrajo a Sebastian Deschler a SunEdison: la empresa de energía solar tiene a sus abogados en el núcleo del negocio. "Hay una cierta atmósfera de negocio start-up de internet", dice Deschler, Director de Asesoría Jurídica de la región EMEA.
Managing the development, construction financing and operation of solar power plants, US-based SunEdison is a rising company that, after establishing itself in Spain and Italy, is aiming to take on Europe's emerging markets. "We are one of the leading companies in solar energy, but have preserved the dynamics of a start-up," says Deschler, SunEdison's General Counsel, EMEA.
Previously an infrastructure and financing lawyer at Milbank Tweed Hadley & McCloy and Orrick Herrington & Sutcliffe in Washington DC, Deschler joined SunEdison in 2007 and helped to set up the company's European operations. A year later he made the flight across the Atlantic to the company's new European headquarters in Madrid.
SunEdison not only develops and builds solar projects, but also arranges third party, non-recourse financing – making Deschler and his team key players in the company's success. "SunEdison was created to find a way to build and finance solar projects. Financing was always at the core of our business. Lawyers with a good finance background have always played a very strong role in the company," he says.
The legal team is currently formed of eight lawyers but Deschler is aiming to increase this up to 14 over 2011, accompanying the company's expansion plan into new markets in south-eastern Europe, the Middle East, north Africa and Latin America.
The legal department is split between the company's main European sites in Madrid and Milan. The Madrid team focuses on issues such as financing, business development, construction and supply, as well as the more administrative legal work required from being a subsidiary of US-based S&P500 listed company MEMC Electronic Materials, Inc.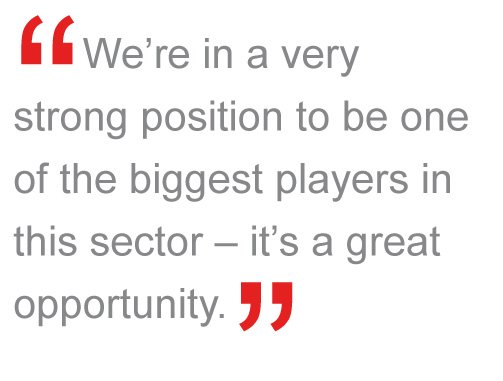 "We firmly believe that we are adding value so it's important that we have lawyers who really understand the business. Even good outside counsel will never know our business as well as the in-house team does," says Deschler, who aims to continue providing much of the required legal work in-house.
When the company has looked for outside counsel in Spain it has predominantly turned to Cuatrecasas Gonçalves Pereira, Ramón y Cajal and Ventura Garcés & López-Ibor. In Italy, the company has relied mostly on Gianni Origoni Grippo & Partners and Carnelutti Studio Legale. It has yet to instruct any firms in Portugal but "may shortly".
"We tend to aim for national firms," Deschler explains. "My experience with local offices of US firms has been mixed. It was sometimes hard to be seen as a core client at a local office when we started out – you're just a referral from abroad."
Last year, Deschler's team faced its toughest test yet when SunEdison built Europe's largest-ever solar plant at Rogivo, Italy, he says. The 70-megawatt plant covers an area of 850,000 sq metres and the deal involved a €276m project financing agreement and simultaneously a sale to private equity group First Reserve Corporation.
Together with the company's project finance experts, the legal team managed the sale and financing process in less than five months, finalising in December. With six banks involved, several technical advisers and many suppliers, the fast completion has earned the team admirers within the business.
"It was a complex process to manage," says Deschler, who speaks proudly of the team's achievements over the past 12 months, which include another large, Italian project recently completed in Campania. The Rovigo and Campania deals provided sunshine for SunEdison, especially compared to the situation in Spain with its regulatory uncertainty throughout 2010.
Deschler says the company is still "hopeful" of future deals from Spain, but legislative issues are casting a cloud. "In a business like ours, where you are expected to make a large capital investment upfront and be repaid over 20 years, the worst thing is uncertainty."
He is therefore enthusiastic about SunEdison's European expansion plans. "In the coming years we'll be going into more challenging markets where the financing will be different," he says. "We're in a very strong position to be one of the biggest players in this sector – it's a great opportunity."
Sebastian Deschler is the Madrid-based General Counsel EMEA of SunEdison, a subsidiary of MEMC Electronic Materials, Inc.
Click here to read the article in Spanish
Subscribe now to receive your copy of Iberian Lawyer