LegalTech Day 2023
21/09/2023

6 minutes read
Iberian Lawyer held its LegalTech Day event on 20th September at the Hotel Urban in the city of Madrid. The event was attended by experts from the technological sector..
This event was held to give a deeper insight into cyberlaw and cybercrime. In particular, the evolution of cyberlaw, how to apply the current regulation, and how to prevent cybercrime cases from within companies. The Hotel Urban brought together important personalities related to the world of energy: lawyers, investors, CEO's, among others.
Aldo Scaringella, CEO of LC Publishing Group was in charge of welcoming all the attendees to the event.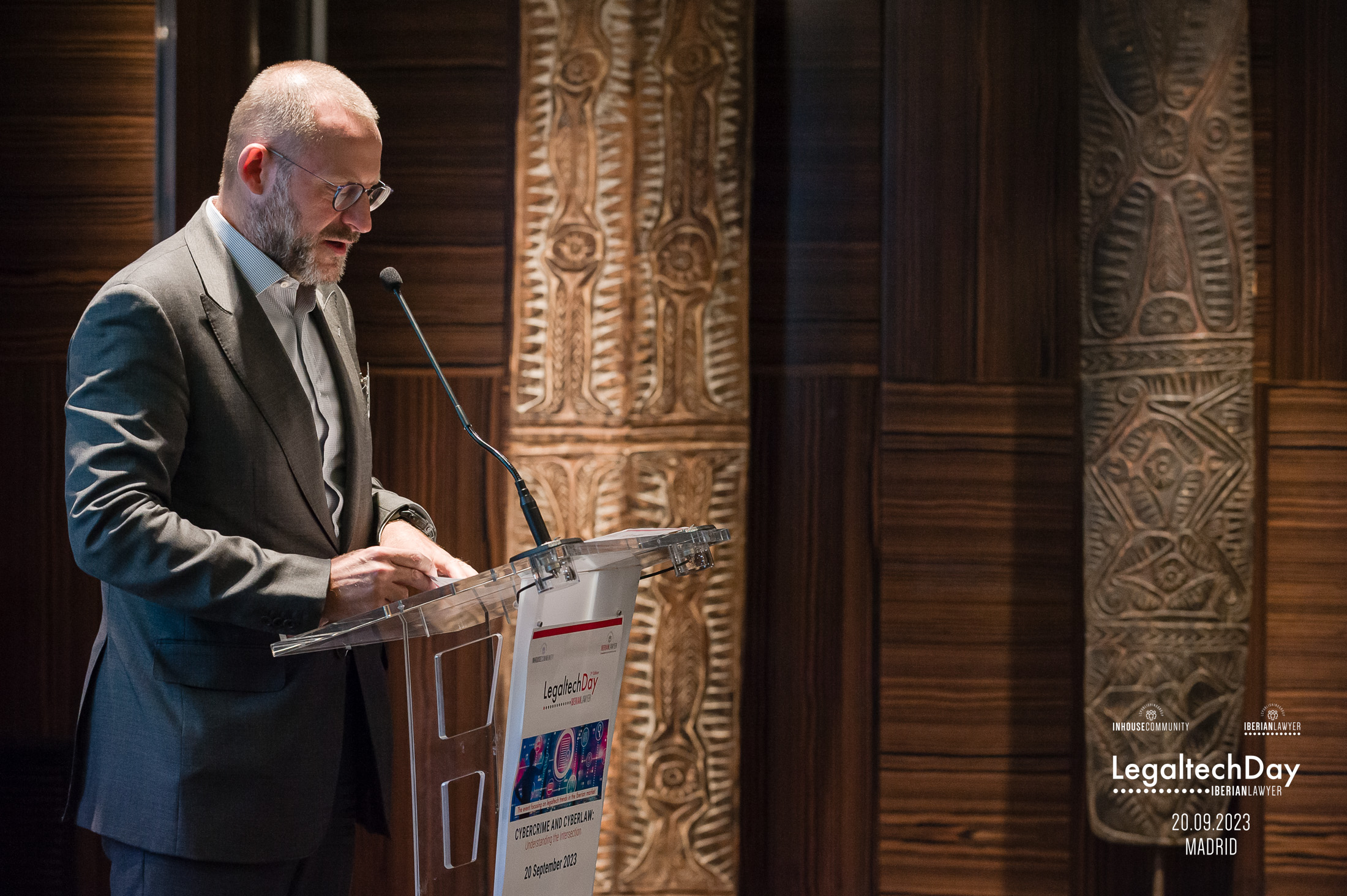 The in-house keynote speech was given by Marilù Capparelli, Director Legal from Google EU.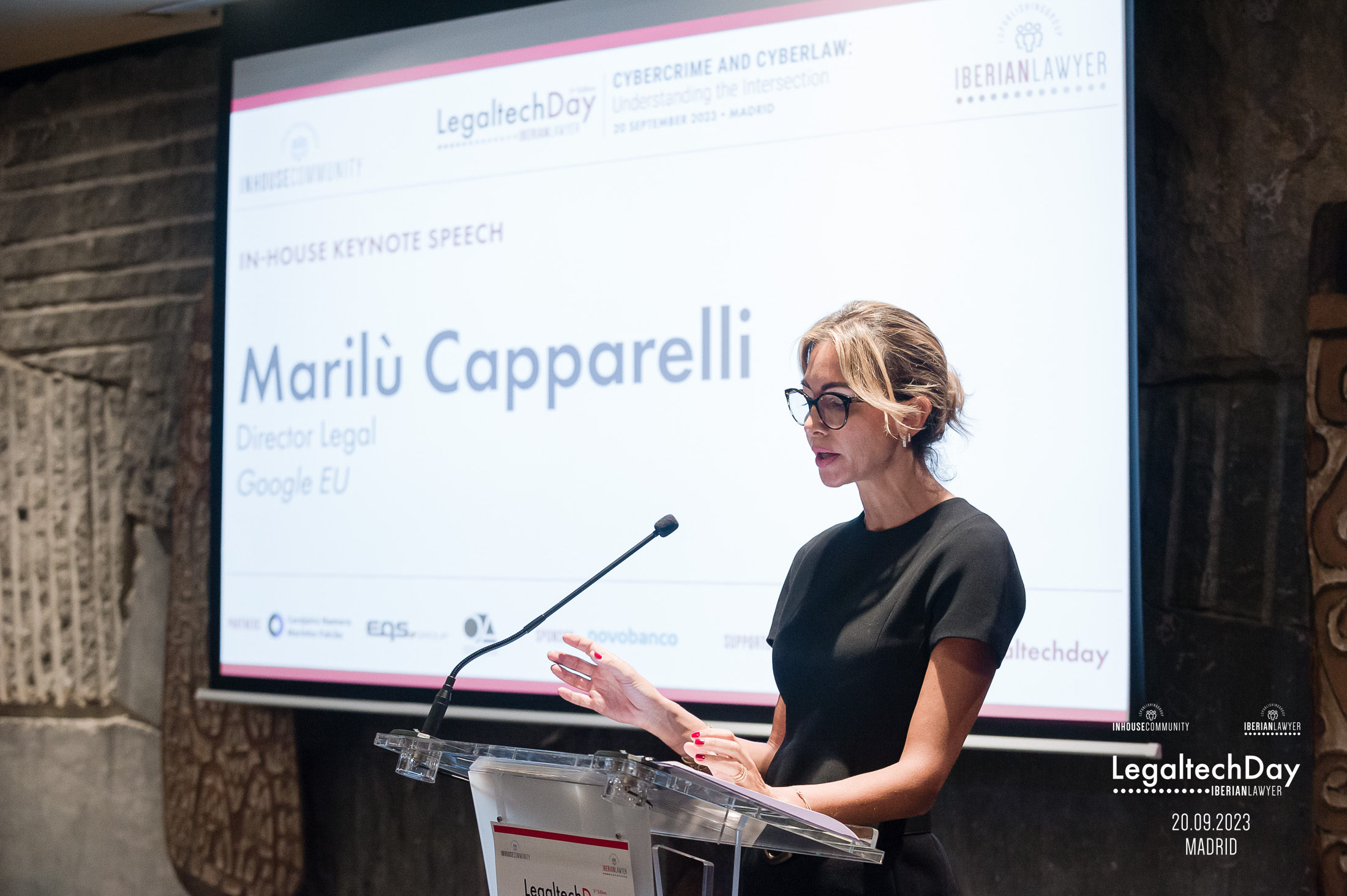 The Private Practice Lawyer Keynote Speech was held by Juan Gonzalo Ospina Serrano, Criminal Lawyer from Ospina Abogados.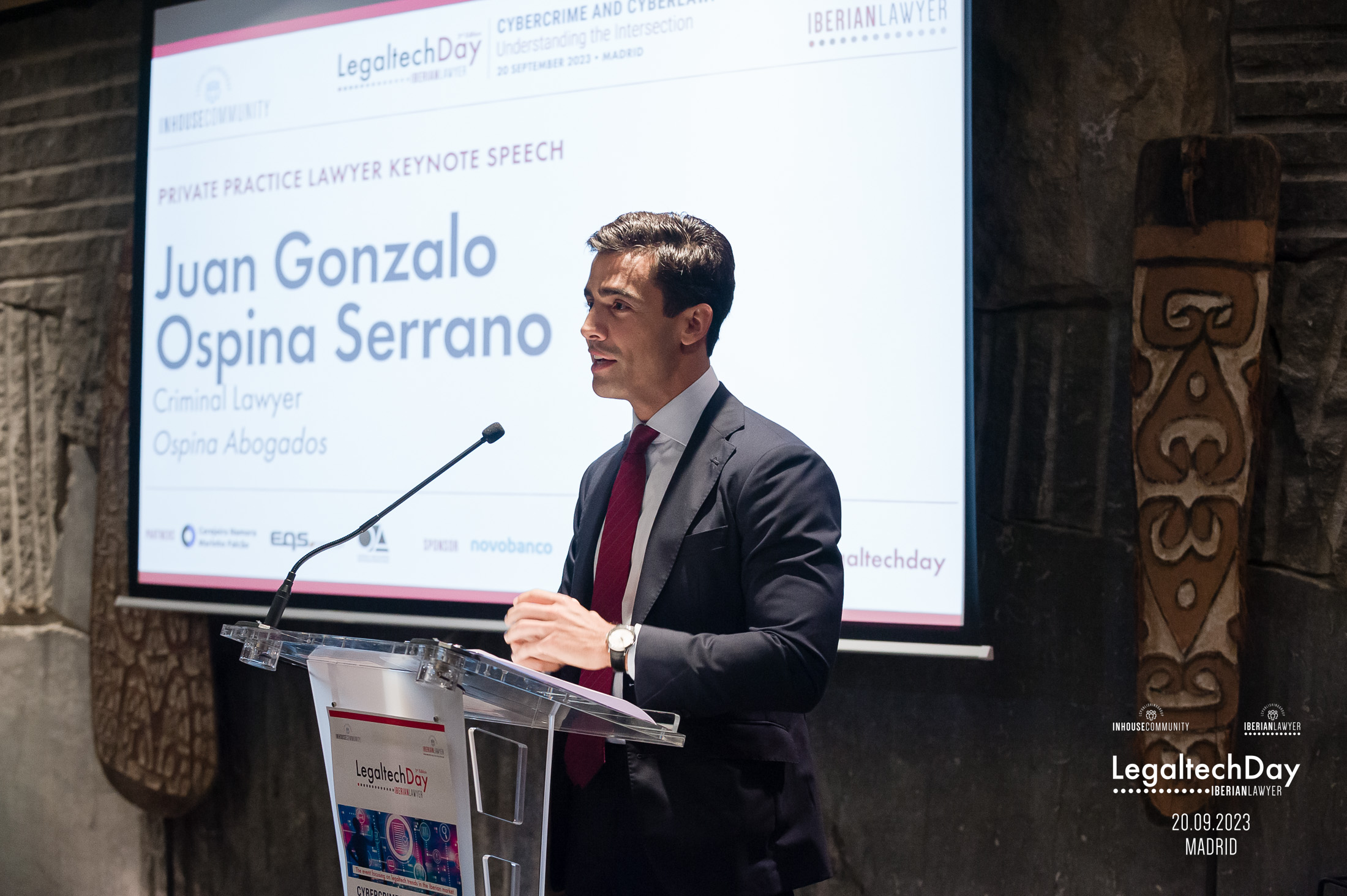 The event included two roundtables that followed the theme of the event: "Cybercrime and Cyberlaw. Understanding the Intersection".
The first rountable "How is cyberlaw evolving. In-house and private practice lawyers tell the story" was moderated by Julia Gil, journalist of Iberian Lawyer and FinanceCommunity.es, and counted with the participation of: Rubén Cabezas, Director of the Privacy Office | Data Protection Officer at Banco Santander; Carla de Abreu Lopes, Head of Legal at Huawei Portugal, Luís Graça Rodrigues, Regional Head of Legal Department – Europe, Lusophone Africa Minsait, an Indra company and
Lara Reis, Head of Regulatory Affairs at novobanco.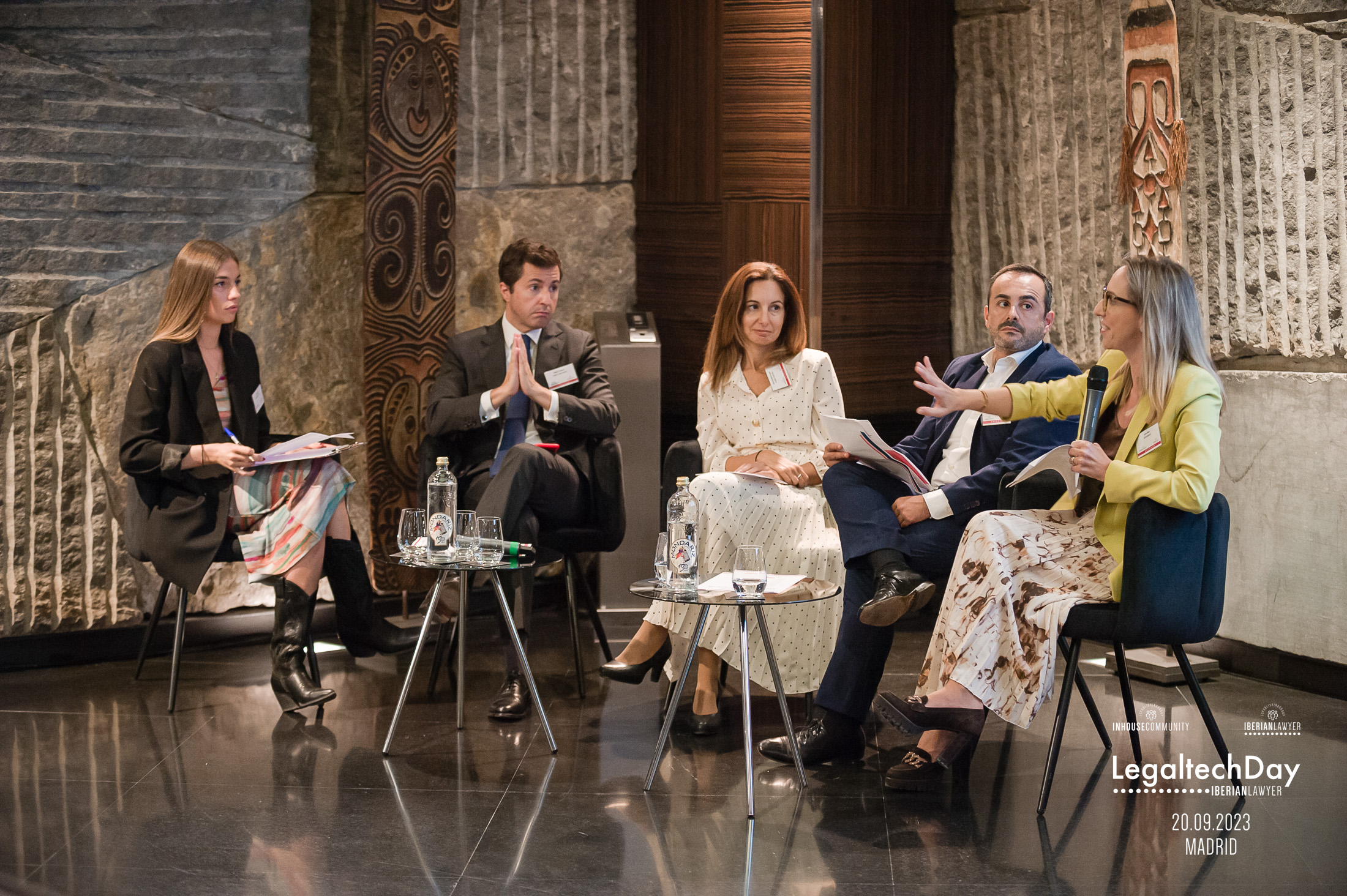 The second roundtable "Cybercrime?: is it ever ok to blow the whistle?" was moderated by Mercedes Galan, Journalist of Iberian Lawyer and counted with the participation of: Fátima Correia Da Silva, Chief Compliance Officer, Head of Legal and Data Protection Officer at Critical Techworks; Murray Grainger, Country Manager Spain and Portugal at EQS Group; Silvia Madrid, Head of Legal & Compliance & Data Protection Officer at UniCredit and Cecília Meireles, Senior Associate and Head of the Lisbon office at Cerejeira Namora, Marinho Falcão.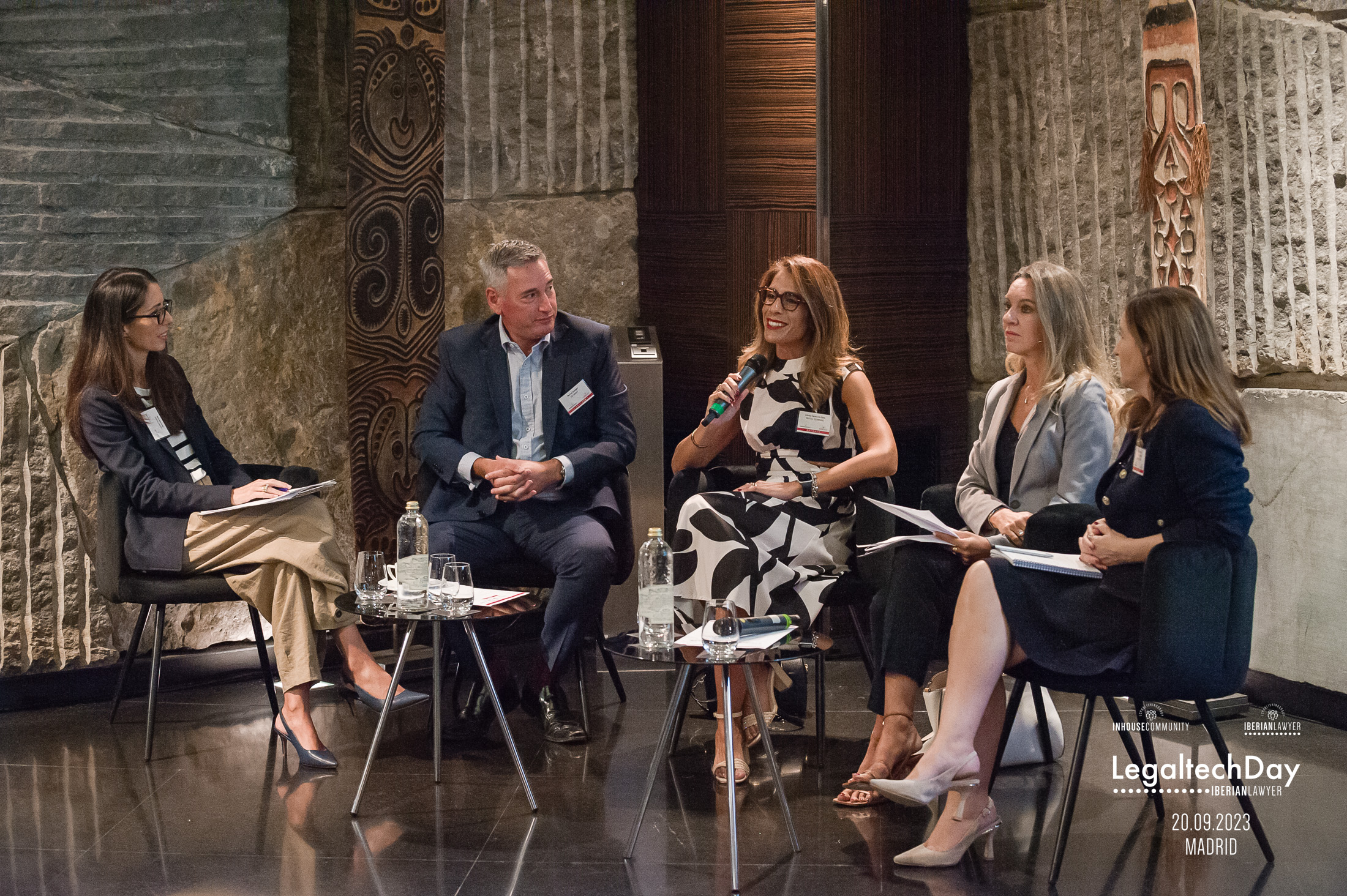 The partners of the event were Cerejeira Namora Marinho Falcão, EQS Group and Ospina Abogados. The sponsor of the event was Novobanco. And we had Associate of Corporate Counsel (ACC) in support.
Follow the link to see all the photos of the event.