Legal engineer at the service of construction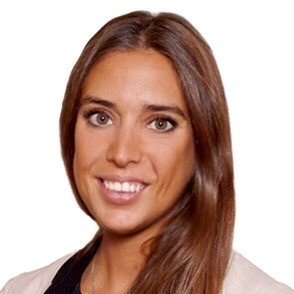 We put on our construction site safety helmet to meet Claudia Fernández López-Areal, a lawyer from the Construction Advisory & Disputes (CAD) department of Pinsent Masons Madrid. At 29 years old, her expertise in the construction sector, which also focuses on Arbitration matters, is a rara avis on the national scene. We agree with her in her prediction that her profile will be in great demand in the coming years. Claudia chose this speciality by her own decision, and today she examines, with surgical precision, the most complex engineering issues in order to solve disputes in the world of construction, both nationally and internationally.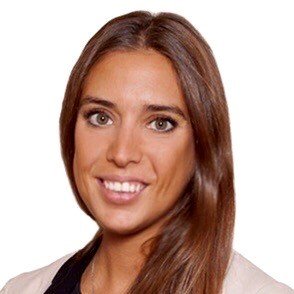 How would you describe your career so far? How and why did you specialise in the construction sector and, specifically, Arbitration?
I find it difficult sometimes to explain what my work consists of as it is a speciality that, although it is well established in other countries, such as in the United Kingdom, is not as developed in Spain. In fact, it is often perceived as being solely linked to construction arbitration, but in reality, it encompasses much more than that. My professional career is clearly driven by my experience in London. When I finished university, I went straight there to start my career. I first worked at a small law firm that had a large Spanish component, so the adaptation was easy. After more than a year, I joined the Banking Litigation department at White & Case, London. Once there, by chance, I assisted the construction team on a large infrastructure project in Latin America, as they needed someone who spoke Spanish. After this project, I realised that I wanted to specialise on this field and accepted an offer to join Herbert Smith Freehills' construction team in London.
After some time working at Herbert Smith Freehills in London, and with the experience acquired there, I believed it was time to return to Spain. Pinsent Masons, which had just opened an office in Madrid, gave me the opportunity to join them. Pinsent Masons has been the leader in this area for many years, so I felt it was an opportunity I could not let go and did not hesitate to join the team. I started at Pinsent Masons' London office, and after a few months there, I returned to Spain bringing with me all the knowledge and experience acquired in London and delighted to be able to continue working in this sector from here. At present, my work involves advising construction companies during the entire life cycle of a project.
That is, not only in the Arbitration that arises once the project is finished, but my role begins before then, with the revision of the contract for the execution of the project or the preparation of contracts with subcontractors. It also includes the management of the different controversies that arise on the site. Each project is different and has its own different issues, and that is what I like most.
As you say, your career so far has an important international component. How do you apply that experience to your current job as a Pinsent Masons lawyer?
The experience I acquired in London working in a department exclusively focused on the construction sector has been decisive for my incorporation to Pinsent Masons as it is the main reason why I fit perfectly in the department I am in. I believe that if I had started my professional career in Spain, I would not have had the opportunity to specialise in this sector. Furthermore, in international Arbitration, the legal submissions, witness statements, or expert reports are normally drafted and filed following the "English style". Having started my career there, I feel that I have adapted myself and my way of working to the Anglo-Saxon style and that this has helped me to a great extent in my practice of international Arbitration.
We are talking about working in a different Legal environment, in another language (in this case English) in a particular field such as Arbitration and also in a specific niche such as construction. In this sense, what would you say have been the main challenges that you have overcome in your career towards specialisation?
The main and most obvious challenge I have had to overcome is the technical difficulty of the proceedings we work on, as they are closely linked to the engineering and technical details of the construction of each project. In order to understand any of our matters, I go deep into the detail of the project, what happened, how and when. In order to be able to do this, I need to get to know the project, its procedures and the phases it goes through very well. I also work on a wide range of construction projects, from roads to desalination plants or combined cycle plants, so the technical complexity varies greatly from one to another. These challenges are even bigger because the clients' representatives are usually their project managers. These are engineers who are used to dealing with other engineers on a daily basis, so sometimes their explanations of the facts are based on technical knowledge that we often do not have. However, by combining the efforts of both parties, we always find a way for them to provide us with the information we need, which is key to the preparation of our cases.
What types of deals are the most abundant within the construction sector at the Arbitration level? Infrastructures, roads…?
Cross-border projects, projects with Latin America? Tell us, if you can, any success stories that you have handled recently from the firm. In our case, we work on both cross-border and Spanish matters. Our clients are usually large construction companies, both Spanish and international, and most of the disputes are related to infrastructure projects around the world. In the last years, we have seen an important growth in the construction sector in Latin America. Spain is in a privileged position in this respect, as it has become the "bridge" to this region.
We also have several projects in Saudi Arabia and the United Arab Emirates in which we work together with our offices in the area. From the Pinsent Masons Madrid office, we have already received various matters from our colleagues in other offices to advise other international clients. The typical dispute that we usually advise in relation to is a disagreement regarding responsibilities for the delay in the execution of a project and the over-costs incurred by the parties.
The type of project continuously changes; they are mostly civil works and industrial works. Lately, we are doing more industrial, especially combined cycle plants, solar plants, and wind farms.
From your point of view, what requirements must a lawyer who wants to specialise in this sector (hard/soft skills) meet? With little competition, would you say it is a good niche to specialise? What are the pros and cons of practising it in our country?
As I mentioned before, this is a sector in which you have to be learning every day; you have to delve into the engineering detail of each of the different projects. For this, I think the lawyer must be eager to learn and versatile in that sense. In this sector, or at least in Pinsent Masons, we reach a very high level of technical detail in each of our construction projects that I believe is well above what is normally done in other areas. Therefore, the lawyer must be motivated to step out of their legal "comfort zone" and apply their legal knowledge to complex situations with an important technical component. Besides, something very relevant, although it seems obvious, is English. In this industry, contracts are often in English and contain many construction-specific terms, and it is necessary to master them to understand the dispute. From my point of view, the construction sector is a good niche in which to specialise in Spain because I believe it is a sector that will grow in most of the law firms in the coming years.
As we all know, we have some of the best and largest construction companies in the world, with projects worldwide, in which there are always setbacks, and almost always disputes. In other words, Spain is a very active country when it comes to construction. I believe that little by little, we are seeing that some firms are following our line of having a department or team specialised in construction to respond to these needs. In fact, at this moment, Madrid is finalising the creation of the first International Court of Arbitration, which will be focused on construction projects. I am sure that the creation of this court will attract a great number of construction disputes, not only from Spanish companies but also international ones and that, consequently, and that there will be a boom in this sector in Madrid.
Interview by Desiré Vidal
To read the interview in full please download issue N.98 here