LÉBEQ Abogados opens new office in Málaga, adds partner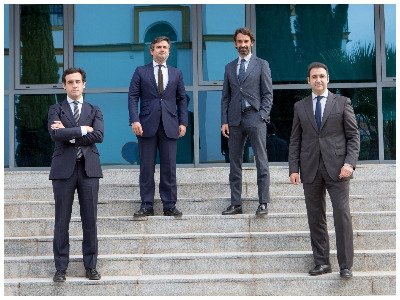 The Sevillian firm incorporates lawyer Sebastián Sigüenza Bey, a Business Law specialist, as partner to lead the arrival of LÉBEQ Abogados in the province of Málaga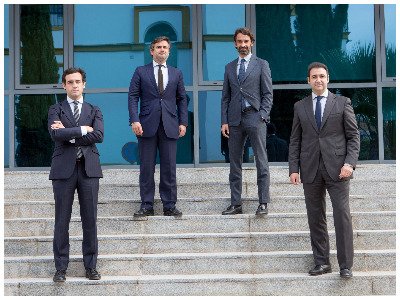 LÉBEQ Abogados, headquartered in Avenida de la Palmera in Seville, faces the new year with the intention of consolidating its professional project after experiencing a significant increase in activity and clients in 2020. With this step, Francisco Arroyo Sánchez (pictured second left), José Antonio Romero González (pictured second right) and Alfonso Ollero Esquivias (pictured first left), the three partners from Seville who founded the firm at the beginning of 2019, are making a firm commitment by opening a new office in Málaga, thus consolidating the firm´s natural growth process.
The launch on the Costa del Sol is made by lawyer and Business Law expert Sebastián Sigüenza Bey (pictured first right), who guarantees experience, knowledge and direct link to the province of Málaga as he has led his own law firm in Malaga (Sigüenza Abogados y Economistas).
Both firms have agreed on a complete merger and integration and Sebastián Sigüenza has become a partner of LÉBEQ Abogados. Thanks to this agreement, he will lead the activity and expansion of this law firm in the province of Malaga and will complement the firm´s services in Commercial and Contractual matters.