'Lawyers' experience is key when we select counsel, but the ability to build strong personal relationships is also vital'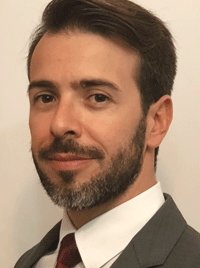 Among the characteristics Noble Fortune looks for in lawyers is proactivity as well as being well-informed about issues affecting the company's business, says general counsel Pedro de Melo
Experience is a key consideration when selecting external law firms – as well as fees and market reputation – but the ability to build strong personal relationships is vital, says Pedro de Melo, general counsel at real estate investment company Noble Fortune in Lisbon. While a firm's track record will be carefully considered when choosing outside counsel, it is especially important to be able to build a strong working relationship with communicative lawyers. "When it comes to selecting an external law firm, the first thing that comes to mind is their background," explains de Melo. "I will start looking at rankings, biographies and successful cases," he says. "It can be difficult to choose just by looking at websites, because they all look the same, so we look at other elements such as performance indicators related to price and reputation; but the personal element is crucial – we try to establish a personal relationship with the lawyer," he says.
De Melo says that Noble Fortune does not run tenders when selecting its legal advisers. "If I have litigation work to do I will go directly to that department at a law firm, and we don't go through a bidding process," he adds. "What can take time though, is negotiating fees." De Melo says when it comes to issues such as taxation, the company will often seek advice from a specialist boutique law firm, but when it comes to general day-to-day work, the choice of law firm is "not so complicated"
The key characteristics Noble Fortune looks for in lawyers is proactivity as well as being well-informed regarding the issues that affect the company's business. "I want lawyers that are relaxed and communicative, those characteristics make a difference," De Melo argues. "It's also easier to work like that."
'Tight budget'
Investment in real estate in Portugal has increased significantly since the financial crisis at the beginning of the decade, and the outlook for the next couple of years is very bright, De Melo says. The upturn is largely attributable to the 'golden visa' programme, which issues residence permits to foreign investors buying property in Portugal. De Melo adds that there is a large amount of this type of work and consequently, Noble Fortune needs to use external law firms "when we have a heavy workload." He continues: "A tight budget means we have to do as much work as possible in-house, but we outsource tax and litigation work."
Noble Fortune – which is headquartered in Shanghai and also has offices in Chengdu – prefers to work with Portuguese firms that have office in China or Macau. "This whittles down the selection to five firms," say De Melo, who adds that the company uses PLMJ, Morais Leitão, Galvão Teles, Soares da Silva e Associados, Cuatrecasas, CCA Ontier, and Macau-based firm Rato Ling, Lei & Cortes.
With regard to Noble Fortune's in-house team, the company has three lawyers based in Portugal, one of whom is focused on the 'golden visa' process, under which "a minimum investment of €500,000 is required for new properties and €350,000 for urban regeneration" over a minimum period of five years.
De Melo says external law firms often use trainees for this type of work. He adds that, the process for securing 'golden visas' is slow and that it can take up to a year for investors to receive the visa, which must be renewed every two years. "We were in a very dire situation because of the crisis, and so the 'golden visa' programme was a good way of boosting the economy," De Melo says. It has also brought a lot of work to law firms in Portugal, and while it is not very complicated, it is very well paid, he adds. "This is why we try not to outsource it."
New Portuguese legislation governing the disclosure of methods of payment when acquiring or selling real estate in the country has created complications for Chinese investors as they are often used to making down payments in cash, and bank transfers are more closely monitored now, in accordance with EU regulations designed to prevent money laundering, De Melo says.
However, he expects Chinese investment in Portuguese real estate to increase, despite it having dropped off in 2016. "Our outlook for 2019 is increased investment, particularly in other regions of the country, such as Coimbra and Évora, where there is good property at good prices."
Pedro de Melo is general counsel at real estate investment company Noble Fortune in Lisbon