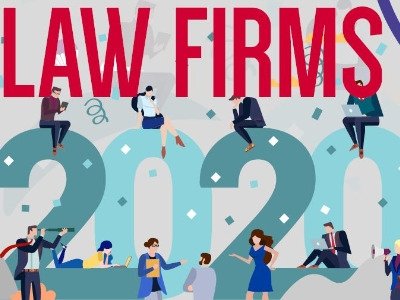 2020 has been a complicated year for everyone, including the legal sector in the Iberian Peninsula. In this regard, the evolution of law firms has been very similar during the course of the different phases of the pandemic. At the beginning, they focused their efforts on ensuring the good health of their employees and, once this was assured, they looked for ways to continue offering the best service to their clients by working remotely, anticipating their needs, to help them in the devastating context. They all also agree that uncertainty will continue to be the dominant note in 2021 and that the speed of the hypothetical recovery will depend on the implementation and effectiveness of the vaccines. Most firms are pinning their hopes in the second half of next year.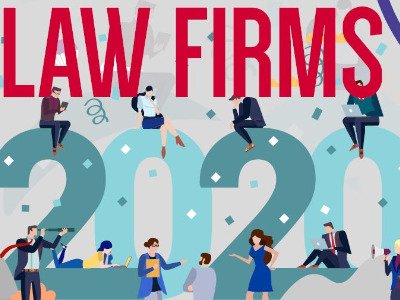 João Vieira de Almeida, managing partner at VdA, puts upfront the human, social and economic devastation caused by the COVID, something we will never forget. For the firm, 2020 was a resilience year that tested close links with its shareholders. After keeping the team together, they wait for 2021 with optimism, hoping the economy to rebound and finally overcome this terrible crisis. To watch the video, click here.
Nuno Galvão Teles, managing partner at Morais Leitão, Galvão Teles, Soares da Silva & Associados: "2020 was a particularly hard year for everyone. We were very optimistic, since the initial months were extremely positive. And then the pandemic exploded, and all our projections became secondary to primordial issues such as safeguarding the health and safety of our lawyers, employees and respective families and not failing our clients when they needed us the most. Regarding the firm itself, if anything, COVID-19 introduced us to a new uncertainty, to a management mode that is completely defined by contingency and immediate reaction. Even though we had very interesting challenges during 2020, with important victories for us and for our clients that made us very happy, it's impossible not to be worried about the recovery from these difficult months. At the moment, we keep implementing new ideas and projects and are extremely busy. Demand has not dropped and in some areas of practice it has actually increased. There is already substantial evidence of an incoming crisis. Up to a point, we are sheltered by a cautious and very sustainable management of the firm, carefully measuring all indicators and reacting accordingly, always in a prudent way. With the expected vaccine, a much-needed confidence will probably be restored."
Bruno Ferreira, PLMJ co-managing partner, prefers to focus on the complexity of 2020 and the unprecedented challenges which came with it. He also emphasises the firm´s capacity to keep its employees safe and sustain the seamless work they provide to their clients from the office and home. PLMJ faces 2021 knowing it will be challenging from the economic perspective but in good shape to keep giving the service they customarily offer to its clients. To watch the video, click here.
Duarte de Athayde, managing partner of Abreu Advogados, highlights the resilience of his team, regardless of the critical circumstances they lived, and the law firm´s concern for its clients. He also points out the group of webinars organised by Abreu dedicated to the recovery of the pandemic and the opportunities that it will bring. And, finally, underlines the capacity of confronting the worst situations when people can keep united and work together. To watch the video, click here.
Diogo Xavier da Cunha, managing partner at Miranda & Associados, tells us that, at the beginning of 2020, they were expecting to keep the growth showed in 2019, and actually gathering all the jurisdictions where the Alliance works, it grew by 20%. For 2021 they hope a recovery during the second half of the year. To watch the video click here. To watch the video, click here.
Maria João Ricou, managing partner at Cuatrecasas Portugal: "Customers face unprecedented circumstances and challenges that are difficult to solve. The impact of the COVID-19 on their business activities has led to inevitable consequences for the advocacy sector. The fact that Cuatrecasas is a large organisation, covering all areas of business law and a large spectrum of sectors and jurisdictions, makes us highly resilient in this adverse situation. Our first-rate technological infrastructure has ensured full operational capacity. In fact, our team has not been affected in any way. We have made no changes to the headcount, and remuneration remains the same. Career progression processes have not changed, including promotions to partner level, and we did not have to activate the contingency plan or take specific measures related to the organisation's cost structure. It is impossible to foresee at what pace the economy will recover because we do not know how the health situation will evolve. Might be necessary to adopt additional containment measures that will impact the economy. The outlook is that in 2021 it will become easier to control the pandemic and speed up the recovery through vaccination. When exactly, no one knows. We are confident that we will emerge from this crisis stronger and better prepared to face the challenges of the future."
Pedro Rebelo de Sousa, managing partner at SRS Advogados, stresses that they were the first firm to work 97% remote, and they keep taking care of the workforce till today when they are still at 50% both from home and office. He also insisted on the 2020 restructuring context, where they merged with AAA, allowing the firm to be in an ideal position towards 2021. To watch the video, click here.
António Soares, managing partner at Linklaters Portugal: "Covid-19 had a tremendous impact on all businesses. Law firms were no exception. Over the past months, our team in Lisbon addressed the threat to our workforce, clients, suppliers and wider stakeholders and ensured we offer the best services to our clients while navigating through this crisis. Our business continued as much as possible through remote working with minimal impact on client service. The numerous legislations motivated by the pandemics marked the year, but also by the transposition of several Directives that introduced relevant amendments to Portuguese law. In particular, the measures that were or could be decreed in the future, are raising legal discussions we expect to continue throughout 2021. We also expect a growth in areas that typically become busier in a downturn: Litigation, Restructuring & Insolvency, Employment, State aid and distressed M&A. Mental health and wellbeing will continue to be a top priority as an essential part of our culture at Linklaters. We believe that the ability to work remotely will become selection criteria for clients. We are confident that our technology and best practice will continue to ensure a consistently high level of client service in a period in which technological skills have become more critical than ever."
Paulo Câmara, managing partner at Sérvulo & Associados: "The years of 2020 and 2021 will always remain in our lives as the pandemic years. Therefore, our main thoughts and wishes relate to the importance of the control of the pandemic surge, namely through the adequate sanitary measures, until we reach a worldwide use of an effective vaccine. The end of the health crisis will enable the end of economic and social concerns. In this context, as a law firm, Sérvulo will remain resilient and loyal to its corporate purpose, helping its clients to navigate in these uncertain and challenging times. Our focus will be in assisting them in understanding the new regulatory framework (where restructurings, European funds and ESG will have a preeminent role) and advising them in the strategic decisions to be taken and the transactions resulting thereof. Looking into the future, we anticipate that this crisis will also operate as an accelerator of change, namely in terms of increase of telework, promoting scientific and technological advances and fostering a new digital era. The transition period will raise several issues for investors, business and society in a short space of time, which require a quick and appropriate response."
Pedro Raposo, chair of the Board at PRA-Raposo, Sá Miranda & Associados: "Although socially and economically it was a terrible year, with effects that will last beyond it, the truth is that 2020 was a good year to test PRA's values, four of which gained with the pandemic a completely different dimension: client-orientation, responsibility, availability and differentiation. The client focus allowed us to identify needs, responding on time, being useful and valuable in a moment filled with changes and uncertainties. That is why 2020 was a good year for PRA. We grew by double digits, increased the number of clients, our team grew and, in spite of the pandemic, we still opened a new office in the Algarve and created a new Economic Unit (on Personal Injury). 2021 is not very easy for predictions. It is unthinkable that the GDP drop will not affect our activity. Also, there is uncertainty about how and when the "normal" will return. We need to account for the impact that the new measures and the economic crisis itself will have on the needs of our clients and, consequently, on the legal services to be provided. Regardless of all this, I believe that given the dynamics created, 2021 will be a year of growth for PRA."
Domingos Cruz, managing partner at CCA Law Firm: "Here Comes the Sun. 2021 will be a year of reconquest. Assuming we have a remedy for the COVID, it will be a year of recovery. The big question is: will all we be mentally and physically prepared to invest twice as much as we did in 2020 to recover? Help. 2021 will be a year of recovery only if the Portuguese state obeys three fundamental principles in the funds distribution: rational, rigorous, and above all, regenerating. Future does not lie in the companies who lack funds to feed their structures, but in the companies, who represent the future. Revolution. Innovation, digitisation and technology must be the guiding principles of the economy. Assuming that some will fall behind, we must be relentless in this movement, considering the "scalability" of our technology companies. The Long and Winding Road. The time we live in does not end in 2020, let alone in 2021. A cycle has begun, and will probably have consequences that we can't qualify or quantify today. Only with moderation and resilience (that word from 2008) can we come to an end better than we were. I only hope that we are all up to the challenge because it depends solely and only on each one´s behaviour, those who lead serve those who follow, those who follow trust those who lead."
Salvador Sánchez-Terán, Uría Menéndez´s managing partner: "2020 has undoubtedly been a challenging year, but we at Uría Menéndez are certain to overcome the current difficulties. Our top priority has been to take good care of the members of the firm while continuing to offer services of the highest standard; we are most pleased with the results in both fronts. Our collective effort to cope with the difficulties has made us, if possible, even more united and our clients have remained by our side and trusted us with their most important deals and complex litigation. In the midst of the current health and economic uncertainty, 2021 is expected to be another testing year for people and companies, yet a period of macroeconomic growth. The Spanish Government's financial support and the European Union's funds should stimulate recovery. In any event, we are reasonably optimistic about what lies ahead for us in 2021 as companies will need the best legal advice whether they are faring well or not."
EY Abogados co-managing partner, Ramón Palacín, defines the year 2020 as a rollercoaster that we have all experienced. In this 2020, highlights Palacín, one of the main challenges of EY was to provide certainty to its clients. To watch the video, click here.
Pedro Pérez-Llorca, managing partner at Pérez-Llorca: "2020 is a very difficult year for Spanish citizens, with deaths already above one per thousand. This is the saddest part. It is also a very bad year for the economy. Our clients have suffered losses in sales and financial constraints. The legal profession also operates in this context: the number of transactions has decreased, although work in litigation and other fields has increased. In our case, we will remember 2020 as a year in which our growth slowed down, but one in which we invested in the future bringing extraordinarily talented people into our project. I would like to know what 2021 will bring. It could be a year of prolonged health and economic crises or an outstanding year, full of progress and V-shaped economic recovery. As I write this, I feel optimistic; I think that it will be a year full of opportunities and that our firm will make the most of them."
Alejandro Touriño, managing partner at ECIJA: "Despite the complexity of the year due to the circumstances surrounding Covid-19, 2020 will also be a year of growth for ECIJA. This growth is not only organic but also the result of the integration into ECIJA of up to 3 new territories, Mexico, Brazil and Ecuador or the substantial reinforcement of teams in various jurisdictions. We are in particularly complex times, but everything indicates that the demand for legal services will not fall in 2021. Periods of crisis are also times of opportunity. From ECIJA we perceive that we are facing a great opportunity to accompany clients in their search for solutions to the crisis, which may go through the classic restructuring measures or the search for new horizons in the form of internationalisation, digitisation of processes or the mere adaptation to these very pronounced changes."
Jesús Zapata, managing partner at DLA Piper: "There is no doubt that 2020 is a complex year with great difficulties for the Spanish and world economies; likewise, the economic scenario for 2021 is very uncertain at present. In relation to the evolution of our business, in 2021 we foresee an increase in advice in areas such as Employment, Data Protection and Restructuring. We also expect an upturn in litigation related to breaches of contract and an increase in bankruptcy proceedings. In the commercial and financing area, our forecast is for a recovery in refinancing operations, alternative financing for companies with liquidity problems, financing covered by the ICO guarantee line and acquisitions of viable businesses from companies with excess leverage. Finally, in the area of taxation, questions relating to the treatment of grace periods or deferral of income derived from leases and the tax impact of refinancing. At DLA Piper, on a global level, we are developing a very ambitious strategic plan, based mainly on a strong investment in technology and business development."
The executive president and partner of Roca Junyent, Joan Roca Sagarra, explains in this video that, although 2020 has been a difficult year to manage in terms of morale and this has been noted in many aspects, this has not been the case at the firm, which has continued to enjoy the trust of its clients. As for 2021, Roca is confident that the arrival of the vaccine and European funds will facilitate recovery. To watch the video, click here.
César Albiñana, CMS Albiñana & Suárez de Lezo managing partner: "COVID-19 has tested and forced changes in existing economic and operational structures, accelerating the implementation of remote working, changing human interactions with clients and colleagues alike, and all that this implies on the provision of legal services. Looking forward to 2021, we have to take the positive and constructive lessons learned from 2020 and apply them to 2021, which will undoubtedly be marked by the economic crisis. I firmly believe that we have to approach 2021 and its challenges with caution but with optimism and determination. The key for law firms will lie in anticipating the legislative changes which will be implemented and be able to react accordingly, providing clients with tailor-made solutions, flexible pricing structures and further implementing legal technologies to improve efficiency and productivity."
Francisco Palá, Ramón y Cajal managing partner: "Despite the fact that 2020 has been a year marked by the great uncertainty that the Covid-19 pandemic has caused, to date, it does not seem that firms in general will have a significant reduction in sales revenue, which will be offset by the reduction in expenses that have been made as a result of the State of Alarm and other adjustment measures that have been applied since last March so that the income statement should not vary significantly from 2019. On the other hand, during this period, companies have promoted digitalisation and teleworking, which will result in a positive impact on the reconciliation of work and family life. In 2021, despite the continued uncertainty surrounding the matter, it is clear that vaccine announcements can contribute to stabilise markets and anticipate economic growth. A key element to promote economic recovery will be the economic recovery fund."
Andersen Spain co-managing partners, José Vicente Morote and Íñigo Rodríguez-Sastre dedicate this video to the Iberian Lawyer readers. While Íñigo Rodríguez-Sastre defines the year that is coming to an end as a year of challenges, which is positive for Andersen in the sense of overcoming barriers, José Vicente Morote predicts a more complicated first half of 2021 and a more active second half and anticipates that corporate operations will play a leading role. To watch the video, click here.
Jabier Badiola, Dentons Spain managing partner: "This year marks a turning point in all aspects of our lives, personal and professional. We have experienced abrupt changes, some of which are here to stay. In parallel with the challenges presented by the post-COVID-19 situation, Dentons has experienced a transition to a new stage full of excitement, but which will mean facing great challenges. In 2020, we strengthened our use of virtual communication and collaboration, making it closer, faster and simpler, while at the same time enabling more flexible working. The pandemic has simply accelerated a trend which was already visible, namely a more flexible approach to work, which will help people achieve a better balance between personal and professional life. What lies ahead in 2021 is still unknown. I am optimistic that what we are experiencing will provide a new foundation on which to build a sustainable recovery full of new opportunities, based on closer communication and collaboration between countries and sectors."
Jacobo Martínez Pérez-Espinosa, Eversheds Sutherland Nicea managing partner: "Despite the difficult circumstances that we have gone through this 2020 marked by the pandemic, our performance as a law firm has been positive, we have faced such situation with effort, dedication, keeping stability from a human and business perspective. It is being an intense year for areas related to economic situations such as the current one, this is true for the Employment and Litigation areas, as well as other areas in full development, such as Compliance. Nevertheless, the firm is strategically preparing for a combination of restructuring processes and uptick in operations expected during 2021."
María Pilar García Guijarro, Watson Farley & Williams Madrid office managing partner and head of the Commercial area: "2020 has brought many challenges for everyone, both professionally and personally. Thanks to our sectoral specialisation at WFW, we have been very busy with large transactions which move forward despite the complex situation caused by the pandemic. Since the first day of the lockdown, we have continued to operate at a high level, with the necessary measures, adapting to our clients' needs. I must thank our wonderful team for their willingness, good attitude and knowhow; WFW's success in these difficult circumstances is the result of this work. 2021 still presents some uncertainties, but WFW's current market position and the sustained readiness for deals in our core sectors allow us to forecast that WFW should follow the same upwards trend in 2021 as it did this year. We are optimists and we keep seeing the world as full of opportunities."
Esteban Ceca Gómez-Arevalillo, managing partner and head of the Corporate, Compliance and Corporate Operations area of Ceca Magán Abogados, gives a cautious but positive assessment of the year now drawing to a close. From the general surprise that 2020 brought with it, Esteban Ceca highlights that this has been a period of growth as a law firm. Despite the uncertainty of the 2021 scenario, the firm's expectations are optimistic. To watch the video, click here.
At Ayuela Jiménez, partners Joaquín Jiménez Rubio and Pablo Torán Umbert, emphasise that, despite the 2020 challenges, especially the emotional and social ones, it has been a good year for the firm, in which they have grown as a team while maintaining the confidence of their clients, and they approach 2021 with the maximum possible optimism. To watch the video, click here.
Carlos Cuesta, founding and co-managing partner of Carles Cuesta Abogados, emphasises the value of effort and the ability to overcome as a summary of 2020. For this law firm, neither giving up nor the crisis are an option, and with that same drive, they face 2021. To watch the video, click here.
José Carlos Velasco Sánchez, Fuster Fabra Abogados Madrid office partner, makes a positive assessment of 2020 despite the difficulties it presented this year that is now ending and is confident that 2021 will be a year of progress for the firm and for everyone. To watch the video, click here.
Juan Gonzalo Ospina, managing partner of Ospina Abogados, emphasises the impact of the health crisis on the legal sector, which has reduced its capacity for business development, something which Ospina Abogados has tackled by promoting aspects such as files digitalisation and telematic assistance. To watch the video, click here.
Mariano Jiménez, managing partner of Mariscal & Abogados, also recognises that 2020 has been a difficult year for everyone, but that at the firm´s level it has served to ascertain the degree of consolidation of the project with very positive results, proving, on the one hand, the great loyalty shown by its clients and the great capacity of adaptation of the team to the new circumstances. To watch the video, click here.
Rosa Espín, co-CEO of Ambar Partners, a firm that was born precisely this year, highlights the important lessons that can be drawn from the situation marked by the pandemic. In this regard, in the legal sector, putting the lawyers back at the centre and allowing them to take up the reins of their career is something that will continue to be a priority for the firm in 2021. Espín also stresses the end of face-to-face contact and the adjustment of the general counsel's budget as some of the trends that will continue to mark 2021. To watch the video, click here.
To read the article in full please download issue N.100 here.