Law firm trio advises on €1.2bn Bankinter-Montepino logistics deal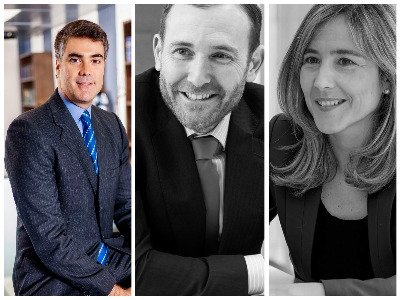 Ramón y Cajal Abogados has advised Bankinter Investment on its acquisition of the Montepino logistic asset from CBREGI for €1.2 billion. Cuatrecasas has counseled Valfondo, and Pérez-Llorca has guided the sellers on the Tax matters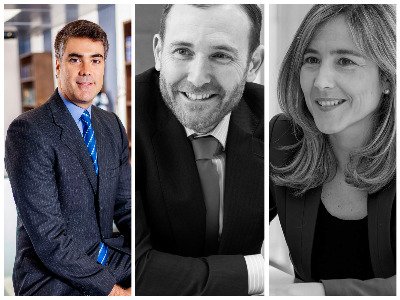 Bankinter has reached another milestone in its alternative investment strategy with a large Real Estate deal. Its Investment Banking division, Bankinter Investment, has agreed to purchase the Montepino logistics asset platform from CBRE Global Investors, a value-add fund European Value Partners 2 (EVP2). The Fund owned 95% of the portfolio together with the Valfondo Group, the platform's manager and owner of the remaining 5%. The acquisition will be completed through an alternative investment vehicle that Bankinter Investment will create specifically for its private banking and institutional customers.
Valfondo will reinvest the sale of its stake in the new vehicle, maintaining a 5% stake, and will remain as manager of the platform. Montepino will be the largest logistics real estate SOCIMI in Spain.
The SOCIMI, Bankinter Investment's new investment vehicle, will have only Bankinter's private banking and institutional customers as shareholders. As with the 14 alternative investment vehicles launched by Bankinter Investment in the last five years, Bankinter will co-invest in the SOCIMI with its customers, becoming the company's main shareholder (6.4%), together with Valfondo, which will exceed 5.1% of the SOCIMI.
Montepino's portfolio comprises 22 logistics assets, with a gross area of 865,000 square metres and 13 projects under development with which it is expecting to exceed 1,200,000 sq m of developed land and 500,000 sq m of new GLA over the coming years and 1.2 billion euros in gross asset value. Through this agreement, therefore, the company is consolidating a long-term project, which is investing in sustainability, quality and innovation while also strengthening and reinforcing the financial capacity it guarantees to its tenants and operators to undertake future projects.
Montepino is thus becoming the largest listed REIT that specialises in logistics and is funded by local capital, allowing private and institutional investors to invest in the best logistics portfolio in Spain.
Signing the agreement represents the end of an open competitive process involving other international entities, which Bankinter Investment has been able to close after several weeks of negotiations.
The joint venture between CBRE Global Investors and Montepino was launched in 2017 with development projects and standing assets totalling 245,000 sq m. Over the past three years, aligning with the fund's strategy of creating core assets in supply-constrained markets, a stabilised prime portfolio exceeding 865,000 sq m was built.
The closing of one of the largest logistics transactions, not only for EVP2 but also for CBRE Global Investors to date, has been a monumental team effort and the closing today brings a successful conclusion to this transaction for Bankinter, CBRE Global Investors and Valfondo.
Ramón y Cajal Abogados advised Bankinter and Bankinter Banca Privada, coordinating a complex Corporate transaction involving the acquisition of shares with a capital increase structured in two tranches. In addition, the firm will continue to be involved in advising Bankinter on the subsequent phases of debt refinancing and the launch of a SOCIMI. The deal has already been considered the most important logistics transaction of 2021.
Roberto Tojo (pictured left), partner head of the firm´s Real Estate área, led and coordinated a multidisciplinary team comprising M&A, Capital Markets, Finance, Tax, Competition and IP areas.
Pérez-Llorca counselled CBRE Global Investors and Montepino Logística on the Tax aspects of the transaction. The team was led by Tax partners José Azqueta (pictured centre) and Norma Peña (pictured right), and involved Tax lawyers Víctor Tenorio and Viktoriya Petkova.
On the other hand, Cuatrecasas guided Valfondo with a Commercial team; from Zaragoza office: Antonio García Lapuente (lead partner in the transaction), Angel Modrego Ibáñez (director), Mara Tomás (senior associate), Ignacio Liria (associate), Guillermo Giménez (associate), from Madrid office: Juan Aguayo (partner) and Javier Rovira (senior associate), a Tax team; from Zaragoza office: Eva Pérez (associate), from Madrid office: José María Echeverría-Torres (partner) and with the assistance of Barcelona office Competition partner Irene Moreno-Tapia.