Law firm trio advise on Cubico´s €1.5bn acquisition of T-Solar
16/12/2020
81

3 minutes read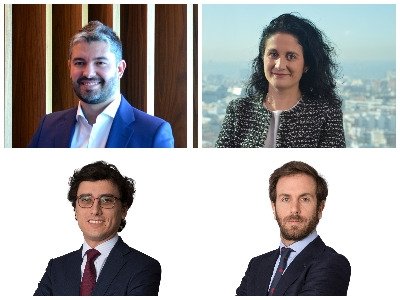 EY Abogados, Clifford Chance and Linklaters have advised on the sale of I Squared Capital´s T-Solar to Canada´s Cubico for €1.5 billion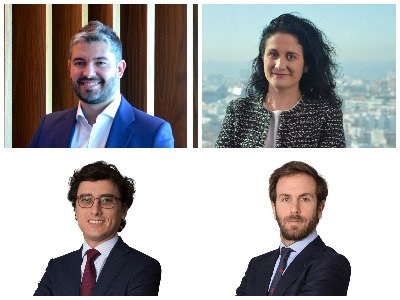 Cubico Sustainable Investments (Cubico), a leader and global investor in renewable energy, has reached an agreement to acquire Grupo T-Solar, a solar power generation platform with assets across Spain and Italy, from I Squared Capital.
The platform, which comprises 47 operational assets with a capacity of 274 MW, includes 167 MW of solar PV and 100 MW of concentrated solar power across Spain, as well as 7 MW of solar PV in Italy. The platform also comes with a solar development pipeline of around 1.4 GW.
The total enterprise value of the business is approximately €1.5 billion. The acquisition will take Cubico's installed solar capacity in Spain to 440 MW.
José Canales, Head of Iberia at Cubico, commented: "This transaction is a real testament to our unique blend of internal business development, operations, financial, commercial, technical and legal expertise. We are very proud to be adding such an important group of assets to our portfolio as we work towards meeting the renewable energy targets of Iberia and the rest of Europe."
Cubico was supported by Clifford Chance on legal matters and I Squared Capital was advised by Linklaters Spain.
EY Abogados assisted T-Solar with the Tax vendor Due Diligence with Tax partner Manuel Paz (pictured top left), along with senior manager Silvia Alonso. Tax & Law Financial Services Spain head partner Araceli Sáenz de Navarrete (pictured top right), alongside senior manager María Amor, helped Cubico with buyer´s Due Diligence and Tax matters.
Advising Cubico, the Clifford Chance core team consisted of Madrid Corporate lawyers Samuel Rosas (pictured bottom left), Ana Galindo, Juan Valcárcel, Carmen Satrustegui, Jesús Esteban, María Aguayo, Laura Geli and Jaime Velázquez, Madrid Projects lawyers Eugenio Fernández-Rico (pictured bottom right), Pablo Cancelo José Luis Iriarte and José Guardo and Milan Projects lawyers Umberto Penco Salvi, Cristiana Visco, Michele Bernardi and Mariasole Rinciari. The core team was supported by members of the Real Estate (Natalia García and Jorge Barrero), Regulatory (Alba Sande, Octavio Canseco and Jaime Almenar), Labour (Efraina Fernández), Anti-trust (Ana Latorre and Laura Tresoldi) and Litigation (Laura García-Valdecasas, Pasquale Grella and Giada Scarnera) areas of the Firm.
The Linklaters team advising I Squared Capital on the deal was led by Will Aitken-Davies (London, Mainstream Corporate) with partners Alexander Kolb (Madrid, Mainstream Corporate) and Alejandro Meca (Madrid, Tax), counsel Jamie Coomber (London, Tax) and Peter McCabe (London, Mainstream Corporate), managing associate Jose Maria Lopez (Madrid, Mainstream Corporate) and associates Margarita De la Peña (Madrid, Mainstream Corporate) and Ricardo Lecaro (Madrid, Mainstream Corporate).