Launch of Sousa Ferro & Associados in Lisbon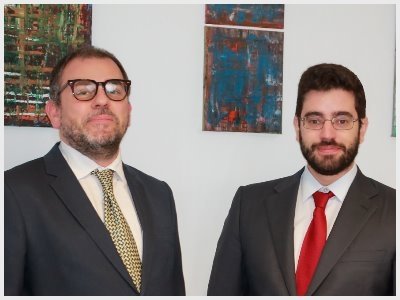 New Portuguese law firm Sousa Ferro & Associados, a Competition, Regulatory and EU Law boutique, has announced its launch in Lisbon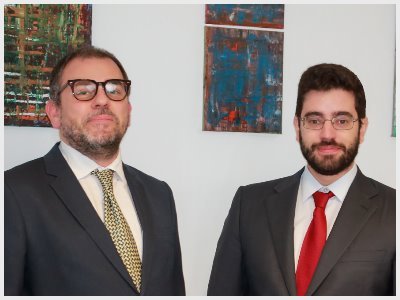 The new legal boutique will bring together in-depth academic knowledge with vast practical experience.
The new law firm´s partners are Miguel Sousa Ferro and José Sá Reis.
Miguel Sousa Ferro (pictured right), with more than 15 years of experience in in EU, Competition and Regulatory law, is a Judge at the European Nuclear Energy Tribunal and professor at University of Lisbon Law School and at Universidade Europeia.
José Sá Reis (pictured left), lawyer since 1995, teaches in undergraduate, postgraduate and master courses, in the areas of Competition Law, Commercial and Company Law, and International Trade Law.