KPMG recruits Noemí Brito from Ceca Magán
14/10/2021
84

4 minutes read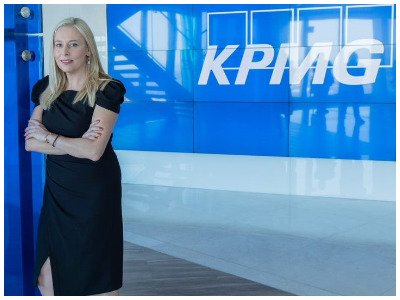 KPMG Abogados has hired Noemí Brito for the firm´s the Corporate department to head its new Legal Operations Transformation Services area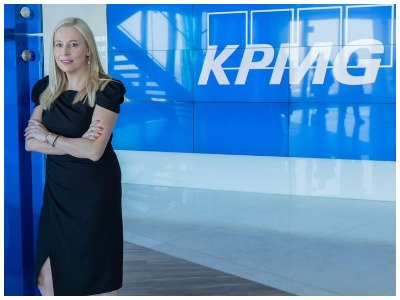 Noemí Brito (pictured) joins KPMG Abogados from Ceca Magán where she was a Technology, Innovation and Digital Economy partner. She is a recognised expert in Data Economy and Emerging Technologies, such as Artificial Intelligence and Blockchain.
Throughout her career, Noemí has led, advised and supervised major private and public sector entities in Legal design projects to transform business and activity and their full digital conversion under an innovative, competitive and sustainable approach supported by technology. Before joining KPMG, she was the partner in charge of the Technology, Innovation and Digital Economy area at Ceca Magán Abogados.
At KPMG Abogados, she will lead the Legal Operations Transformation Services area, coordinating a multidisciplinary team in which she will advise, among other matters, all types of companies, public and private organisations, on the Legal design of new processes, services and products associated with the legal function and industry, or advising on the best and most secure technological solutions available for the development of the Legal function and services around data analytics, automation, blockchain, or tokenisation.
Noemí is a certified Data Protection Officer (under the AEPD-DPD Scheme), having acted as such for major multinationals in the insurance and gaming sectors, among others. She has been a member of several national and international organisations with a strong digital and Legal component. For example, she has been a member of the Board of Directors of AMETIC, is co-responsible for the Digital Law Group of the Spanish chapter of the European Law Institute (Spanish ELI Hub), a member of the European Artificial Intelligence Alliance (European Commission), of the Operating Committees of the Data Privacy Institute-ISMS Forum Spain and of the Spanish chapter of CSA-ES (Cloud Security Alliance), as well as of the Legal Committee of Alastria.
"It is a privilege that a professional like Noemí, with more than 15 years of experience in the projection and advice of multiple projects in the Legal area of conversion and digital transformation to all types of companies and entities, has decided to join the project of KPMG Abogados, which has been committed to digital transformation for many years. In this sense, he will help our clients in their innovation processes, developing new solutions and disruptive technological tools in the legal area that add value to their work and the development of their business," said Alberto Estrelles, managing partner of KPMG Abogados.
Noemí has been recommended by several international directories in the categories of Privacy and Data Protection and Technology. She has also been included as 10 Top Cybersecurity Lawyers in Spain 2020, Top 60 Woman in Legal Sector in Iberia 2020, and elected Lawyer of the Year 2021 in the Privacy category in Spain by Iberian Lawyer´s IP&TMT Awards.
She is Law graduate from the Universidad de La Laguna and she holds a Master's degree in Telecommunications, Data Protection, Audiovisual and Information Society Law from the Universidad Carlos III de Madrid. She is the author of numerous publications and articles, both in specialised publishing houses and national newspapers; she is a lecturer at various prestigious universities and business schools and a speaker at numerous conferences, courses and seminars in the digital sector.