'It's important the law firms we use are prestigious'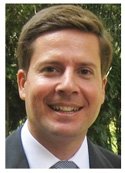 When needing advice in foreign jurisdictions, Hispasat seeks local firms linked to the company's preferred firms in Spain, says general counsel Javier Folguera
When selecting external counsel, Hispasat takes into account its previous experiences using the law firms under consideration, but the most important factor is selecting the "specific lawyer or team of lawyers from the law firm that will provide the advice", according to Javier Folguera, general counsel at Spanish satellite communications operator Hispasat. He adds that it is also crucial that the advisers the company selects are highly esteemed and held in high regard. "It is important that the law firm is a prestigious one," he explains.
Hispasat is active in Spain and Latin America, distributing more than 1,250 satellite TV and radio channels. It is the fourth-largest satellite operator in Latin America – the company launched its Amazonas 5 satellite in September of this year.
Folguera says Hispasat has developed long-term relationships with several law firms. He adds that there is not one particular firm that is favoured over others, but that firms that have been selected on repeated occasions are more likely to be given more work in future because "you have established a close relationship with them". Folguera says Hispasat selects law firms by asking them to handle a "specific case that it believes is particularly suited to the firm's expertise and skillset".
"It is obviously not essential that a firm has worked with Hispasat previously, but on many occasions we do choose a firm that we have worked with before," Folguera says. "The most important factor we take into account when making our choice is that the law firm has experience in – and is specialised in – the matter at hand, and shows total dedication to the matter," he adds.
However, Hispasat does not outsource all matters to external law firms – for example, in instances when the in-house team has sufficient expertise and there is little added value in passing the work to a law firm. That said, work will be outsourced by the company if the law firm in question has the advantage of being able to resolve a case speedily or has expertise and experience that is particularly useful for very specific projects.
Folguera says: "With issues such as satellite manufacturing and launching contracts, our in-house team has been drawing up such contracts for many years, and has ample experience; another example is commercial contracts, where we also have significant experience. We also deal internally with issues relating to the creation of strategic alliances and partnerships."
The company's in-house team comprises five lawyers in Spain and two in its subsidiary Brazil, which is the company's main market in Latin America. Mexico is another important market for Hispasat – it has operations in the country that oversee its activity there, as well as in Central America and in the United States. "We normally use local firms in other countries, and if it is the first time that we have used the firm I like to be sure that it is linked to a Spanish firm with which we have a good relationship – we prefer to use firms that have a relationship with firms that we already use," says Folguera.
Need for first-rate service
Hispasat uses external law firms for advice on M&A transactions, regulatory or finance matters, or for matters in countries in which Hispasat does not have a presence. Hispasat's Latin American markets also include Argentina, Colombia and Peru, while the company is also active in the US, Europe and North Africa. Folguera says Hispasat has seen an increase in its volume of legal work in recent years as a result of the growth in its client base.
Folguera says: "External law firms can add value when dealing with an issue outside Spain, for example, but each issue is dealt with on a case-by-case basis. If we were to consider using a firm that is local to a foreign jurisdiction that we have not worked with before, we would try to use one that is recommended by a law firm with which we have already established a relationship – ideally, we would try to have a lawyer from that law firm dealing with the local firm."
Folguera adds that Hispasat would not consider using an external law firm if the company believed it would "not be receiving a first-rate service and the best advice", Folguera says.