The In-House Club
16/05/2006
474

5 minutes read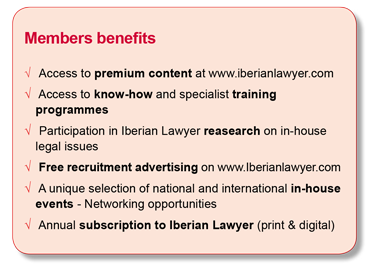 "In challenging times it helps to have friends."
Iberia´s companies face increasing pressure to manage business risk and compliance issues.
Iberian Lawyer´s In-House & Compliance Club is a unique group for company advisers and compliance officers – whether they are company secretaries, general counsel or heads of legal or compliance – with operational interests in Spain and Portugal.
More than 500 in-house lawyers and compliance officers participated in the group, receiving regular news and information on the profession or attending one of the regular training programmes, seminars or events.
The club was established in consultation with in-house counsel and compliance officers with the assistance of a senior advisory council and a professionals compliance expert committee.
Click here to join the In-House & Compliance Club
See here a list of recommended events and courses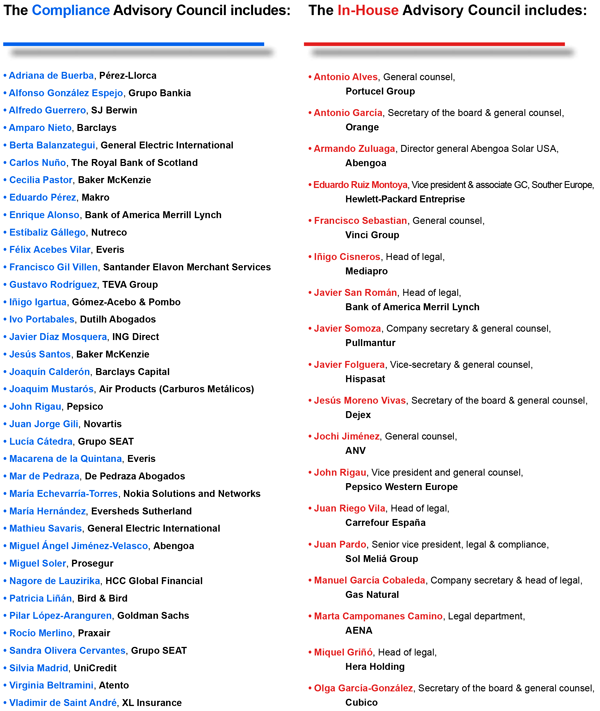 "A crucial tool for company lawyers, with highly interesting topics, key legal information in a very appropriate format."
Miguel Soler Ruiz-Boada, Head of Legal, Prosegur Spain
Click here to join the In-House & Compliance Club