Iberian Lawyer moves its autumn events to Lisbon
10/09/2020
46

2 minutes read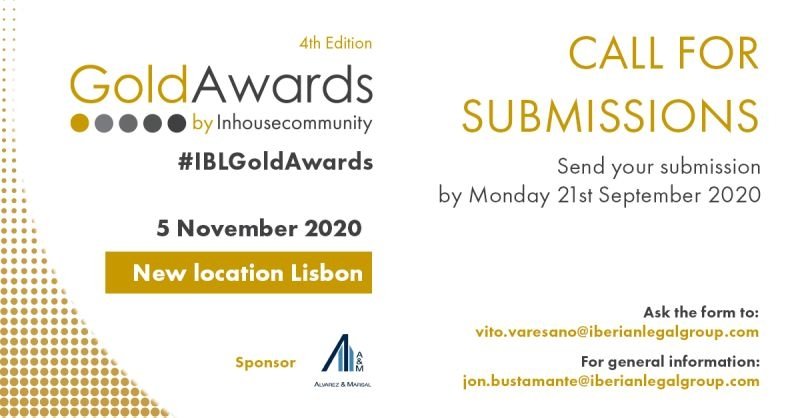 Forty under 40 Awards and Gold Awards 2020 editions will be held in Lisbon instead of in Madrid due to security measures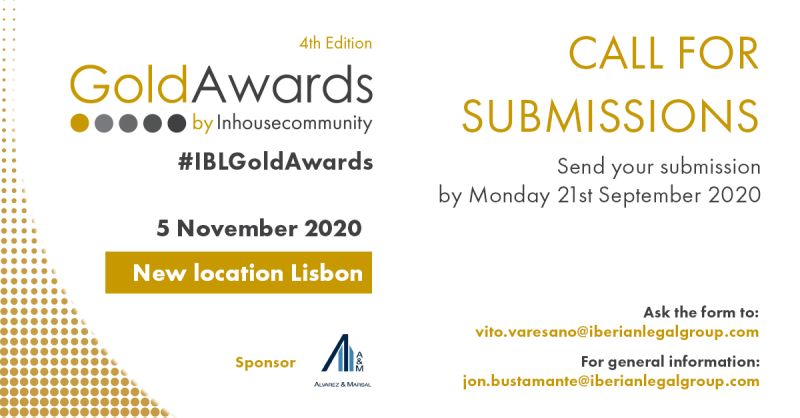 The pandemic crisis and the subsequent security measures adopted in Spain have led Iberian Lawyer to look for another option to make possible the celebration of these prestigious awards. For this reason, they will be held in Lisbon, in the same dates; October 29, Forty under 40 Awards and November 5, Gold Awards.
Held every year, Iberian Lawyer's Forty under 40 Awards, honour lawyers across Spain and Portugal under the age of 40. The winners include only lawyers working in private practice. This year, the awards ceremony is being held October 29 in Lisbon at the Intercontinental Hotel – a Gala Reception will follow the Ceremony. The shortlist will be published at the end of this month.
On the other hand, the Gold Awards 2020 edition, has already officially opened its submission process, being the deadline to submit candidacies Monday, September 21. This event will be held the same day that the Lisbon Legal day. Both events will be held at the Lisbon Intercontinental Hotel in different hours frame.
In their IV Edition, the Gold Awards are to recognise the excellence amongst in-house & Compliance professionals in Spain and Portugal, in areas such as Legal, Tax, Human Resources and Finance.
Despite the inconveniences caused, that we apologise for, at Iberian Lawyer, we understand this change of location as an excellent opportunity to socialise and network with Portuguese Legal market representatives and something that, as all-new experience, will be enjoyed and remembered for sure.