Hogan Lovells & Gama Glória advise Kitch on sale to Glovo
24/03/2022
135

2 minutes read
Hogan Lovells and Gama Glória have advised Portuguese start-up Kitch on its sale to Glovo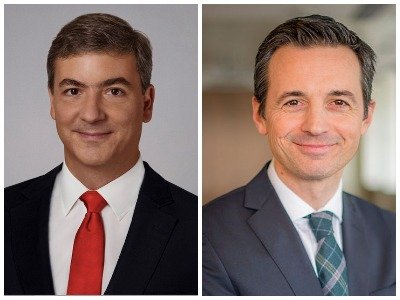 Hogan Lovells' M&A practice in Madrid and Lisbon-based firm Gama Glória, have advised Portuguese start-up Kitch Technologies, on its sale to Glovo. This is the company Glovo's fifth acquisition in seven months. Kitch, which specialises in boosting the digitalisation of restaurants, will continue to operate independently.
Kitch has developed a technology platform that allows restaurants and shops to combine all delivery company apps (UberEats, Glovo, Just Eat) into a single app, simplifying ordering and delivery logistics. Kitch started in 2019 by running its own dark kitchens in Lisbon but soon discovered that the value of its business model resided in its takeaway and delivery management technology that it now sells to restaurants in multiple countries.
Portuguese firm Gama Glória's André Júdice Glória (pictured left) and Inês Almendra, coordinated the legal advice to Kitch. Hogan Lovells' Alex Dolmans (pictured right), Alberto Bocchieri and Casto González-Páramo, handled the Spanish aspects of the deal.
Glovo was advised by Uría Menéndez in Lisbon and Barcelona.
According to the statement issued by Glovo, the aim of the deal is to be able to export Kitch's technology to the 25 countries where Glovo is present, with an initial expansion to Italy and Georgia.