HL, Garrigues advise on AXA's €48.3m acquisition of GIC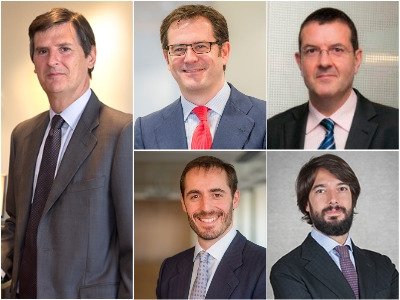 Garrigues has advised Grupo Igualatorio Cantabria and its shareholders, while Hogan Lovells advised AXA on this deal, valued at €48.3 million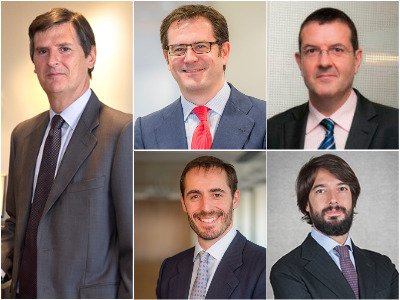 The agreement, by which AXA will acquire 98 per cent of Grupo Igualatorio Cantabria (GIC), the leader in health insurance in Cantabria, has received the support of 302 of the 308 shareholders of GIC's parent company, Igualatorio Médico-Quirúrgico Colegial, S.A. de Seguros.
In line with the AXA Group's objective of making the health segment a strategic priority, AXA Spain is reinforcing its commitment to the growth of the health business through this deal and will become the main player in private health care in Cantabria, where GIC is the leader in the sector.
The transaction, which is subject to the usual authorisations, is expected to be completed in the first half of 2021.
The Hogan Lovells advisory team, led by Madrid office managing partner Lucas Osorio (pictured left) and senior associate Felipe Vázquez Acedo, included a Competition team formed by partner Casto González-Páramo (pictured top centre) and senior associate Alfredo Gómez, a Labour team comprising associate Adrián Vázquez and junior associate Olga Albalá, TMT partner Gonzalo F. Gállego (pictured bottom centre), and Insurance & Reinsurance associates Jorge Peris and Claudia Sánchez.
Garrigues´ team was led by Bilbao office partners Antonio Rego (pictured top right) and Ricardo Villanueva (pictured bottom right) and included Commercial and Insurance associates Vicente Mª del Arenal and Amets Rodrigo, along with Madrid office Competition of counsel Konstantin Jörgens and junior associate Claudia López del Villar.