GVA incorporates Antonio Caba and his law firm in Estepona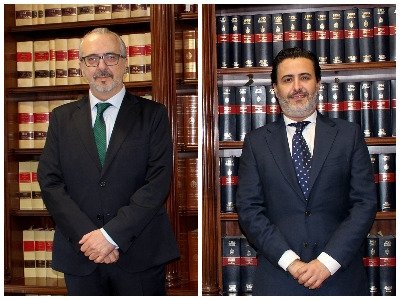 GVA Gómez-Villares & Atencia will incorporate Antonio Caba Tena and his Estepona law firm to lead the firm´s Insolvency and Criminal Law department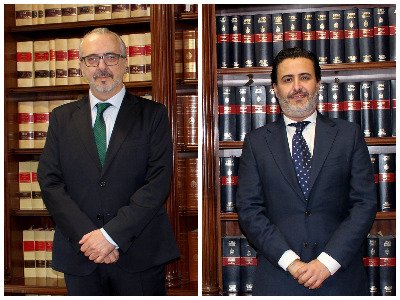 The renowned jurist Antonio Caba Tena (pictured left) and his law firm in Estepona will join GVA Gómez-Villares & Atencia at the beginning of the year. According to GVA: "Its incorporation is part of GVA's growth process and with the aim of offering the best solutions to customers in this current economic situation."
From January, Caba Tena will be responsible for the Insolvency and Criminal Law department of GVA Gómez-Villares & Atencia, areas linked to the economic sphere which, at this time and in the current situation, are of particular importance.
The incorporation of Antonio Caba seeks to strengthen the firm's teams and provide a greater and better service to clients. Santiago Gómez-Villares Pérez-Muñoz, partner and lawyer of the firm, stated: "The incorporation of Antonio Caba is part of the growth process that we have been undertaking, but there is no doubt that, in the face of these very difficult times that we are experiencing, it is essential to reinforce the specialised sectors of Insolvency and Criminal Law in order to best attend to the current needs of our clients."
Along with Caba Tena, Juan Ignacio Maldonado (pictured right), a member of his team, will also land at the headquarters of GVA Gómez-Villares & Atencia in Málaga. In this regard, the Caba Tena Estepona office, located at Calle Real number 75, will become the GVA Gómez-Villares & Atencia office in that town on the Costa del Sol.
Caba Tena has been practising law since 1985, after joining the Málaga Bar Association at the age of 21. He has developed his extensive professional career in the fields of Commercial, Civil, Administrative and Criminal Law in general and, especially, in Corporate and Commercial Law, Insolvency, Urban Planning and Economic-Criminal Law. He has also provided and continues to provide advice to various commercial companies, public law corporations and credit, savings and financing institutions.