GT adds Tax Inspector as a partner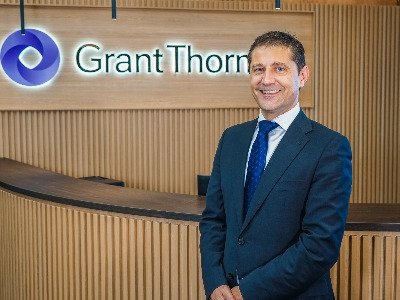 Grant Thornton has strengthened its Tax area with the incorporation of Tax Inspector Eduardo Tapia, who joins the firm as a new partner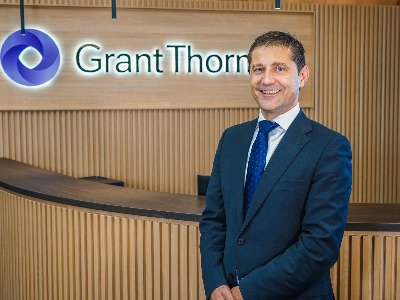 The new partner joins the firm from the Tax Administration after a distinguished career in some of the most recognised and demanding positions, such as the Central Delegation of Large Taxpayers, the Directorate General of Taxes or the Tax Crime Team of the AEAT (Spanish Tax Agency).
Within the Tax Department, Eduardo Tapia (pictured) will lead the services related to the most complex Tax Litigation and inspections, both in the administrative and contentious-administrative aspects and, where appropriate, before the criminal jurisdiction. In addition, due to his in-depth and rigorous technical knowledge and extensive experience, he will also assist in Corporate Restructuring and international planning projects, especially in Europe, and, in general, in all those involving the application of special Corporate Tax regimes.
He holds a Law degree from the Universidad de Salamanca, a Master's degree in Public Management, Public Finance, Public Policy and Taxation from the UNED and a Master's degree in Corporate Compliance from E&J. He became a Tax Inspector as number one in his competitive class. During his career he has developed an intense teaching activity for the State Tax Inspectorate, with a continuous training and a very relevant bibliographic and research production, mainly focused on aspects such as European tax harmonisation, new energy taxation or the so-called "Exit tax". He is also a member of the Madrid Bar Association (ICAM) and is a Chartered Account Auditor by the ROAC registry.
Eduardo Cosmen, the firm´s Tax head partner said: "His arrival expands our capacity, but always combined with a deep understanding of the business activity in each of its sectors of activity. Of course, Eduardo undoubtedly brings these professional skills and this proactive attitude."
Eduardo Tapia believes that "it is very gratifying to be able to bring to Grant Thornton's clients, both current and potential, all my experience and knowledge in the different areas of Law, at a time when the Tax function of Spanish companies and high net worth individuals requires well-defined and accurate strategies, in view of the important changes that are taking place."