Grant Thornton promotes two partners in Murcia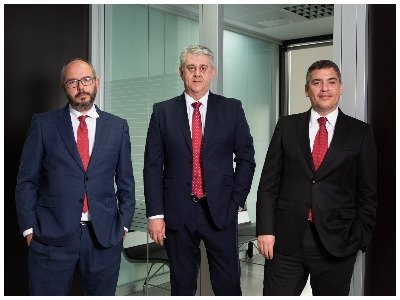 Grant Thornton Spain has promoted Fernando Olmos, from the Legal/Commercial practice, and José María Rubio, from the Tax practice to partners in its Murcia office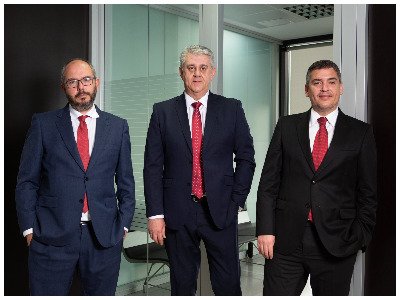 These promotions show Grant Thornton´s commitment to strengthening its presence and service in Murcia with the promotion of two new partners in this region. They are Fernando Olmos, a new partner in the Commercial Law practice, and José María Rubio, a partner in the Tax practice, both with extensive experience in the Murcia office. From their new positions, the two new partners will work to further consolidate the scope and service that the firm has been providing in the region for more than twenty years.
Fernando Olmos (pictured right) has more than twenty years of experience in the provision of Legal advisory services of a Commercial and Tax nature, having participated in numerous operations of asset restructuring, business planning, company acquisition processes and in the management of succession in family businesses. He has also acted as Legal counsel in Civil and Commercial legal proceedings, specialising in Insolvency and pre-Insolvency proceedings.
The new Commercial partner has a degree in Law from the Universidad de Murcia and has been heading the Commercial department of Grant Thornton in Murcia since its creation. He is also a member of the firm's Independence Committee.
The new Tax partner, José María Rubio (pictured left), has extensive experience in providing Tax advice to national and international companies. He has participated in numerous Due Diligences and has managed the Tax aspects of numerous Restructuring operations. With a degree in Business Administration and Management from the Universidad de Murcia, Grant Thornton's new Tax partner has been heading the Tax department of the Murcia office. He is a member of the Association of Economists of the Region of Murcia and a member of the Tax advising economists register. In addition, he has developed a prolific teaching activity in different courses and Master´s degrees in his speciality in Murcia and Alicante.
In the image (centre), Arturo López, Grant Thornton Murcia office managing partner.