GPRA allies with San Juan Abogados to cover Extremadura area
07/10/2021
70

2 minutes read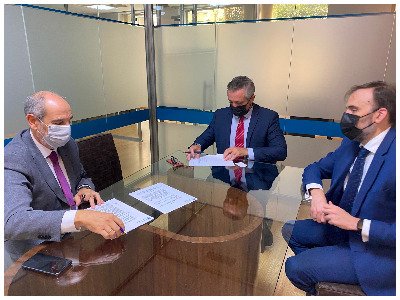 Gaona, Palacios y Rozados Abogados, a firm associated with RocaJunyent and with a strong presence in Andalusia, has reached an agreement with San Juan Abogados, located in Badajoz, to offer its services in Extremadura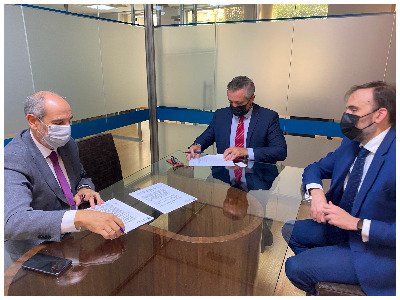 This agreement is part of the firm's strategy to become a benchmark law firm in the South of Spain and the growth plan that Gaona, Palacios y Rozados Abogados initiated in 2019 with the aim of becoming more competitive in a larger market, where the need to add value through the configuration of multidisciplinary teams and to be equipped with specialists in different areas is inevitable.
San Juan Abogados partners are Manuel Villalón (pictured centre), a lawyer with 29 years of experience in Civil and Criminal Law, and Juan José Torres (pictured right), a State Attorney on leave of absence, with more than 15 years of practice.
"This agreement represents progress in our objective of giving solidity, breadth and transversality to the portfolio of services aimed at companies and public administrations, generating synergies and being proactive in supporting the activity of our clients," said Manuel Camas (pictured left), president and managing partner of Gaona, Palacios y Rozados Abogados.
Torres stated: "This alliance allows us to offer a dimension of first-class advisory services in all matters and to strengthen the capacity to access the necessary resources to address technological innovation and decisively accelerate digital transformation."
On the other hand, Villalón considered: "It is essential to be able to grow and share knowledge, so it is a great opportunity that he hopes will contribute to supporting the implementation and development of investments in Extremadura."