GA_P advises on Plataforma Legal´s purchase of Multigestion Iberia and a €4bn NPLs valued portfolio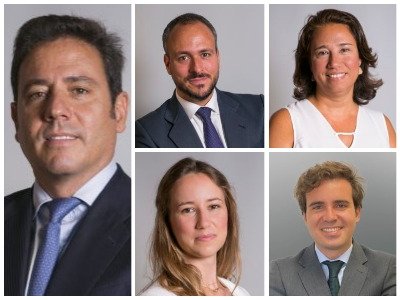 Gómez-Acebo & Pombo has advised Plataforma Legal on its acquisition of Multigestión Iberia and a portfolio of NPLs with a face value of €4 billion from D.E. Shaw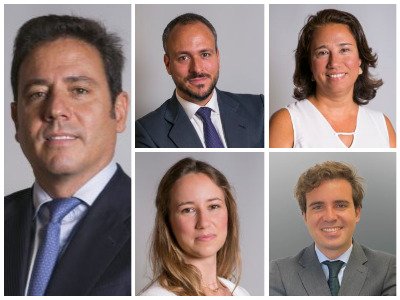 Gómez-Acebo & Pombo has advised Plataforma Legal and a small group of family offices, on the acquisition of Multigestión Iberia, the debt servicing platform from the US-based investment firm D.E. Shaw, together with a portfolio of loans with a face value of €4 billion.
Platforma Legal is a company specialised in debt recovery for financial institutions, companies, professionals and individuals.
With this transaction, the GA_P specialised team in NPLs portfolio acquisitions and servicing platforms has been able to participate for the second consecutive year in the largest transaction of its kind carried out in Spain.
GA_P´s team was formed by Corporate partner Augusto Piñel (pictured left), Corporate of counsel David Riopérez (pictured top centre), Real Estate of counsel Natalia Lastres (pictured top right), Corporate associate Samara Schaar (pictured bottom centre) and Real Estate associate Juan Vera (pictured bottom right),