Fund me if you dare
03/03/2020
55

13 minutes read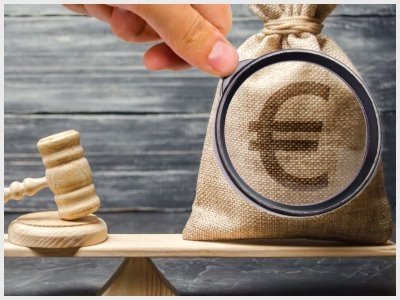 At the end of January, Iberian Lawyer published that CMS had advised AC Advantage – Credit Strategies, a fund managed by Arcano, on the first litigation credit securitization carried out in Europe according to the information provided by the firm. The transaction consisted in the acquisition by the aforementioned fund of some of the loans of El Reclamador with different claim procedures for €3.2 million. The reality is that operations in this type of funds are becoming more and more frequent in the Spanish judicial market. For this reason, from Iberian Lawyer we wanted to approach the pros and cons of litigation funds by consulting some of the main players in these transactions: law firms specializing in this type of operations and companies dedicated to these investment funds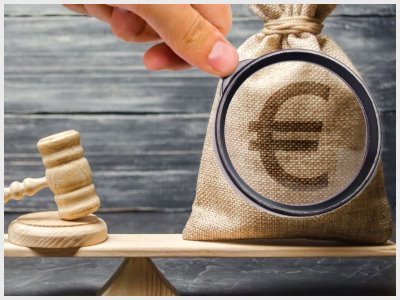 "For CMS an operation of this magnitude and typology reflects the commitment to innovation within the Markets and Financial Services area," says Ignacio Ramos, counsel of the Markets and Financial Services department of CMS Albiñana & Suárez de Lezo. But how does a lawsuit become a business opportunity instead of being a problem? "In these cases, the lawsuit represents, economically, a right to credit, which materialization will depend on the result of the litigation," answers Ramos.
HISTORY
Cristina Soler, director of Ramco Litigation Funding explains that litigation financing emerged as a solution to certain commercial problems in the legal sector since "in general, many large firms' structures are not designed to allow the firm to assume the risk of success in litigation. Therefore, litigation financing was initially consolidated in sectors where litigation is particularly costly, due to the need for professional technical specialization and the special economic relevance of the debate and claims at stake."
The history of litigation funding dates back to Australia over 100 years ago and has grown from a ban in the UK to a thriving industry since its legalization in the 1960s. According to César Cervera, managing partner & co-founder of Rockmond Litigation Funding, "Today it is so important, that legislation such as that of Singapore and Hong Kong has regulated it in order to provide a favorable environment for it. In Spain, cases have been financed for more than 6-7 years, however, there were no established funds and financing had to be sought abroad, with the added cost that this generated, which is why only very large cases could be financed. Later, some funds began to have a representative in Spain, and this facilitated the financing of some matters." From consulting firm Álvarez & Marsal, Juan J. Valderas, managing director of Disputes & Investigations, and Raúl Chamorro, senior director of the same department, detail that in litigation financing by a third party (TPF, standing for Third Party Funding), "the procedure risk is assumed with this mechanism by the third party, in whole or in part, and, in return, the company (or individual) involved in the dispute eliminates the litigation risk to the same extent, both the risk of having to bear the loss for those costs in the event of obtaining an adverse judicial ruling in the proceedings, and that arising from the uncertainty of the potential cost that the entire procedure might entail." The firm also points out that the TPF is particularly attractive for companies (or individuals) that could make a significant claim in economic terms, but do not have sufficient resources to face the procedure or do not want to assume the risks involved.
THE LAWYER´S ROLE
"In principle, the work carried out by the lawyer in the litigation, at least from a technical point of view, is not affected, since his function is the same whether his invoice is paid by the client or by the TPF", explain in Álvarez & Marsal. "However, the intervention of a TPF can have a significant impact on the activity of law firms from two points of view: as a new source of business, working for the TPF making a preliminary assessment of the case, or, from a commercial point of view, making it possible to work on cases that otherwise would never reach the courts. There is already an active trend for lawyers trying to identify procedures that might be attractive to a TPF in order to present those to them."
For Javier Vasserot, co-founder of Class Actions & Outliers Investments, the business is financial. "Law firms – he says – can explore partnerships with professional funds, either in general or on a case-by-case basis. However, doing so as investors is a conflict of interest and independence that in my opinion is difficult to overcome."
Bernardo Cremades Jr., partner of B. Cremades, details the general selection criteria that a legal action must meet to be attractive for a fund: the amount of the lawsuit and the amount to be financed, the case success expectations from a legal point of view, the collection prospects from the defendant and the client's legal advisors. "Other factors, such as the prospects of reaching an out-of-court settlement or the duration of the proceedings, are also usually taken into account," he explains. As to the minimum amount of the dispute, this depends on each fund, points out Cremades. "There are funds that only seek to finance litigation of more than €50 or €100 million, while others focus on €5 to €20 million euros litigation. There are even funds that buy smaller litigation portfolios, which in their combined volume can reach tens of millions of euros. These are therefore significant litigation amounts. In the United States there are funds that invest in €1 million litigations, mainly in personal injury cases. In Europe, a funding industry covering this range is beginning to flourish, although it is difficult to find funding for such low amounts."
The minimum and maximum parameters vary according to the invertor´s profile. "The cases that are usually financed have great economic relevance and the guideline used in the market to obtain the expected financing parameters is the that the ratio between investment and claimed amount is 1:10," says Cristina Soler, head of Ramco. She tells us that the litigation financing market, although clearly international, is mainly concentrated in the United Kingdom, Australia and the United States. "In Spain, litigation financing is already perceived as a consolidated alternative," says Soler. "Spanish international arbitration procedures, some of them related to the energy sector, important civil, collective and consumer processes, as well as commercial ones, have already been financed."
DELAY AND UNCERTAINTY
Although in Spain this type of funding has begun to make headway in the last five years or so, in Álvarez & Marsal they say that "judicial litigation in Spain is not particularly attractive for TPFs due to the time delay of these procedures as a result of the slowness of our judicial system. In addition to this lethargy, there is also a high degree of uncertainty regarding the duration of a procedure in Spain, which will depend not only on the appeals that can be lodged, but also very significantly on the luck you have with the court you are assigned to."
They clarify that the situation is very different in the case of financing international arbitration proceedings involving Spanish parties, since, on the one hand, the deadlines for international arbitration proceedings are agreed between the parties and "therefore, they are not left to the discretion of the appeals that may be filed or the court in which they are instructed". On the other hand, international arbitration proceedings often involve significant costs for the involved parties, "which facilitate the decision to consider the financing of the procedure by a third party," they state. César Cervera, from Rockmond, thinks that Spain has a good potential for this type of issues, since "it has a reliable jurisdiction where you can finance legal actions and also has good arbitration matters. Logically, the key is to choose the issues well, because not all issues can be financed, even if you have good prospects of success." This is also the opinion of Javier Vasserot, from Outliers Investments. "In Spain, litigation, especially mass and large arbitrations, has been increasing in recent years and the market is quite unspoiled, so it is a good breeding ground". Although current Spanish legislation allows funds to operate like any other fund, Bernardo Cremades junior believes that some measures could be taken to make Spain a more attractive market in this respect. "As long as Spanish judges continue to regard arbitration as a matter of Article 24 of Spanish Constitution (right to effective judicial protection) rather than Article 10 (autonomy of will), arbitration resolutions will continue to be incorrectly annulled by Spanish courts. In other words, as long as Spanish judges in actions for resolution annulments continue to assess whether the motivation given by the arbitrators in their decisions is incorrect or insufficient, as if those resolutions were not final decisions, funds will be reluctant to finance arbitrations based in Spain. Fortunately, the Constitutional Court is currently reviewing this issue as a result of a constitutional amparo appeal (appeal for constitutional protection of fundamental rights) filed by our firm, which will hopefully establish a clear and unambiguous doctrine regarding ruling annulment for reasons of motivation and/or public order."
As for litigation, he says it would be highly desirable for the legislator to enact legislation to enable class actions. "Currently -he continues- we have collapsed courts with thousands of identical lawsuits (Bankia, Banco Popular, soil clauses, etc.). Individual financing of each of these actions is not very profitable. On the other hand, if class actions were allowed, those thousands of scattered lawsuits would be before a single court. Not only would this relieve many courts of their work, but it would also present a good opportunity for the funds to finance these class actions."
COMMERCIAL DISPUTES AND ARBITRATIONS
But what kind of legal actions do litigation funds cover? "The important thing is that there is a monetary return for the fund," says B. Cremades Jr. "They are not usually going to fund litigation where the outcome is of a non-monetary nature. There are exceptions, such as litigation over securities, financial products, patents, etc. that can be easily sold in the market and therefore the fund could quickly obtain a monetary return after a victory in the procedure. That said, funds generally seek out commercial litigation and, if possible, arbitration, even better because courts are collapsed. This is because the length of a proceeding has an impact on the fund's rate of return. In other words, the faster you get the expected return, the greater your benefit. On the other hand, the funds generally do not finance criminal proceedings, as compensation is usually low (at least in Spain) and processing is very slow. Nor have I seen them finance labour lawsuits, although it is not ruled out," he says. César Cevera, from Rockmond, believes that commercial disputes are the most interesting matters, whether their nature is judicial or arbitral: "breach of contract, damages, money claims, etc. Investment arbitrations fit very well in financing". For her part, Cristina Soler, from Ramco, values that "litigation financing has been consolidated in lawsuits and arbitration in the areas of competition law, regulatory markets, banking and financial markets, renewable energies, capital and infrastructure projects and industrial and intellectual property."
WIN-WIN DEAL
Everyone agrees that this type of fund brings more advantages than disadvantages. "Until the break-in of the funds, there were many situations where the client had a good lawsuit, but could not afford it. This resulted in the client not getting his wanted outcome and the lawyer losing business. With the burst of funds, both the client and the lawyer win, as more claims are litigated with real prospects of success. In addition, because the fund does a thorough review of the litigation before funding it, the attorney and client get an informed opinion from a third party as to the prospects of success," notes B. Cremades Jr. The advantages of litigation funding are many and for both parties. Alvarez & Marsal agree and state why: "the intervention of a TPF can allow a person or company with few resources to aspire to obtain justice. In this sense, it is an 'equalizing' tool." It is important to understand that, if the claimant loses the litigation and does not get compensation, the TPF also loses the invested money. "For its part, the TPF has the possibility to carry out a 'due diligence' of the procedure before making the decision to finance it, so it will only invest in the procedures in which its risk assessment and expectation of profitability is favorable," they add. Looking for disadvantages, they themselves mention that "in ongoing arbitration proceedings, the appearance of a TPF on the scene could create a conflict of interest with one of the appointed arbitrators that would temporarily delay the procedure, resulting with the appointment of a new arbitrator. In this regard, the rules of the main international arbitration courts usually require the dispute parties to inform, as soon as possible, of the involvement of a TPF in the procedure so that it can be evaluated. Finally, it should be noted that TPFs are not allowed in all jurisdictions, which imposes certain limits on their activity." Vasserot stresses that human beings are litigious by nature, making this type of fund "an inexhaustible reservoir and a universal producer". In contrast, "there is a requirement for great capacity for legal, regulatory, accounting, financial analysis to find solutions that satisfy both parties. On the other hand, the risk of losing always exists. It's binary." From Rockmond, César assures that there is no problem for massive cases, and he gives the example of the Trucking Cartel, among others. "Mass cases require a great deal of organization and technological means. This is our speciality," says Vasserot. Cristina Soler mentions other examples in which she has taken part :Ramco and Unipost claim to Spanish National Postal Service and lawsuits against Banco Popular (now Banco Santander), among others.
Article by Desiré Vidal
To read the article in full please download issue N.92 here