Forty under 40 Awards' finalists announced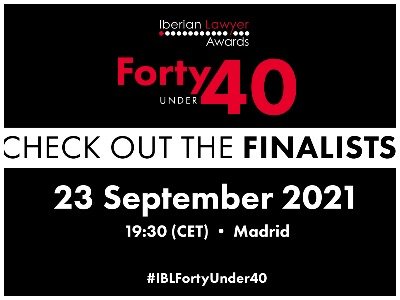 Iberian Lawyer's Forty under 40 Awards 2021 will take place in Madrid on 23rd September at 19:30 (CET)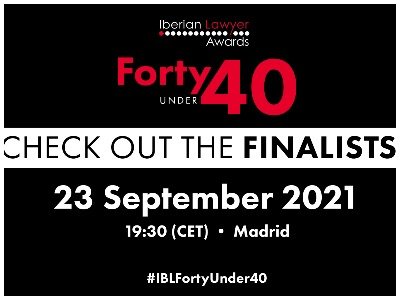 Taking place every year, Iberian Lawyer's infamous Forty under 40 Awards, recognises the outstanding lawyers working across Spain and Portugal under the age of 40. The winners include only lawyers working in private practice. This year, the awards ceremony is being held on the 23rd of September in Madrid. The ceremony will be followed by a Gala Reception.
Iberian Lawyer is delighted to reveal the finalists. In order to access the full list of law firms and lawyers that made it to the final stage, please click here.
We would like to take this opportunity to congratulate everyone and wish you all the best of luck on the night, where the winners in each category will be announced.
Iberian Lawyer's Forty under 40 Awards recognise the achievements of the new generation of leading lawyers shaping the future of the legal profession.