Firms must show effective use of technology and sector-specific expertise to win clients
Law firm business development departments can help to win clients by identifying potential deals, accompanying lawyers to meetings and obtaining valuable feedback
Sector-specific expertise and effective use of technology are some of the main criteria used by clients to select external counsel, attendees at a law firm business development event in Madrid heard.
Participants were told that clients are familiar with the main players in the legal market, and it is the expertise of individual lawyers that is a stronger pull than other factors such as law firm size, although capacity does become a more important consideration in large deals. Event attendees – which included business development professionals from leading law firms in Madrid – also heard that some clients like to configure their own team of experts from different law firms rather than working with panels. In addition, clients seek highly specialised lawyers who understand the sector they are operating in.
Tailoring pitches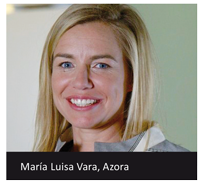 Given this context, it is vital that law firms tailor pitches to each particular sector. Speakers at the event – which was staged by Iberian Lawyer in partnership with Dentons– said that law firms need to be a "real expert and show it", or risk reputational damage both for the lawyer as well as the firm. Although clients focus on the expertise of individual practitioners, they generally accept the input of the lawyer's team and are open to being introduced to other departments within firms.
Asking for feedback
Technology is another important factor in the selection of external counsel due to the desire of in-house lawyers to see the use of sophisticated software that will add value and save administrative work. Consequently, firms must therefore invest in technology and related training, attendees heard. When selecting external counsel, clients consider a number of factors including reasonable billing practices. In general, clients are no longer willing to accept hourly invoicing.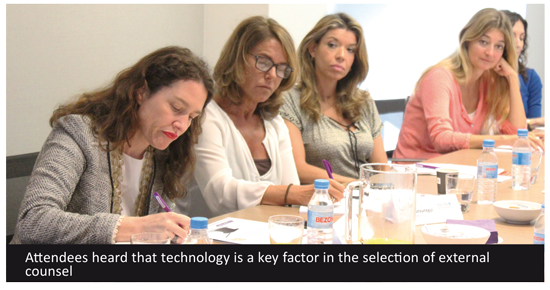 Participants were also told that business development departments can play a significant role in winning instructions for firms by helping to draw sector-specific plans, identifying potential deals, conducting background research on clients, accompanying lawyers to client meetings and obtaining valuable feedback. Although client feedback requests are still not common in Spain, this is a growing trend and many firms already have global client care programmes in place, attendees were told.