Financecommunity Week reaches halfway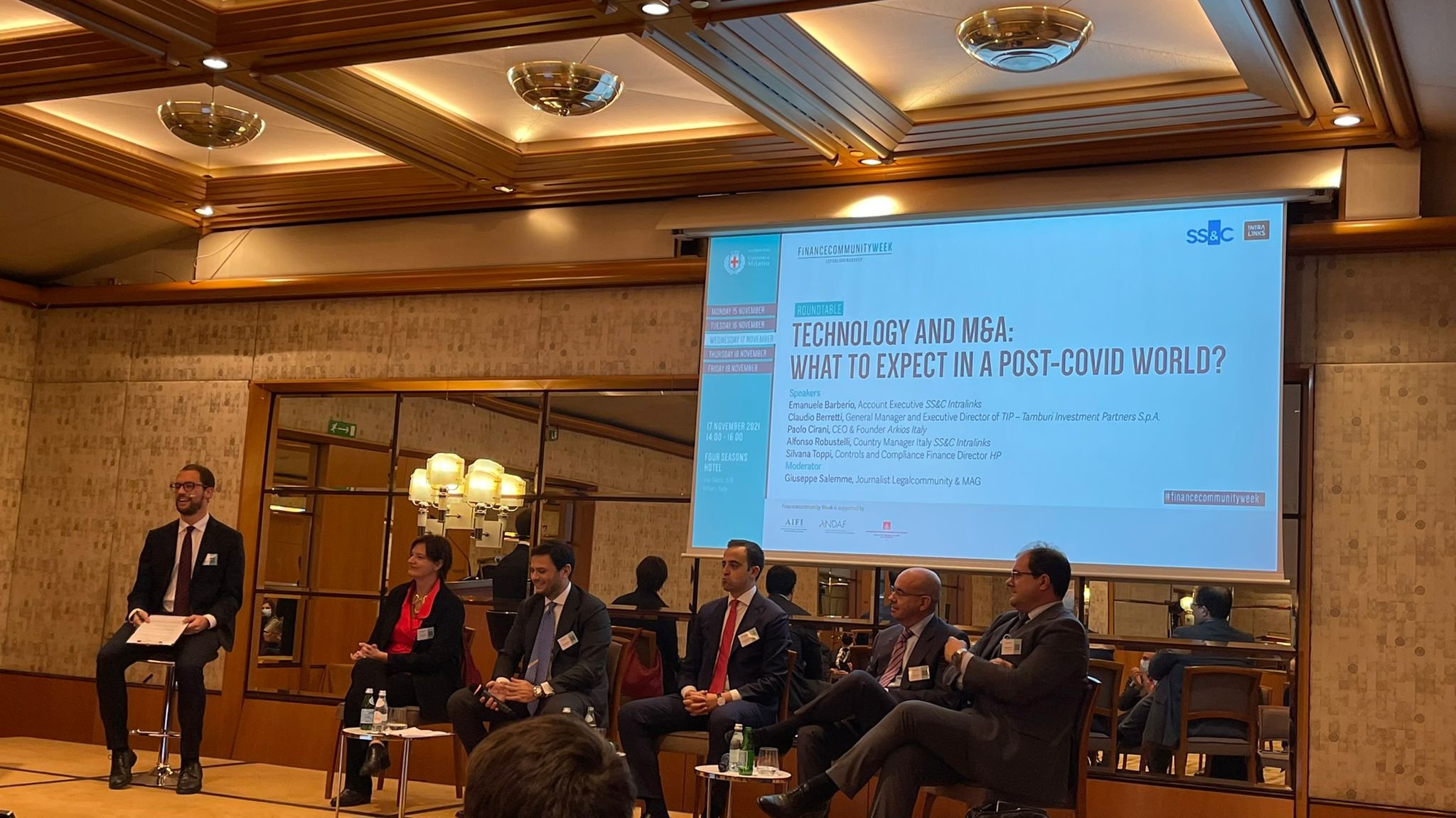 Wednesday 17th November 2021 – Third day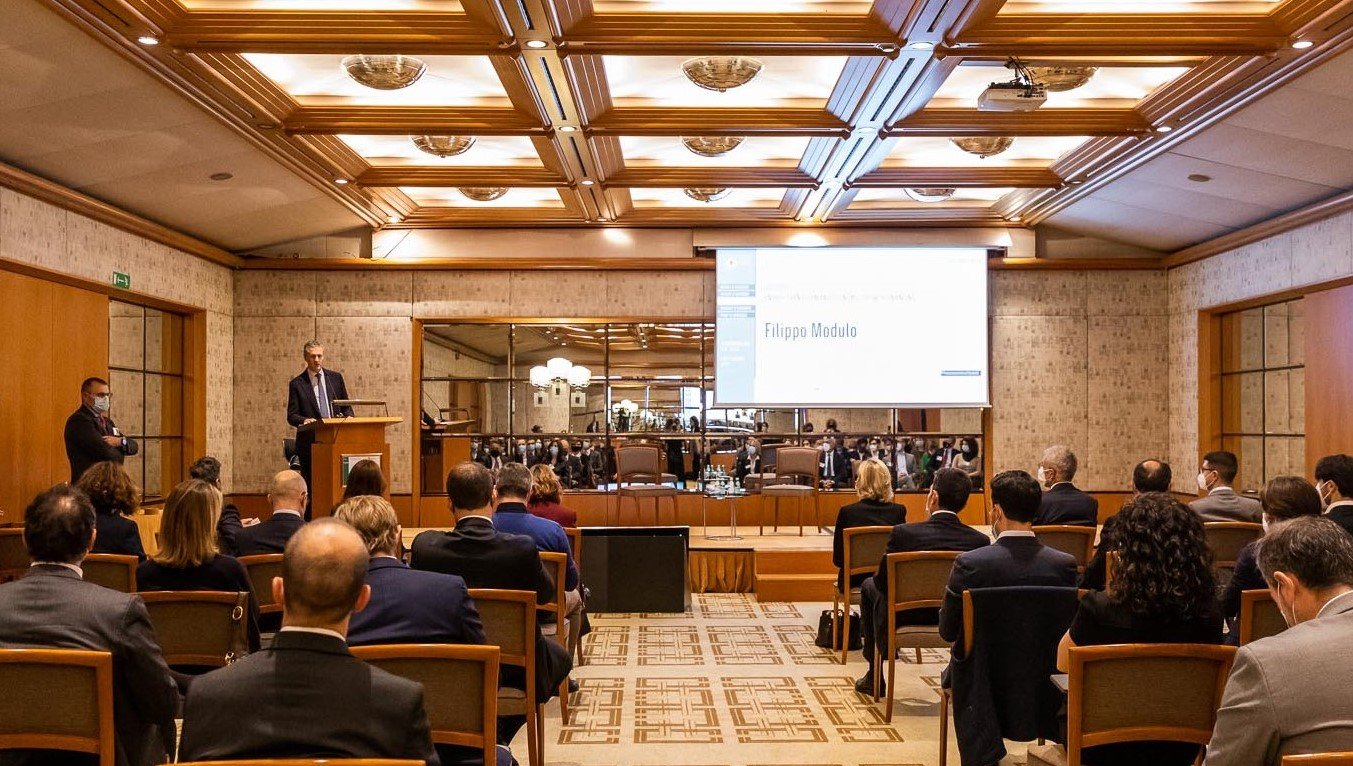 The morning of the third day of Financecommunity Week kicks-off with the conference about "Energy Transition and Economic Growth Financing". Aldo Scaringella, managing director of LC Publishing Group, starts the day by sharing a few words. Followed by a conversation between Marco Alverà, CEO of Snam and Filippo Modulo, managing partner of Chiomenti, moderated by Nicola Di Molfetta, editor-in-chief of Financecommunity & MAG.
After a coffee break, the proceedings continue with a round table moderated by Ilaria Iaquinta, managing editor of Inhousecommunity.it & MAG, and composed by Biagio Calabrese, global head of structured finance of Intesa Sanpaolo – IMI Corporate & Investment Banking Division; Rosario Mazza, managing director and head of Ardian Infrastructure Italy; Nicole Della Vedova, head of corporate finance at Enel Group; and Carola Antonini, partner of Chiomenti.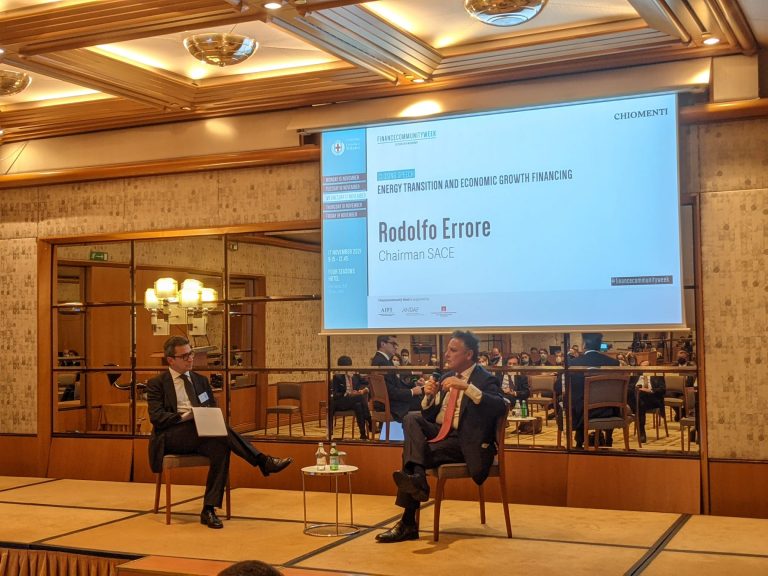 To close the morning, before the lunch break, Nicola Di Molfetta, editor-in-chief of Financecommunity.it & MAG, interviewed Rodolfo Error, chairman of Sace.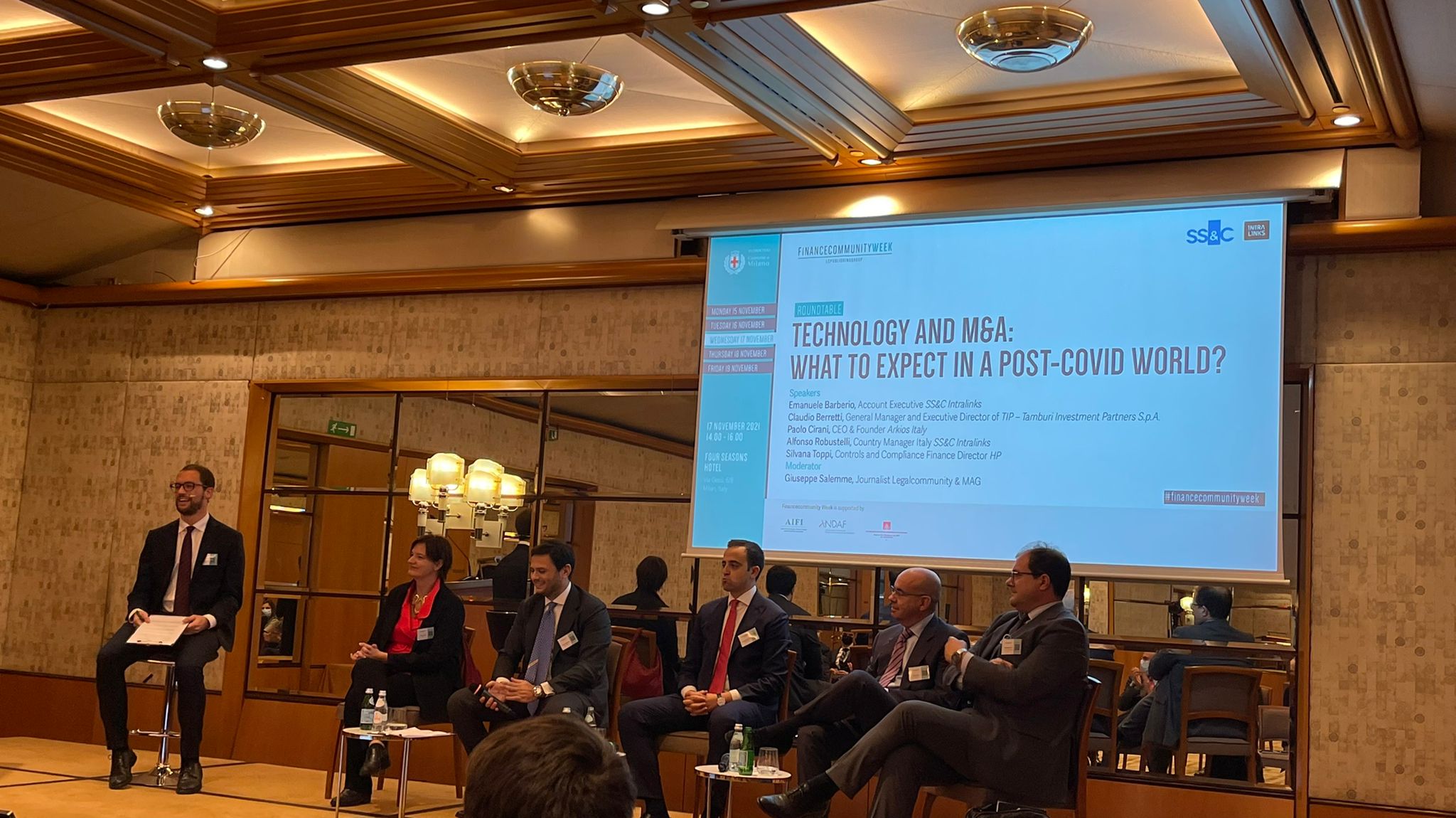 In the afternoon, from 2.15 pm, it was the turn of the round table "Technology and M&A: What to Expect in a Post-Covid World?", With Giuseppe Salemme, journalist of Legalcommunity & MAG, to moderate the interventions by Emanuele Barberio, SS&C Intralinks account executive; Claudio Berretti, general manager and executive director of TIP – Tamburi Investment Partners; Paolo Cirani, CEO and founder of Arkios Italy; Alfonso Robustelli, country manager Italy of SS&C Intralinks; and Silvana Toppi, HP's controls and compliance finance director.