Financecommunity Week 2021, "utp" themed morning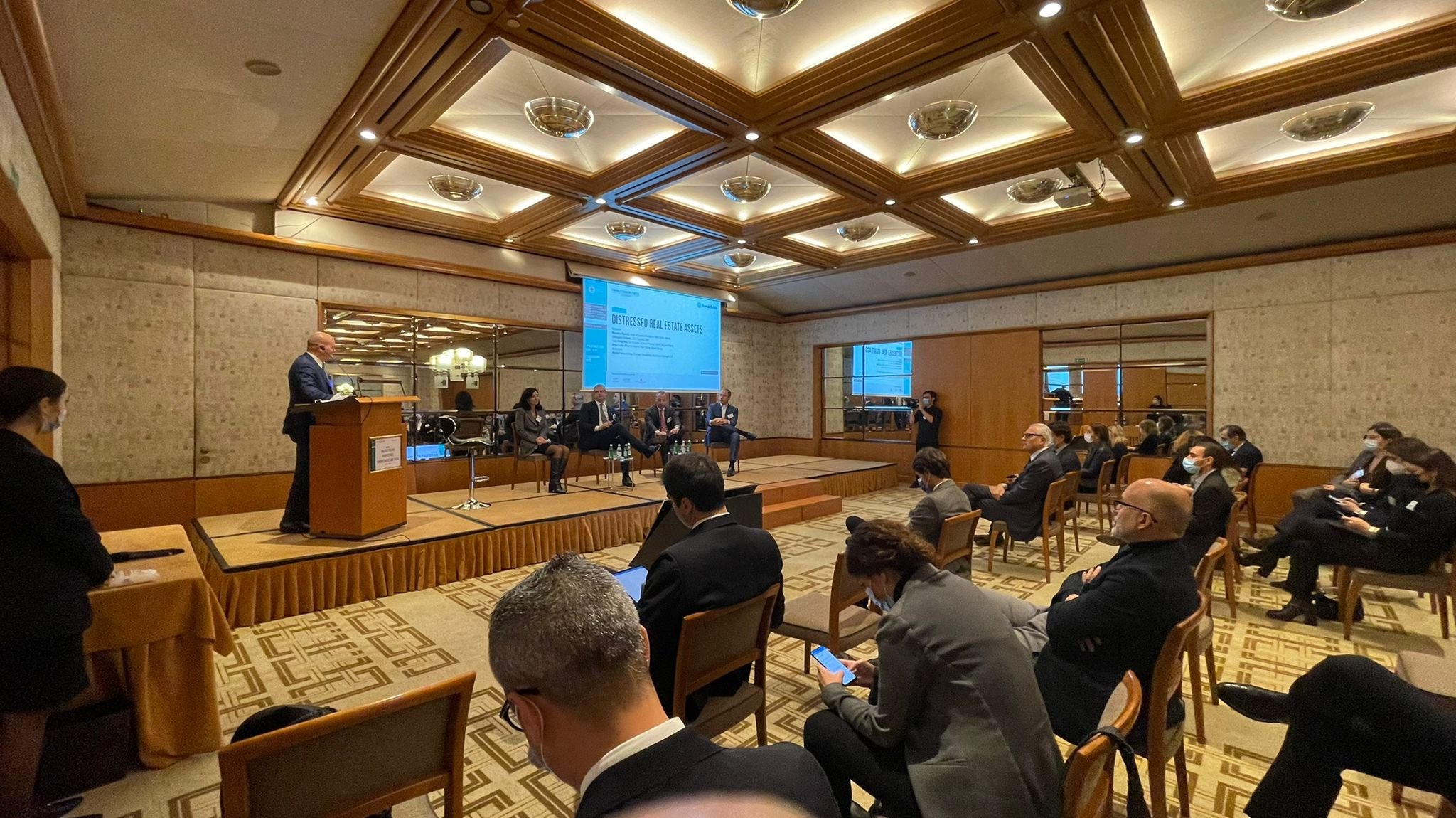 Thursday 18th November 2021. Fourth and Final day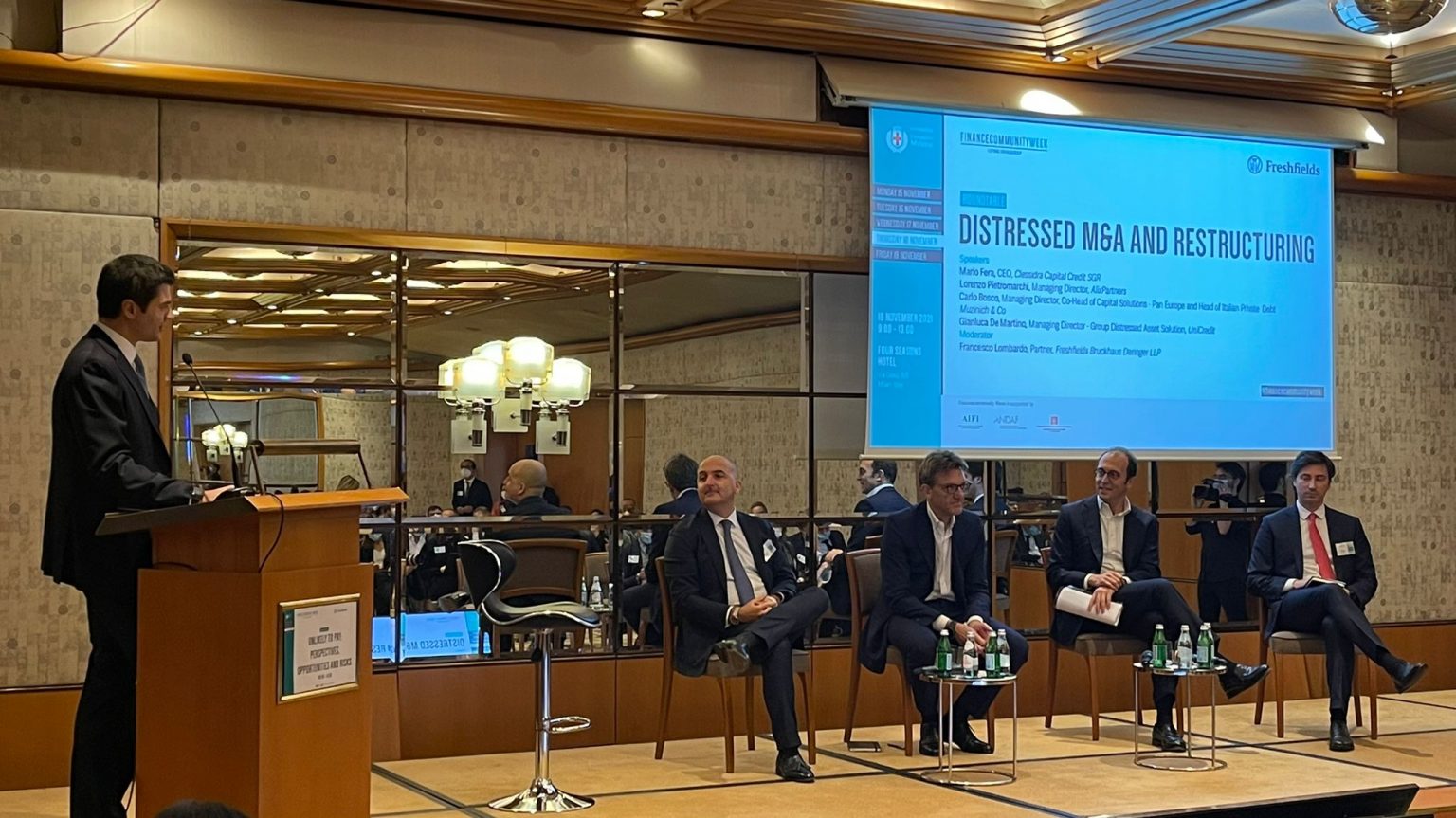 Financecommunity Week 2021 is coming to an end, concluding the event with tonight's Financecomunity Awards, from the Palazzo del Ghiaccio in Milan.
The final morning of work at the Four Season Hotel is reserved for the important conference "Unlikely to Pay: Perspectives, Opportunities and Risks", consisting of three round tables, each aimed at addressing the utp topic from a different angle.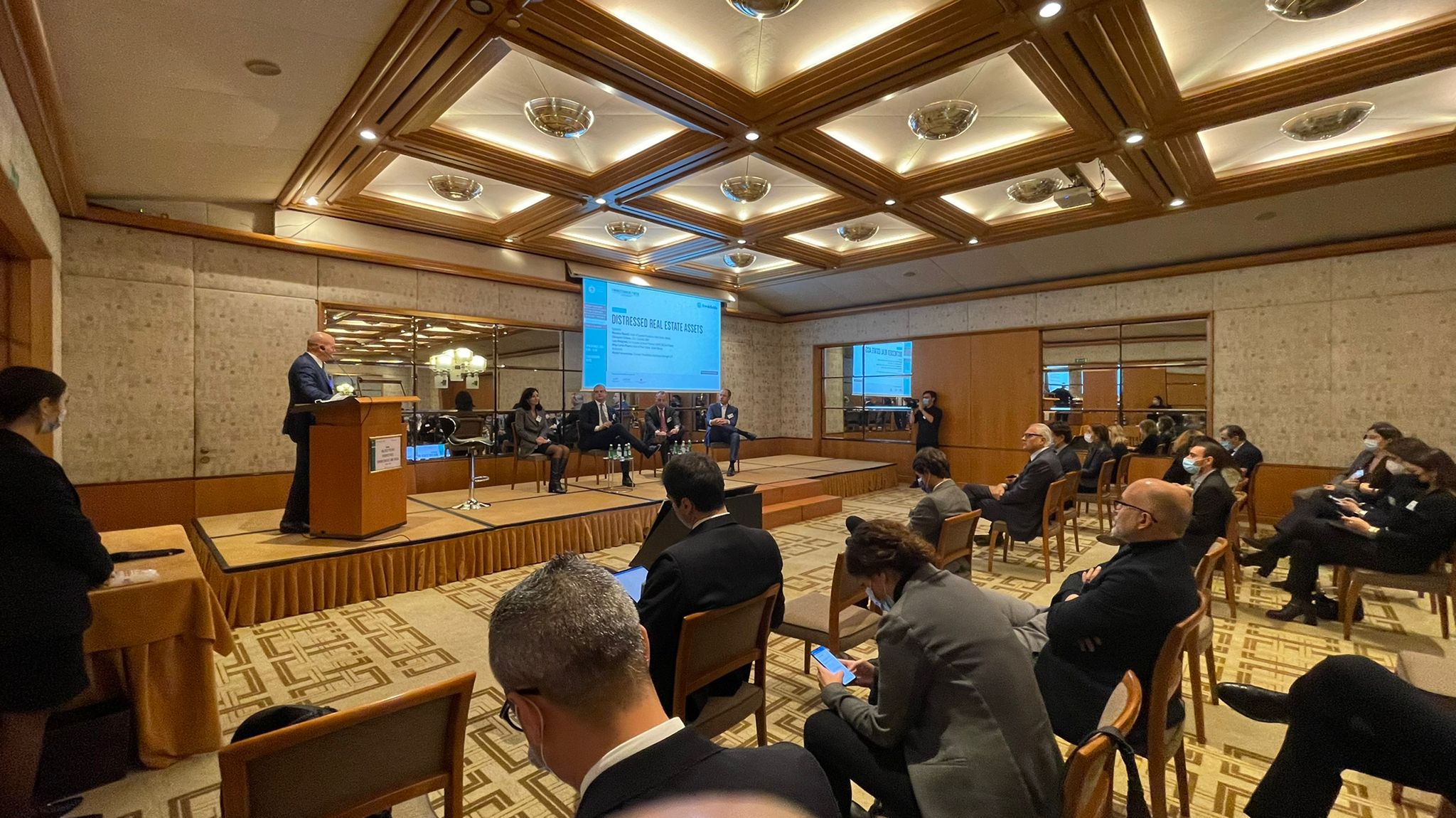 The day began at 9:30 am with the round table "RE secured portfolios", moderated by Francesco Lombardo, partner of Freshfields Bruckhaus Deringer. Stefano Focaccia, managing director utp of Prelios, spoke; Guido Lombardo, CEO of Gardant Investor; Paola Tondelli, Head of UTP & Turnaround Funds illimity sgr; and Alberto Vigorelli, utp senior advisor.
At 11:00 am, after a coffee break, the second-round table, this time focused on "Distressed Real Estate Assets". Moderated by Nicola Franceschina, counsel of Freshfields Bruckhaus Deringer. Participants included Massimo Bianchi, head of special situations real estate at Illimity; Giampiero Schiavo, CEO of Castello sgr; Luca Malighetti, co-founder & senior partner of Hope SB Sicaf Retail; and Mirja Cartia d'Asero, head of real estate at Guber Banca.
At 12 pm, the last engagement of the day before the Financecommunity Awards 2021. The "Distressed M&A and Restructuring" round table, again moderated by Francesco Lombardo, partner of Freshfields Bruckhaus Deringer. With Mario Fera, CEO of Clessidra Capital Credit sgr; Lorenzo Pietromarchi, managing director of AlixPartners; Carlo Bosco, managing director and co-head of capital solutions – Pan Europe and head of Italian private debt of Muzinich & Co; and Gianluca De Martino, managing director – group distressed asset solution of Unicredit.