Financecommunity Week 2021 continues, with a second day full of finance-themed events
17/11/2021
102

6 minutes read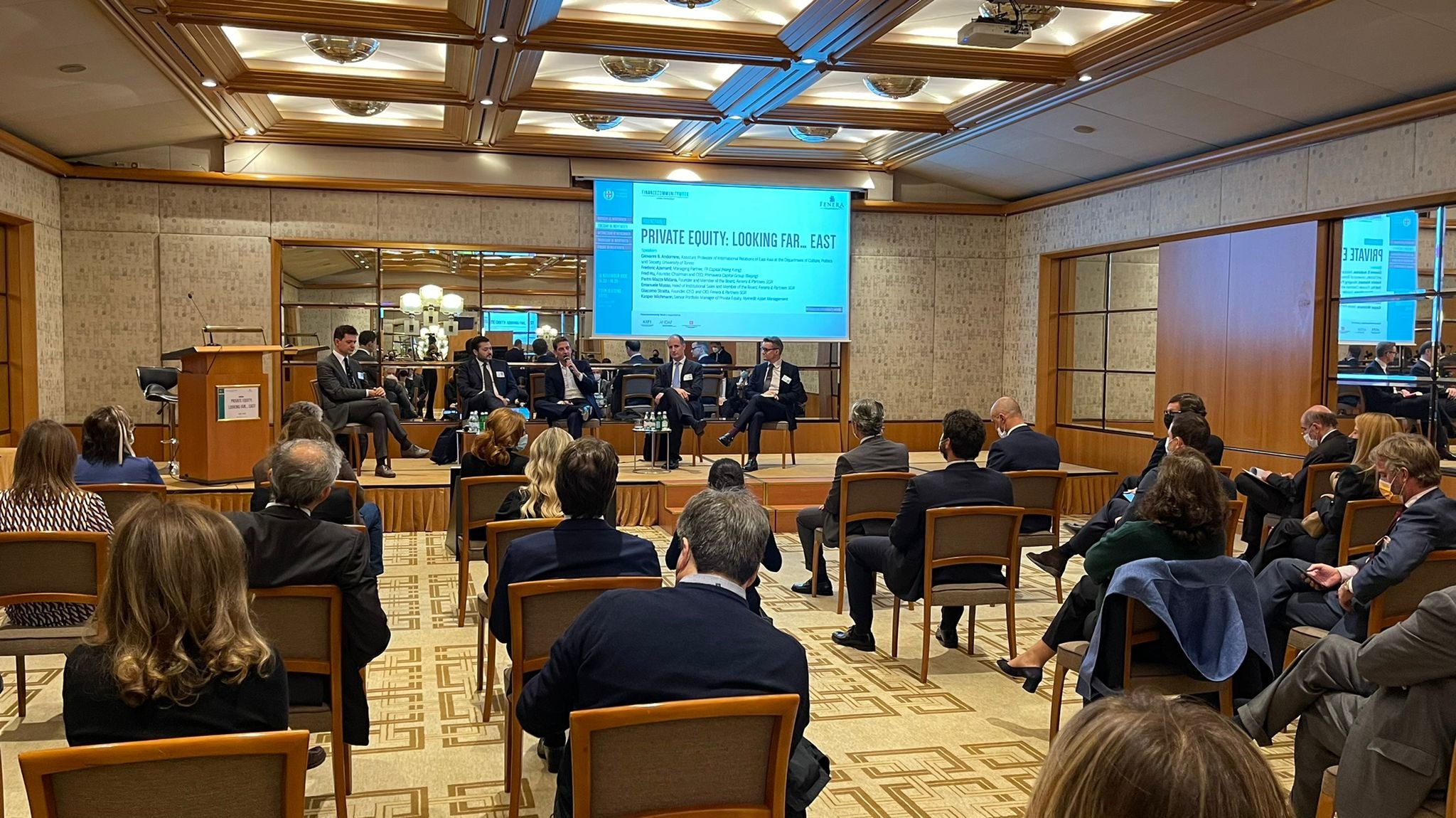 Tuesday 16 November 2021 – Second day, Four Seasons Hotel Milan
The day began at 8:45 am, with the round table "Creating Sustainable Value Through Great People Decisions" with Ilaria Iaquinta, managing editor of LC Publishing Group, moderating the participation of Tommaso Arenare by Egon Zehnder; Alberica Brivio Sforza, Italian managing director of Lombard Odier; Valerio Camerano, managing director of Algebris Investments; Ilaria Dalla Riva, head people & culture of Unicredit Italia; Claudio Morpurgo, from Morpurgo and associates; and Alessia Mosca, director of Crédit Agricole.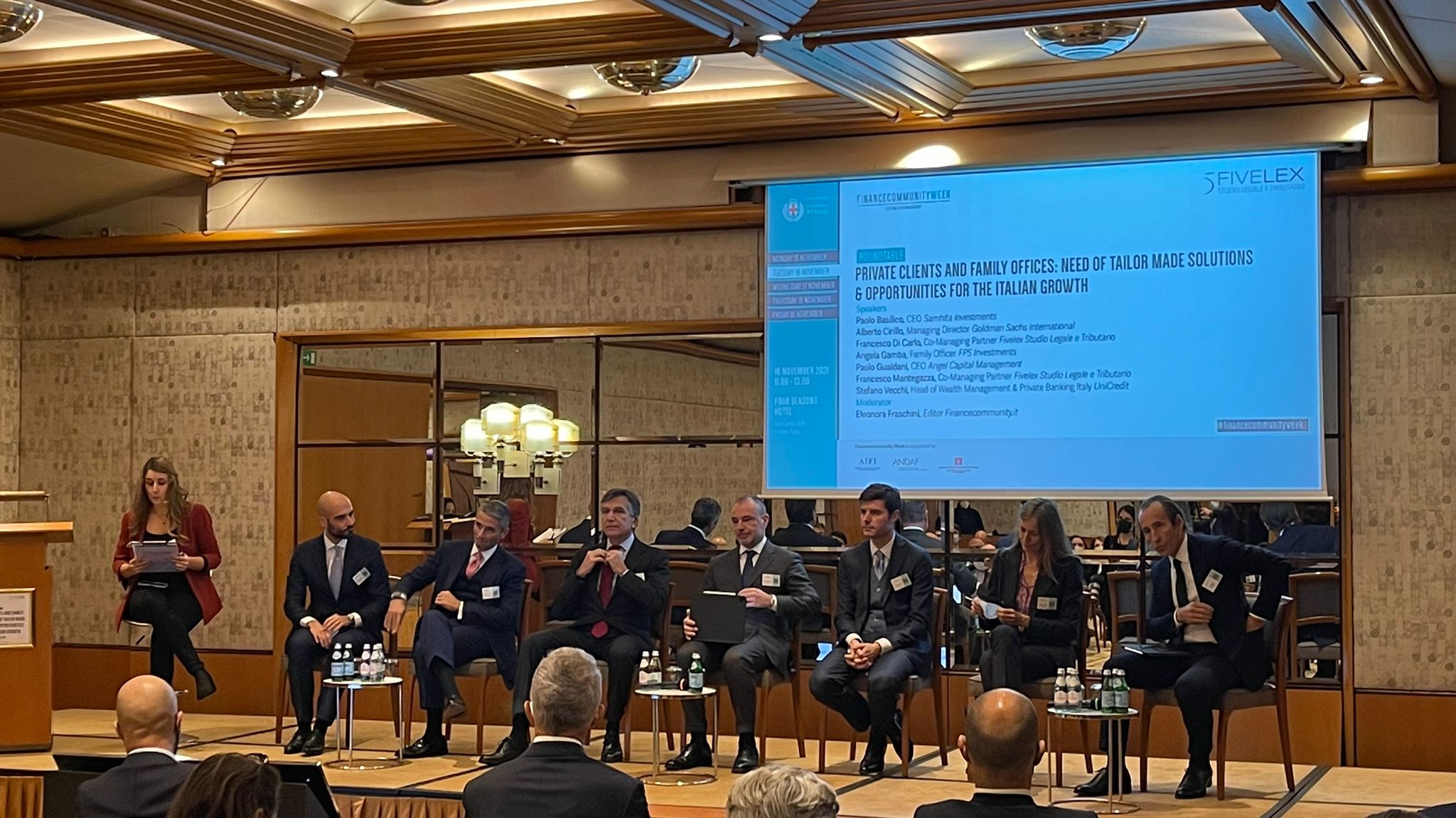 At 11, a customary appointment for the Financecommunity Week: the round table dedicated to private clients and family offices, this year entitled "Private Clients and Family Offices: Need of Tailor-Made Solutions & Opportunities for the Italian Growth". Moderated by Eleonora Fraschini, editor of Financecommunity.it. The panel of speakers was composed by Paolo Basilico, CEO of Samhita Investments; Alberto Cirillo, managing director of Goldman Sachs International; Francesco Di Carlo, co-managing partner of Fivelex law and tax firm; Angela Gamba, family officer of FPS Investments; Paolo Gualdani, CEO of Angel Capital Management; Francesco Mantegazza, co-managing partner of Fivelex law and tax firm; and Stefano Vecchi, Unicredit's head of wealth management & private banking Italy.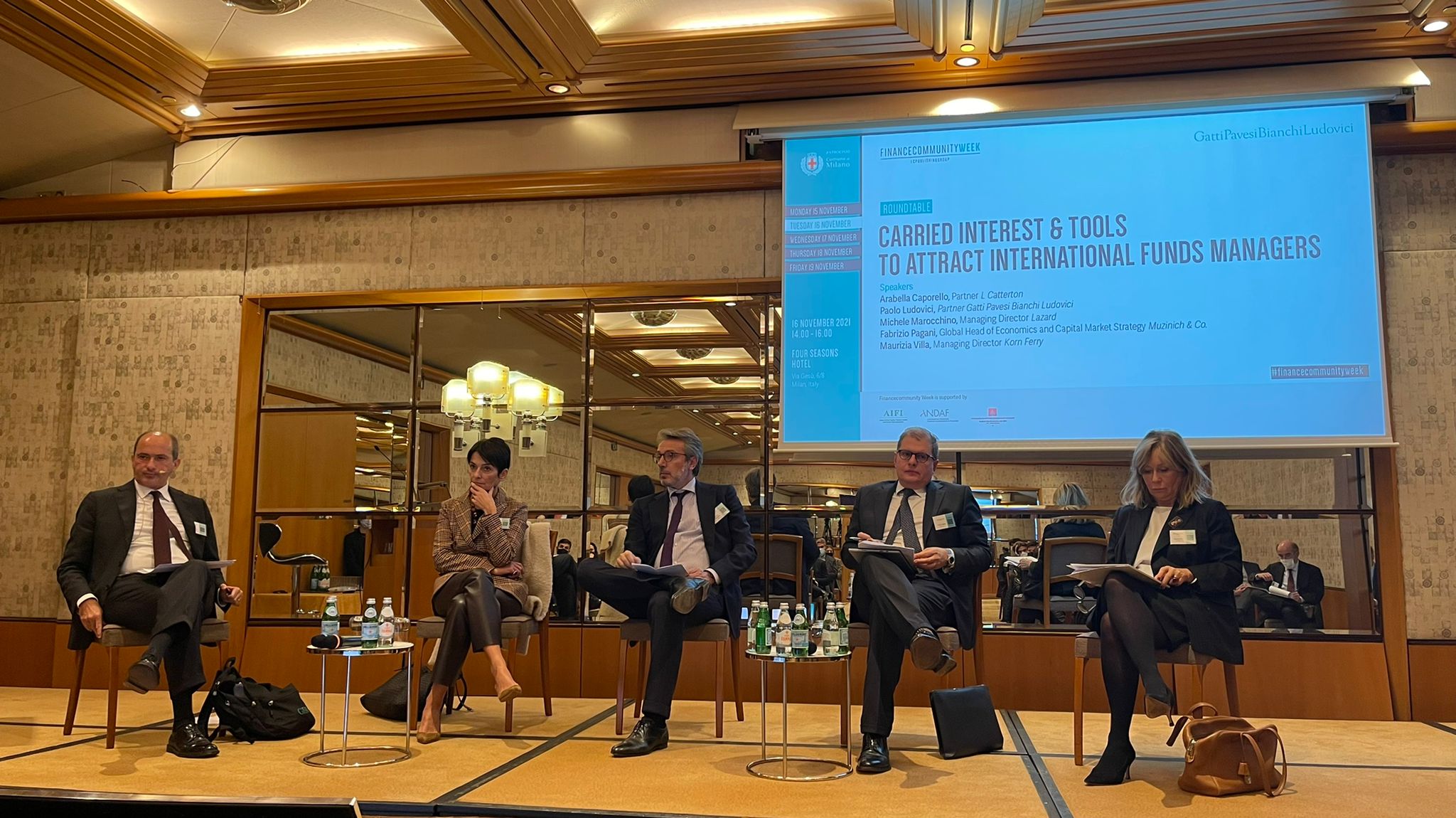 In the afternoon, at 2 pm, a round table titled "Carried Interest & Tools to Attract International Funds Managers" and composed by Arabella Caporello, partner of L Catterton; Paolo Ludovici, partner of Gatti Pavesi Bianchi Ludovici; Michele Marocchino, managing director of Lazard; Fabrizio Pagani, global head of economics and capital market strategy of Muzinich & Co .; and Maurizia Villa, managing director of Korn Ferry.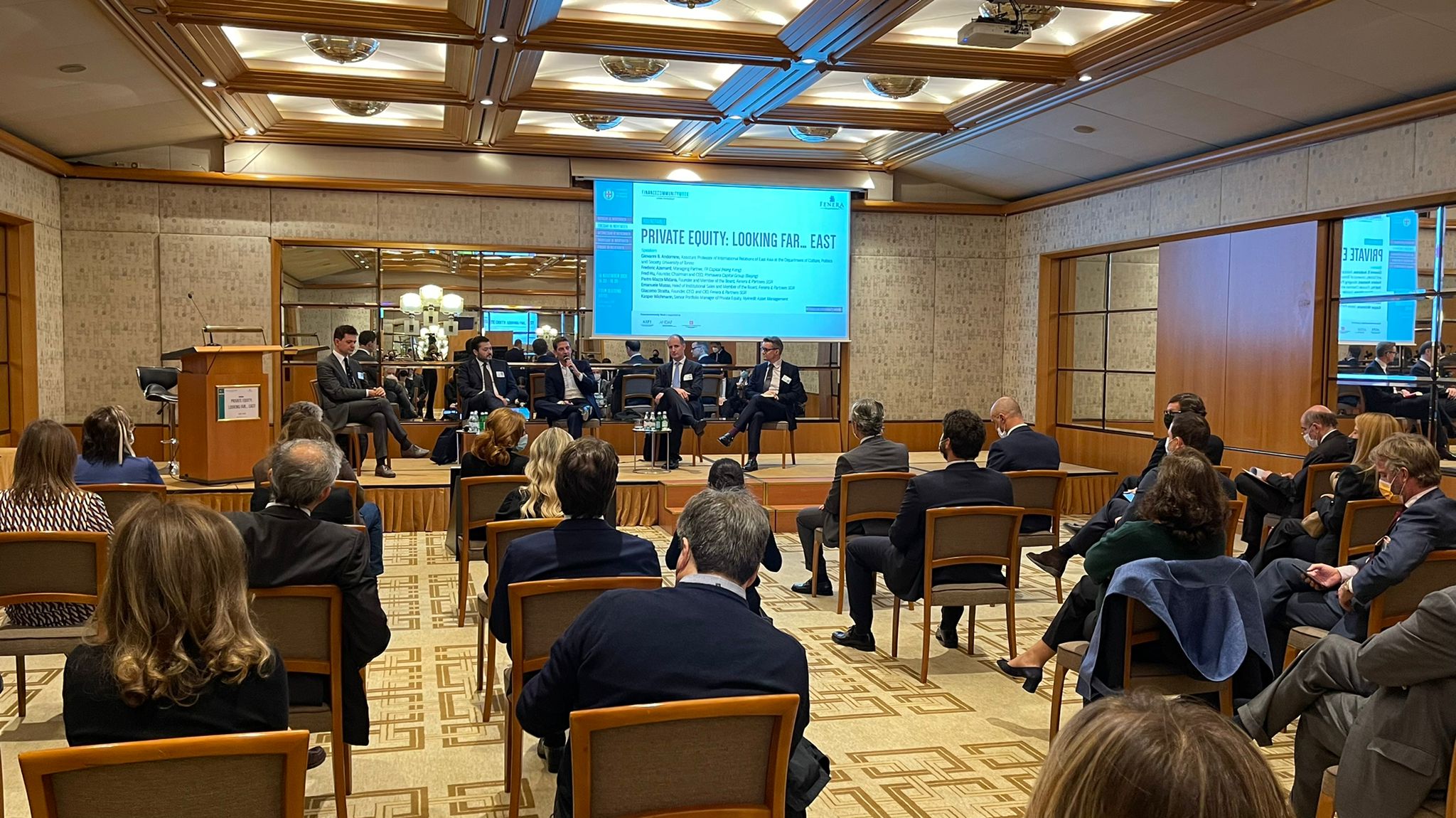 At 4:30 pm the last event of the day. The round table "Private Equity: Looking Far … East", animated by the interventions of the following speakers: Giovanni B. Andornino, assistant professor of international relations of East Asia at the department of culture, politics and society of the University of Turin; Frederic Azemard, managing partner of TR Capital (Hong Kong); Fred Hu, founder, chairman and CEO of Primavera Capital Group (Beijing); Pietro Mazza Midana, founder and member of the board of Fenera & Partners sgr; Emanuele Musso, head of institutional sales and member of the board of Fenera & Partners sgr; Giacomo Stratta, founder, CEO and CIO of Fenera & Partners sgr; Kasper Wichmann, Nykredit Asset Management senior portfolio manager of private equity.