Fieldfisher JAUSAS lures DWF-RCD lawyer to be its new Insolvency head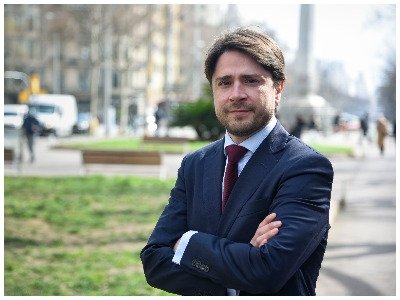 Fieldfisher JAUSAS has recruited Tomás Nart to lead its Barcelona office Bankruptcy area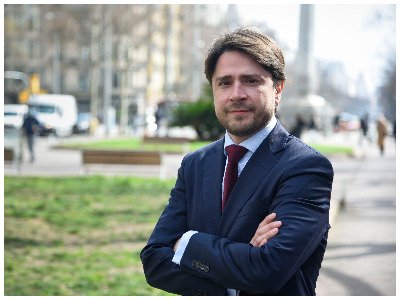 Fieldfisher JAUSAS has appointed lawyer Tomás Nart (pictured) as a partner to lead its Bankruptcy area in Barcelona. Given the forecast for 2021, and the economic impact of COVID-19 on our companies, the firm is also preparing to strengthen the Restructuring and Insolvency area in Madrid in its growth plan.
Tomás Nart, who has extensive experience in Restructuring and Insolvency, comes from DWF-RCD, which he joined in 2017 after working for more than a decade in the Roca Junyent Bankruptcy area. All this has contributed to his experience in many different types of Bankruptcy cases of considerable importance, both as Insolvency practitioner and advising companies in Insolvency situations. An example of this is his involvement in bankruptcy cases such as Promociones Habitat, Don Piso, Cacaolat, Spanair (representing the company and defending it in its high-profile bankruptcy proceedings), the ZED group and, more recently, as Insolvency Practitioner for Toys R Us and as the bankruptcy proceedings lawyer for the TEYCO group. He currently combines his day-to-day work with the position of Vice President of the Bankruptcy Department of the Barcelona Bar Association (ICAB in Spanish), as well as lecturing and forming collaborations in the academic field.
On his hiring, Nart stated: "My aim is to maintain the level of excellence and reputation that the chambers have acquired in the field of Bankruptcy after so many years of hard work, both as Insolvency practitioner and in advising companies in financial difficulties," now, in 2021, "that is expected to be especially complicated for our business fabric, wanting to strengthen the agreement as an effective resource to save companies, whose viability is currently compromised," the new Restructuring and Insolvency partner adds.
Jordi Ruiz de Villa, president and partner of Fieldfisher JAUSAS, emphasised: "We plan to strengthen and expand the Bankruptcy team in Barcelona, led by Tomas Nart, who will work together with a partner in Madrid who we hope to incorporate into his team before Easter." According to Ruiz de Villa, "one of the pillars of our commitment to growth lies in the bankruptcy section, where we expect a spate of procedures starting in the second and third quarters of this year."
This new hiring takes place after BDO Abogados hired Fieldfisher JAUSAS´ Insolvency partner Agustí Bou, together with a six-people team, last January.