EY & Clifford advise Telefonica on €209m acquisition
25/03/2022
156

2 minutes read
EY Abogados and Clifford Chance have advised Telefonica Tech on its €209m acquisition of Incremental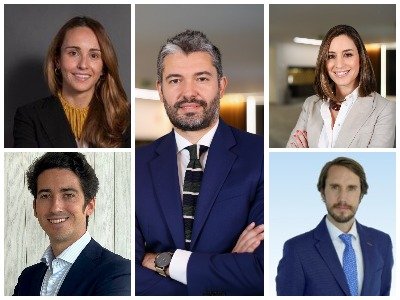 EY Abogados and Clifford Chance has advised Telefonica Tech on its €209m acquisition of Incremental, leading digital transformation and data analytics company and Microsoft partner.
Telefónica's in-house teams coordinated this matter led by the Commercial, M&A and Financial team (Clarissa Matos, Director M&A Telefónica Tech, and Ignacio Villalon, M&A Telefónica Tech) and the Corporación's Legal M&A team, with the support of Telefónica Tech team. Elimena Junquera Blanco and and Laura González Menéndez, senior legal counsels Telefónica's Legal M&A team, from Corporación's Legal M&A team. The legal team of Telefónica Tech involved Diego Colchero, General Counsel, and Clara Baltes, Head of Legal Cloud.
EY teams in Madrid and London provided DD / SPA advice services (Tax: Manuel Paz, pictured center, Teresa Liébana, pictured top left, Bernardo Reus, pictured bottom left, Sue Anderson, David French, Scott Dummett; Legal: Susana Gómez Badiola, pictured top right, José María González de Castejón, pictured bottom right, Sam Brown and Mercy Mba; Labour: Raúl García, Miguel Prado, Rob Riley and Nigel Cousin).
The Clifford Chance team in London was led by Nick Spurrell.