Ey Abogados reinforces Labour area
22/02/2022
85

2 minutes read
EY Abogados has incorporated Pablo Santos, as new partner in charge of the Labour area in the Barcelona office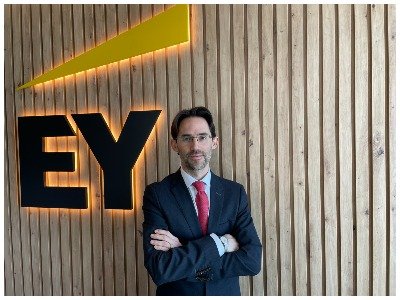 EY has expanded its team specialising in Labour Law, with the incorporation of Pablo Santos (pictured) as the new partner in charge of the Labour Law department of EY Abogados in the Barcelona office. From Andersen, the new partner joins the firm's Labour practice, which is headed by partner Raúl García.
Santos has more than 20 years of professional experience, advising national and multinational clients on Labour and Social Security matters, having worked for Gomez-Acebo & Pombo, Deloitte and Andersen in Barcelona, where he comes from. During this time, he has become an expert in Labour and Social Security inspections and litigation, having participated in the negotiation of a multitude of collective bargaining agreements. He also has extensive experience in company reorganisations, including a large number of company succession and business restructuring processes.
Joining Pablo Santos on the team is Lorena Lascuevas, who, also from Andersen, has more than ten years experience in both corporate and law firms. Raúl García, head of EY's Employment practice, said: "The incorporation of Pablo Santos contributes to building a team that is solidly prepared to help companies in the strategic configuration of their labour relations."
The commitment to talent in EY Abogados' Labour Area has also been reinforced by the incorporation of three more professionals in the Madrid office in the last month, which constitutes a team of more than 25 lawyers specialised in employment law, under the academic direction of José María Goerlich, of cousel of EY Abogados.