EY Abogados integrates Samaniego Law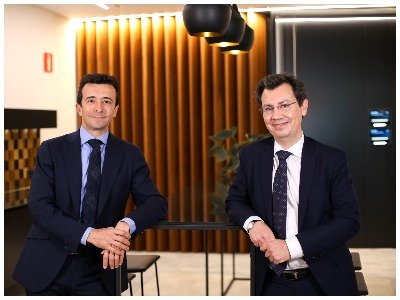 EY Abogados announces the integration of Samaniego Law, the first Ibero-American alternative law firm and one of the first ALSPs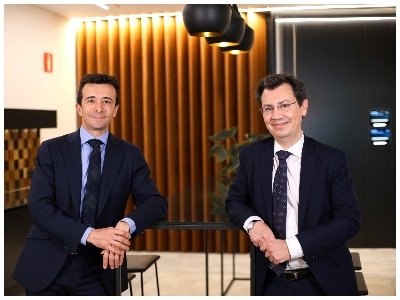 EY Abogados has announced the integration of Samaniego Law, effective on 1st February 2022. It is the first first Ibero-American alternative law firm and one of the first ALSPs (Alternative Legal Service Providers) in the Spanish-speaking world.
The integration represents a clear commitment on the part of EY to become a global leader in the Legal Managed Services (LMS) segment and is another step in the Legal Managed Services (LMS) strategy initiated by EY with the acquisitions of Riverview Law in 2018 and Pangea3 Legal Managed Services (from Thomson Reuters) in 2019.
Javier Fernández-Samaniego (pictured right), who founded Samaniego Law five years ago, joins EY Abogados as partner responsible for Legal Managed Services (LMS) and head of LSM Markets for the Europe West region of the firm.
The integration extends to all areas of Samaniego Law, Legal Service directed by Samaniego himself, as well as Legal Tech and Managed services led by Manuel Esteban, and Projects lead by lawyer Silvia Pérez-Navarro.
Ramón Palacín (pictured left), managing partner of EY Abogados, said: "The incorporation of Samaniego Law allows us to grow in two directions. On one hand, it will foster the IT Law and Dispute Resolution areas where Javier and his legal team are highly specialized and bring in new skills, especially in alternative conflict resolution (international arbitration, mediation, and online dispute resolution) and strengthen the existing expertise of EY Abogados in technology law, data protection and cybersecurity. On the other hand, it will accelerate the EY offering of Legal Managed Services that Samaniego Law provides as an ALSP (Alternative Legal Service Provider)."
Javier Fernández-Samaniego added: "We have worked with EY Consulting on global projects and have been impressed by their capacity and innovation. We are excited to take this new step in the relationship to be able to count on their extraordinary team and have access to their tools, and thus provide a more sophisticated service to our clients based on technology and on-of-the-box thinking."