Do lawyers make good politicians?
09/02/2022
237

6 minutes read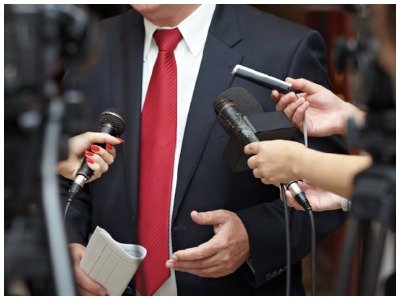 The political and legal landscapes in Portugal are arguably more synonymous with each other than meets the eye. In this article, Iberian Lawyer discovers why throughout its history, so many Portuguese lawyers end up in politics and whether lawyers really do make good politicians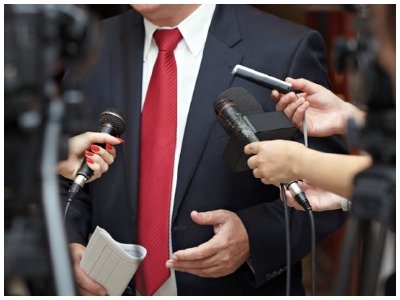 "Lawyers are natural politicians." These were famous words once uttered by the American lawyer Clarence Seward Darrow. He became infamous in the early 20th century for his involvement in the Leopold and Loeb murder trial, which was the inspiration for "Rope", a 1948 psychological thriller directed by Alfred Hitchcock. Throughout Portugal's history, many lawyers have crossed over into politics. The current administration has a number of examples, none more well-kown than the President Marcelo Rebelo de Sousa, who became a professor and publicist specialised in constitutional law and administrative law, earning his doctorate at the University of Lisbon, where he also taught. Then there is of course António Luís Santos da Costa, who practiced law briefly from 1988, before entering politics full-time and is serving as the 119th and current Prime Minister of Portugal.
The most interesting example, however, is Pedro Siza Vieira. He has served as Deputy Minister since 21 October 2017 and Minister of Economy since 15 October 2018. Notably, Vieira was a partner at Morais Leitão from 1997 to 2001 and a partner at Linklaters between 2002 and 2017. He served as the managing partner of Linklater's Lisbon office between 2006 and 2016. Iberian Lawyer had the opportunity to delve into this world, gain insight from ex politicians that are currently practicing law, and uncover if lawyers really are natural politicians.
"Politics and Law are both persuasion professions." When the former member of the Assembly of the Republic who also served as Secretary of State of Regional Development and Secretary of State of Environment, José Eduardo Martins, currently a Partner at Abreu Advogados, was posed the question as to why this phenomenon of lawyers becoming politicians exists in Portugal, these were the first words out of his mouth. Martins was always interested in politics fom a young age. While he looks back on his career in politics with fondness, he is adamant that he won't be returning. "I wouldn't go back because it creates conflicts of interest. The doors are closing on this path." Despite having had many offers to leverage his political knowledge and influence on boards of companies since, Martins is quick to expain why this was never a consideration. "From the day I left politics, I never worked for a public entity again, you have to keep your integrity and reputation."
Francisca Almeida is the chief Corporate & Legal officer at the Porto headquartered start-up Wiimer. She was previously an associate at Cuatrecasas and a senior associate at Miranda & Associados. In 2009, Almeida was at the time, the youngest ever elected member of parliament at the tender age of just 26. When asked about lawyers in politics, Almeida hesitates briefly then says: "I don't know why it happens as a phenomenon, lawyers try to think and resonate about things and change the status quo for what they think is better." She confirms, however, that her interest in politics came first. She was a member of the youth division of PSD (Social Democratic Party) at secondary school. "I was elected in 2009 and all I wanted was to give my best for my country and parliament. It was clear to me I would only serve for a limited period of time, give everything for the public good and then go back to private practice."
It is undeniable that there is a crossover regarding the skillset required to be successful in politics and law. Almeida confirms this: "As an elected member of parliament, the experience of working on totally new issues that you have to study and understand, public speaking, getting to know the legislative process, the ability to adapt, not panicking and good preparation with studying. These are skills that have made me a better lawyer." This explanation fits with the direct and polished mannerism that Almeida possesses, beyond her years.
The same can be said for Martins, who is also clearly a great public speaker and communicator. He doesn't believe, however, that this career path will exist in the future. "I wanted to become a Member of Parliament because all of the star attorneys were MPs when I was young. That's not the case anymore." Martins also recognises that this topic can create controversy, and that not everyone abides by these values and standards of ethics: "Once in a while you get a rotten apple in the basket." Indeed, another former politician, who chose to remain anonymous and is currently practicing law, emphasised the importance of maintaining integrity and credibility, as: "not all abide by these principles."
For the foreseeable future, lawyers in politics are here to stay in Portugal. At the time of writing, Costa and Vieira will continue in Government for the next four years. The PS achieved a majority win in the snap election held on 30 January 2022. This will continue to be a topic that attracts attention and interest. While it would seem that lawyers do indeed make good politicians, the majority of those that embark upon a successful career in politics and decide to go back to practicing law, firmly close that political chapter in their lives for good.
By Michael Heron
To read the full interview on issue number 111 click here.