DLA Piper, Uría, Skadden & Garrigues advise Alsea on €300m deal
DLA Piper, Uría, Skadden and Garrigues have advised Alsea on the pricing of its €300 million senior notes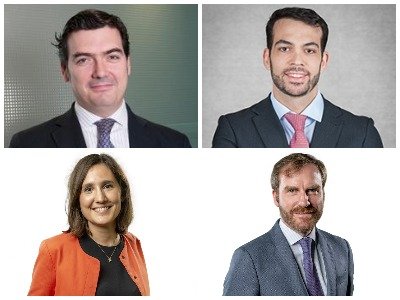 DLA Piper, Uría, Skadden and Garrigues have advised Alsea, S.A.B. de C.V., on the pricing of its €300 million senior notes due 2027, at an interest rate of 5.5% per year, issued through its subsidiary Food Service Project, S.A. and guaranteed by Alsea, with a partial or full liquidation option starting on January 21, 2024.
Alsea is the leading operator of quick service restaurants, coffee shops, casual and family dining establishments in Latin America and Europe. The Euro Notes 2027 issuance is being performed pursuant to Rule 144A and Regulation S of the U.S. Securities Act.
DLA Piper advised Alsea in Mexico and New York. Garrigues advised Alsea in Spain. Skadden advised the banks in New York. Uría Menéndez advised the banks in Spain.
The Garrigues team was comprised of the partners Gonzalo García-Fuertes (pictured top left), Xabier Urtiaga (pictured top right) and Eduardo Abad, along with principal associate Fernando Santos and senior associate Clemente Mateo.
Uría Menéndez' s team was formed by partners María Vidal-Pardo (pictured bottom left) and Javier Tortuero (pictured bottom right), counsel Violeta Pina, associate Miloslava Ilcheva and junior associate Isabella Cortés.
In this placement BofA Securities, ING (B&D), Santander and Societe Generale acted as Global Coordinators & Joint Active Bookrunners, and Caixa, Rabobank, Sabadell, Scotiabank acted as passive joint-bookrunners.