The new Lord Mayor of London visits DLA Piper Spain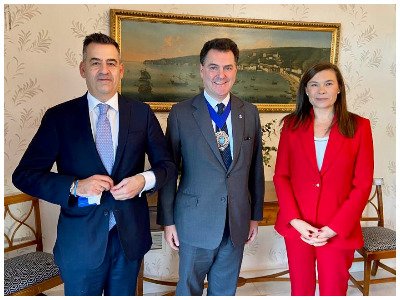 DLA Piper Spain receives the visit of one of its most distinguished partners, the new Lord Mayor of London Vincent Keaveny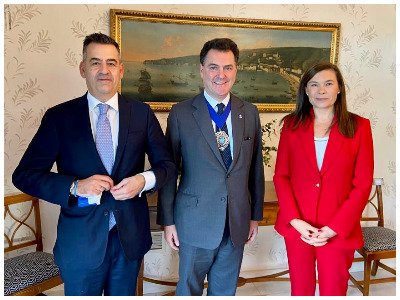 Keaveny is an ambassador for the British financial sector abroad and has chosen Madrid as his first destination, after which he will travel to Portugal.
Vincent Keaveny is a partner in DLA Piper's Finance practice in London. He advises banks, financial institutions and corporate clients in the UK and internationally on structured finance, securitisation, derivatives and transactions. His practice encompasses the full range of securitisation transactions and asset classes.
He has extensive experience in auto finance securitisations. He advised on Volkswagen's UK auto securitisation, Driver UK One plc, and a number of subsequent transactions. He has also advised on several public and private securitisations for FirstRand Bank's UK auto finance business. Recent highlights have included the €100 million securitisations of performing Greek auto leases, AutoWheel Securitisation DAC, originated by Autohellas S.A., the first non-financial services company to securitise a lease portfolio in Greece.
Vincent is the market-leading international legal adviser on securitisations in Portugal, where he has advised on over 60 securitisations of Portuguese assets, including numerous Portuguese residential mortgage-backed and consumer finance transactions and many "first to market" transactions in Portuguese asset classes such as trade receivables and real estate leases. He is a regular speaker at financial services events and has been a moderator and panellist for a number of years at the Global ABS conference.
In the photo, from left to right, José María Gil-Robles, partner head of Corporate at DLA Piper in Spain, Vincent Keaveny, Lord Mayor of London, and Pilar Menor, Employment Global co-chair, senior partner, and head of Employment at DLA Piper Spain.